Hello everyone. Welcome to our first #GalaxyS5 post for this week. In this material, we bring you 6 issues that were reported to us for the past week. Some of them may already be discussed in our previous posts but we want to publish all reports sent our way as much as possible. We hope that the solutions in this post will not only help S5 owners mentioned here but also other Android users who may be experiencing similar troubles.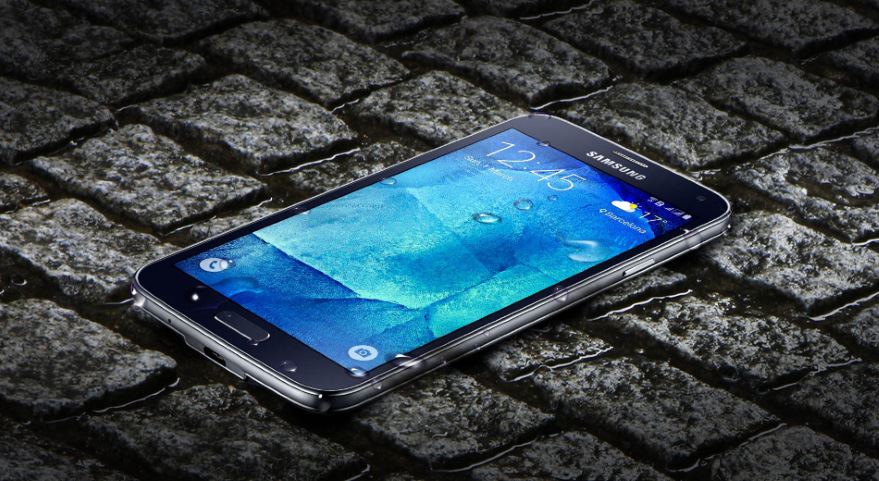 For those who may not find their issues not mentioned here today, don't forget to visit main S5 troubleshooting page. In the meantime, these are the issues tackled in this material today:
If you are looking for solutions to your own #Android issue, you can contact us by using the link provided at the bottom of this page, or you can install our free app from Google Play Store.
When describing your issue, please be as detailed as possible so we can easily pinpoint a relevant solution. If you can, kindly include the exact error messages you are getting to give us an idea where to start. If you have already tried some troubleshooting steps before emailing us, make sure to mention them so we can skip them in our answers.
---
Problem #1: Galaxy S5 charging issue | Galaxy S5 can't get phone calls
Hi! I recently switched from an iPhone 5 to a Galaxy S5. I was given a SIM card adapter so that I could use this phone immediately since my iPhone was looking really shattered and pathetic.
Firstly, I have issues charging this phone. The battery drains relatively fast, like 1% every 5 seconds that I'm actually using it. I purchased a brand new battery and this didn't seem to fix that problem. And when it comes to charging it, I have to alternate the same 2 chargers until one starts working and I also have to turn the phone completely off while it charges or it will not charge. The message displayed is that the charging device isn't compatible with this Samsung device. One of the chargers seems to work in my car decently (while the phone is off) and the other works in my bedroom sometimes if I position it and find the sweet spot and don't move it. The charger that works in my car, doesn't work in my home at all and the one that works in my room does work in my car sometimes but I still need to find the "sweet spot."
Secondly, I have been having service issues big time. From not having service at all, to not receiving picture mail, not being able to download the picture, or getting texts until hours after they were sent to me. I've turned the iMessage feature off of the iPhone I was using before but this doesn't seem to be helping at all. I cant get back into the iPhone anymore either for backup. Is this issue related to my sim card? Should I have the sim card converted at AT&T? (I should probably mention that both phones are at&t phones which is my service provider)
Thirdly, I cant really get phone calls. if I do people have a hard time hearing me. I'm not sure if this is the phone or the service issue mentioned above. And if I try to make an outgoing call it never rings, it just drops the call after a few seconds. every once in a while I'll have a successful phone call but hardly ever. I think there may be an issue with the mic as well, one time I recorded a video and it had no sound except for a knocking-like sound. — Tammylynnx3
Solution: Hi Tammylynnx3. Is this Galaxy S5 brand new when you got it? If it's not, you really can't except much from it. There's always a chance that the main reason the previous owner sold the phone in the first place is because of the issues you're experiencing right now. On the other hand, if your S5 is brand new but started showing the issues shortly after unboxing it, some software troubleshooting may or may not help.  We can only give general solutions to issues you mention here as the cause may be one or the same. The important thing to remember here is that if these software solutions won't fix your problems, bad hardware must be to blame. Don't forget to test how the phone is working after doing every procedure.
Wipe the cache partition of your Galaxy S5
To start, try wiping the cache partition first. This will delete the current system cache and tell the phone to build a new one later on. Here's how:
Turn off the device.
Press and hold the following three buttons at the same time: Volume Up key, Home key, and Power key.
When the phone vibrates, release the Power key but continue to press and hold the Volume Up key and the Home key.
When the Android System Recovery screen appears, release the Volume Up and Home keys.
Press the Volume Down key to highlight 'wipe cache partition.'
Press the Power key to select.
When the wipe cache partition is complete, 'Reboot system now' is highlighted.
Press the Power key to restart the device.
Power up the S5 in safe mode
Sometimes, a third party app can create conflicts with the operating system. This can be due to poor coding and incompatibility issue. To check if you've installed a problematic third party app, booting the S5 is recommended. Here's how to do it:
Turn the device off.
Press and hold the Power key.
When 'Samsung Galaxy S5' appears on the screen, release the Power key.
Immediately after releasing the Power key, press and hold the Volume down key.
Continue to hold the Volume down key until the device finishes restarting.
Safe mode will display in the bottom left corner of the screen.
Release the Volume down key when you see Safe Mode.
Observe the phone for 24 hours to see if the issues come back or not. Remember, safe mode is not a solution but just a way to give you an idea if an app is causing all these problems. If the issues won't occur while safe mode is on, that's a confirmation of our hunch that one of the apps is indeed creating these problems. To remove the source of the problem, you must uninstall third party apps one by one. Make sure that you observe how the phone works after removing each one to see a difference.
Restore all software settings to default
Should nothing change after you wipe the cache partition and boot up in safe mode, do a factory reset. To prevent data loss, make sure to create a back up of your important files and contacts ahead of time. These are the steps on how to factory reset your phone:
Turn off the device.
Press and hold the following three buttons at the same time: Volume Up key, Home key, and Power key.
When the phone vibrates, release the Power key but continue to press and hold the Volume Up key and the Home key.
When the Android System Recovery screen appears, release the Volume Up and Home keys.
Press the Volume down key several times key to highlight 'wipe data / factory reset.'
Press Power button to select.
Press the Volume down key until 'Yes — delete all user data' is highlighted.
Press Power button to select and start the master reset.
When the master reset is complete, 'Reboot system now' is highlighted.
Press the Power key to restart the device
Look for more specific solutions or contact software developers (only applicable if you rooted your phone or modified its official software)
For more advanced users who chose to get something more out of their device by rooting it or installing custom software, we trust in their ability to find their own solutions. Rooting – or flashing-related issues can have specific causes so the solution can also be specific to the software or procedure as well. As there are hundreds, if not thousands of known issues that can happen while rooting or flashing, it's the user's responsibility to find the fault in his/her device after a failed software modification. Rooting and flashing tools and procedures are community developed so anyone with sufficient and relevant coding knowledge can contribute to a product out there. That means that, somewhere out there, a solution may just be waiting to be discovered. We don't provide rooting and flashing solutions though so you must find them yourself.
Get a replacement (or send the phone for repair)
If you'll be unable to fix the phone via software troubleshooting, you can assume that hardware malfunction is the cause. Find a way to have the device repaired or replaced.
For your second and third issues, there's a chance that they may be network related so make sure that you let your wireless carrier know about them.
To check if the phone's microphone is defective, try to record a voice message and play it. If the sound output is not satisfactory, microphone may be bad.
Problem #2: Galaxy S5 draining battery fast even while charging
Hi there. I've had my Samsung Galaxy S5 for just over a year now. I try to avoid using it while it is on charge, but sometimes it is necessary. Lately, I've been noticing the following:
if my phone is on while charging, whether I am physically using it or not, it loses power while charging.
It has also become impossibly slow in charging it up and sometimes, after 8 or 9 hours on charge it still hasn't reached even 50% of charge.
I have always looked after it and always close all my apps and dim the backlight while it is charging to reduce any risk of overheating. It used to charge to 60% in less than 30 mins. I have tried changing from the normal USB cable to a data cable, but that hasn't made any difference. I tried using a new charger, but even that has made no difference. Please help. I am so frustrated. — Jus_tia2
Solution: Hi Jus_tia2. If the phone appears to continue draining the battery even while charging, there's a chance that there are many apps and services constantly running in the background. To minimize battery drain during charging sessions, try to power up the phone in safe mode (steps provided above).
If you want to get to the bottom of the problem though, a more extensive procedure will have to be done. Like what we tell Tammylynnx3 above, you will need to invest time and effort in identifying the cause by removing apps individually, then observing how the phone behaves while charging.
Alternatively, you can reverse the process by wiping the phone clean with factory reset first, then observing the phone's charging behavior while it's charging.
Problem #3: Galaxy S5 screen becomes black after repair
Hi. I have a Galaxy S5 originally in an Otterbox hard case with clip case to clip on my pants. Well I slammed it in the hood of my car and cracked the screen hardly bending the frame. The screen was demolished but buttons still lit up so I plugged it in and it made the charging sound when connected. I took it in to a repair shop, replaced the LCD glass and frame. It worked great for about 12 to 18 hrs, only randomly making a sound as if it was connecting to a charger. The next afternoon the screen went black as I pulled it out of my pocket. And it would turn on say Galaxy S5 play the ringtone and turn black. Everytime i turn it on buttons light up and everything just turns black. I took it back to the same repair shop and they told me I had damaged the phone with water and they could tell because the sticker on the phone and battery were red (i know the phones sticker was not red I had it in a case the whole time it was broken, but I do run my finger damp across my battery stockers to identify them from my boyfriends because we have multiple and switch our batteries daily.) So he tried to change the LED again and failed, said it wouldn't work and he removed the LCD and glass and gave me my phone back without them and told me my only option was to take it somewhere to retrieve the data. — Bre
Solution: Hi Bre. Our blog does not provide hardware solutions  so the best thing that you can do right now is to follow that technician's advice. There's apparently nothing that you can do on your level right now to fix it. Letting a second (and hopefully better) technician check the hardware may produce better results. The first repair may not be done properly so letting a second technician check the device is a good decision.
Problem #4: Galaxy S5 randomly reboots, freezes, not turning on after Marshmallow update
Issues following update to Marshmallow (T-Mobile update via phone). All similar to those mentioned in your forum….constant reboots, reboots that freeze on Samsung screen, unable to power on, loud alarm sound followed by frozen screen and reboot, etc. Have performed clear cache, master reset, Samsung Smart Switch software and driver download for S5…all fail to correct problem. Latest screen after another recovery reboot showed screen stating 'secure fail/modem' in red, upper left of screen. Yellow caution sign followed by statement of phone has unauthorized software flashed and that phone is locked. Removed battery and phone able to reboot, but almost immediately, reboot loops began. Is this phone a lost cause or is there another path to try. — Curtis
Solution: Hi Curtis. If wiping the cache partition and factory reset did not fix the issues, you must tell T-Mobile about the issue so they can advise you on what to do (provided that you get the update from them).
In some update-related cases, incompatible apps can be blamed. Try to master reset the phone again and observe how it works without your apps. If everything works normally without the apps, that's a sign that one of your apps is bad or may not be compatible with the operating system version.
Another potential solution that you can also try is to flash a stock firmware to your phone via Odin mode. This will allow you can revert the operating system back to Lollipop. We don't have a guide on how you can do this so make sure to search for a good one with help from Google.
Problem #5: Galaxy S5 not reading SD cards
Hi. I have a Galaxy S5 and I've had the same microSD in it for about 6 months and never had an issue until today. I was at work and was going to play some music and it was only showing songs that were downloaded to the internal memory. It's not showing the card in the storage area or in my files. All of my pictures and apps on the SD show up (except for two apps) but it won't load the music or show the card. I tried my friends SD in my phone and it wouldn't show up but my card would show up in his phone and load everything properly (also an S5). I've tried cleaning the slot and doing soft resets. Is there anything I could try? I have heard that a factory reset could fix it but I want that as a last resort. Thank you. — Trey
Solution: Hi Trey. The other potential solution that you can try is wipe the cache partition. If that won't improve the situation, do a factory reset. There may be an unknown software glitch that causes the phone not to read the SD card properly.
Problem #6: Rooted Galaxy S5 won't update software
I was having problems with my MMI code and most of the time when I make a call or a text it says "Not Registered on Network." I tried the basic steps but it didn't work until I ended up in rooting my phone. I've made several updates before I try to use the EFS tool Profesional, Mtk_Droid_Tool_v2.5.3, the Z3x Samsung ToolPro, and the octoplus Samsung 1.6.5. These are the apps that I had used trying to fix my problems but fails. I tried to back up my EFS folders and restores it but still fails. Using the EFS tool Professional I've made the back up but unable to restore. And now that I tried updating my software a box came out and says " The Operating System on your device has been modified in an unauthorized way. try downloading software using Smart Switch on your PC or visit a customer service center." The phone that i'm having a problem now is a Samsung Galaxy S5 SM G-900F. Hope that this problem is still fixable. Thank you in advance for the reply. — Jaybie
Solution: Hi Jaybie. MMI code issues are usually network related so we don't really follow why you need to root your phone in the first place. Since you've already modified your phone's software, there's nothing much that we can help. As mentioned above, only advanced users can risk modifying official software and that they should be ready to accept the consequences that might result from doing unofficial procedures. Outside technicians like us can't fix issues like this because in the first place, there's no way we will ever know what modifications have been done to the software. There's just no baseline for us to start where the issue really lies. If you haven't tried it yet, we suggest that you flash a stock firmware to see if that will help.
---
Engage with us
If you are one of the users who encounters a problem with your device, let us know. We offer solutions for Android-related problems for free so if you have an issue with your Android device, simply fill in the short questionnaire in this link and we will try to publish our answers in the next posts. We cannot guarantee a quick response so if your issue is time sensitive, please find another way to resolve your problem. 
If you find this post helpful, please help us by spreading the word to your friends. TheDroidGuy has social network presence as well so you may want to interact with our community in our Facebook and Google+ pages.