We've collected some of #Samsung #GalaxyNote5 connectivity problems sent by our readers so if you are searching for answers to your issues, this post may be of help.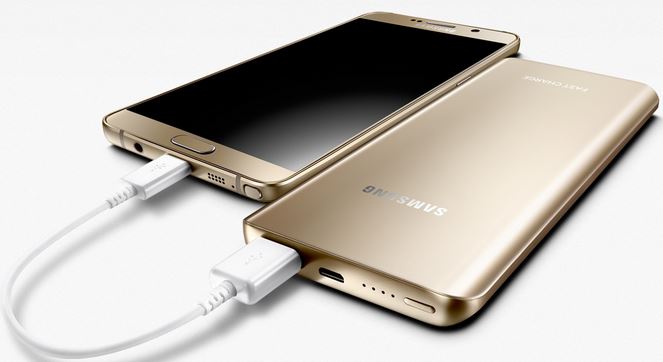 Below are the topics discussed in this article:
Improving Galaxy Note 5 cellular signal strength
Galaxy Note 5 has missing mobile data indicators (E, H, H+, 4G, etc)
Galaxy Note 5 unable to connect to the internet due to malware pop-up
Galaxy Note 5 Wi-Fi and Bluetooth not working
If you have #Android issues, you can share them to us by using the link provided below.
---
Problem #1: Improving Galaxy Note 5 cellular signal strength
Well this is very frustrating. Two months ago I have been having problems with my Samsung Galaxy Note 5. I have MetroPCS service. Before my phone used to work perfectly in my apartment and then out of not where it completely stopped working in my apartment.
When I'm outside of the apartment it works perfect it has 3 bars of network to play videos and everything works very fast. But once I step foot in my apartment I get not fast network at all!! I only get two bars and here it says 4G LTE has like an antenna going up and doing like it's trying to get signal.
I can't play YouTube or nothing!! Everything is very slow. I had took my phone to different dealers and nothing has work at this point and I had reseted my phone I had try everything.  Please I will appreciate if you guys help me with this issue. I got my phone a year ago. – Lissette
Solution: Hi Lisette. The reason why the phone is picking weak cellular signal strength when you are in your apartment is not the phone itself but may be interference. Have you tried inserting your SIM card to another smartphone to check this? If our suspicion is right, any other device which will use your SIM card should have more or less the same problem.
Unfortunately, there's only so much that you can do to improve the situation if interference or something is really blocking the signal inside the apartment. Objects inside your apartment such as thick, reinforced concrete walls can significantly affect your network's signal. The more objects the signal has to pass through to reach your phone, the lesser it's strength becomes. Even aquariums can degrade cellular signal! If you have no problems connecting and using your network outside, the most likely problem is in your apartment.
Below are some of the things that you can do improve cellular signal quality indoors:
Use signal boosters or repeaters
You can ask your carrier to provide you with a signal booster device to add more bars to that two-bar signal you are getting on your phone. If you are only getting a single bar when you are in your room, your carrier can install a signal repeater somewhere in your apartment to boost that.
Signal boosters or repeaters are not free though and it will be charged on top of your existing plan.
Install a Femtocell or Microcell
Just like a signal repeater, this device can be provided by your carrier so you can have a portable cellular base at home that connects to your carrier's main network through an internet connection. The thing is, this device needs a fast broadband connection to begin with.
You can inquire about this setup from your carrier to know if your broadband internet connection can support it.
Use third party apps to map your apartment
If you want a cheaper workaround, use an app! You can try using a third party app to help you map which part of your apartment has the best cellular coverage so you can simply relocate there whenever you need to use your mobile internet. Below are some the best apps we find that are competent enough to do this job:
Signal Finder
Connection Stabilizer Booster
Network Signal Speed Booster
Problem #2: Galaxy Note 5 has missing mobile data indicators (E, H, H+, 4G, etc)
Dear sir. I've just got my Note 5 and noticed that the mobile data indicator symbol, i.e. H, H+, 4G and also the up and down small arrow above the signal bar is missing!
I don't have any connection problem, I am still able to surf internet and use whatever mobile data required application. The only thing missing are the indicator symbols.
I have tried wiping out the partition cache and didn't work.. not to mentioned restarting my phone various time, turning on and off the mobile data, turning on and off airplane mode. I have asked the service center and they told me to do factory reset, but this is the last thing i want to do to my phone. Hence I am hoping to have some help from your team and see whether there is any other way.
Thank you in advance and I am looking forward to your reply soon. Regards. — Dancy
Solution: Hi Dancy. The only instances that we know when these letters indicating what mobile data mode you are on disappears are
when the phone's APN settings are incorrect;
when you are not using mobile data connection, or
when there's a firmware (carrier-specific) glitch.
A good way to determine if the absence of the icons is due to a firmware glitch is to do a factory reset but if you don't want to go that route, please contact your carrier and ask for more information about it.
These icons are enabled by default by Android OS but carriers can make modifications to the firmware supplied to their devices. There's a chance that this may have been deliberately omitted.
If you have another Note 5 from the same carrier, try comparing the two devices to help you isolate the issue further.
Problem #3: Galaxy Note 5 unable to connect to the internet due to malware pop-up
Hello, The Droid Guy. I will be very thankful if you could help me with my problem, because I don't know how to fix it.
I recently bought a Samsung Galaxy Note 5 and from the first day I tried to access the Internet I have the following problem:
Whenever I try and look something up in the Internet, in any browser, I get this pop-up that says: "System Warning!! Your Samsung software version is too old. Installing the new Google Battery Doctor update will update your Android version to Android 5.1.3 (78% faster). Click the button below to install new Google 360 Security from Google Play for FREE."
And I am not able to continue my search or do anything else, because of this annoying pop-up. I have tried everything I could find, I blocked the pop-ups from all the browsers I use and nothing helps, I still get this message everytime I load the browser. My phone is also updated to the 5.1.1 Lollipop OS.
Can you please tell me why I get this message and what can I do to stop and remove it, because it's preventing me from using the Internet whatsoever.
I am looking forward to hearing from you!
Thank you in advance! — Nadejda
Solution: Hi Nadejda. Something is definitely fishy in that error message. Anything that forces to download or install something from Google Play Store is not normal and can only be attributed to malware or adware. We think your phone is infected by a virus or malicious software (malware).
The most direct way to get rid of that pesky error message should be to wipe the phone clean via factory reset. Here's how:
From the Home screen, tap the Apps icon.
Find and tap the Settings icon.
Under the Personal section, find and tap Backup and reset.
Tap Factory data reset.
Touch Reset device to proceed with the reset.
Depending on the security lock you used, enter the PIN or password.
Tap Continue.
Touch Delete all to confirm your action.
Factory reset will delete everything from the phone's primary (internal) storage so make sure to backup all your personal data before proceeding.
After doing a factory reset, the error may come back if you install the same set of third party apps. Not all apps are created equal and some of them are designed to host or open a backdoor in your phone to allow malware to be installed later on. Be sure to install only trusted apps to prevent re-infecting the phone in the future.
Problem #4: Galaxy Note 5 keeps on disconnecting/not connecting to Wi-Fi
While attempting to connect my phone to Wi-Fi, i find my router's SSID and then enter and show password to ensure it is correct. Then, when i press connect, my phone saves the connection and then remains idle.
I had no problems before with an older model router and now with a newer router it doesn't make any attempt to connect.
Once i had checked my phone randomly to find it had connected once on its own! But after not using my phone for approximately a week i charge it up and try again to connect and it refuses to connect like before. I've tried using the factory reset and still no luck. However I am able to gain internet access via Bluetooth internet sharing from my tablet which is connected to the network I'm trying to connect with my phone.
I'm really hoping there is an easy fix because my phone was a gift and i have only used it with Wi-Fi. I will appreciate any information that you can offer. Thank you. — Matthew
Solution: Hi Matthew. If other phones or smart devices are not having any issues connecting to your router, the issue is most likely in your Note 5 only. Some apps can cause erratic Wi-Fi functions on Android phones so the best thing to do here is either do another round of factory reset then try to connect to your Wi-Fi without installing any app, or booting the phone in safe mode.
If you haven't tried booting in safe mode before, here are the steps:
Turn off the phone completely.
Press and hold the Power key.
Once Samsung Galaxy Note 5 shows, release the Power key and immediately press and hold the Volume Down button.
The phone will restart but keep the Volume Down button pressed.
Once the phone has finished restarting, Safe mode will be displayed in the lower-left corner of the screen.
You may now release the Volume Down button.
Safe mode prevents third party apps from running. If the problem fails to occur while in this mode, start uninstalling apps until the issue is gone.
Problem #5: Galaxy Note 5 Wi-Fi and Bluetooth not working
Hi. My Samsung Galaxy Note 5 has problem with Wi-Fi and Bluetooth. Neither of them turns ON. I spoke to Samsung tech support and they told me to hard reset the device and if this didn't work, to bring it to a Samsung Service Center. I've been looking for answers on the net but no real working solution is out there even though lots of folks have the same issue with other Android devices.
The symptoms are: the Wi-Fi slide is OFF and grey, when sliding it to ON position it displays message "Wi-Fi Turning ON…" for few minutes and then it goes back to OFF; the same is with Bluetooth slide. I opened it to see if any wires were loose. All seems normal and all other functions of the device work fine.
I did not drop it but I carry it with me a lot so there was the possibility that it was affected by a vibration or shaking. Have you seen this before? Is it possible that the Wifi-Bluetooth modules are fried?
It looks like they are part of the mainboard. Can you suggest a diagnostic tools to determine if it's in fact a hardware problem so I may start chasing the replacement part?
Thanks for your time.
Best regards. — Marcin
Solution: Hi Marcin. Our blog does not offer hardware diagnostic advice so kindly use other online resources like iFixit website for more detailed instructions on what to do.
Before thinking of opening the phone up though, make sure that there are no underlying firmware-specific reasons why these two core functions cease to work. You can do this by doing the standard software troubleshooting like booting the phone in safe mode and or performing a factory reset.
Also, make sure that the phone is not in any power saving mode. Third party battery power enhancer apps can also force the phone to shut down core functions like Bluetooth, Wi-Fi, vibration to conserve energy so make sure that these are checked.
---
Engage with us
If you are one of the users who encounters a problem with your device, let us know. We offer solutions for Android-related problems for free so if you have an issue with your Android device, simply fill in the short questionnaire in this link and we will try to publish our answers in the next posts. We cannot guarantee a quick response so if your issue is time sensitive, please find another way to resolve your problem. 
When describing your issue, please be as detailed as possible so we can easily pinpoint a relevant solution. If you can, kindly include the exact error messages you are getting to give us an idea where to start. If you have already tried some troubleshooting steps before emailing us, make sure to mention them so we can skip them in our answers.
If you find this post helpful, please help us by spreading the word to your friends. TheDroidGuy has social network presence as well so you may want to interact with our community in our Facebook and Google+ pages.