The #GalaxyNote5 packs a non-removable Li-Po 3000 mAh battery which maybe slightly smaller than it's predecessor capacity-wise, but is still, nevertheless a pretty decent power source for such a powerful device. #Samsung claims to have improved a lot in terms of software and hardware in the new Note 5 that a pared down battery won't reduce usage length at all.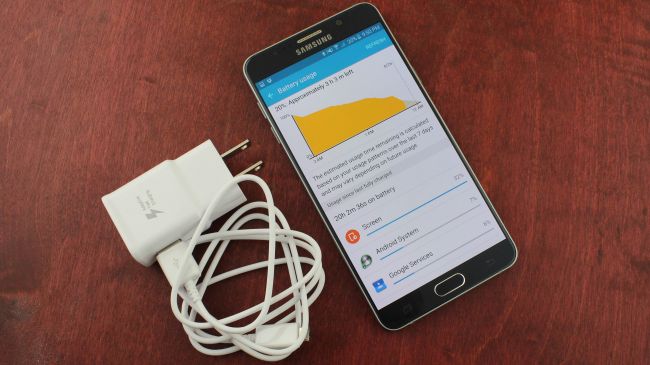 Well we know that this isn't true at all and we have appeals for help from some members of Android community regarding fast battery drain, charging, and other power-related issues on their Note 5s.
Below are the topics discussed in this post:
If you are looking for solutions to your own #Android issue, you can contact us by using the link provided at the bottom of this page.
---
Problem #1: Galaxy Note 5 "dock is connected" message and fast charging not working
I have a Note 5 for about a month and I have this problem where the battery indicator says it is charging and while I have the cable in it keeps in saying the cable is connected over and over again even if I don't take it out. Even when I take it out it says it is connected and it also says the dock is connected. When I got to settings and battery it shows that it is connected even when it is not.
Also, my fast charging is not fast and when I power off and connect the charger, the battery icon does not show. Also, it drains every quickly and I had it at 51% I turn it off and on a hour later and in a few minutes it doesn't start up. I connect my charger at home and it is at 0% and this was before the whole crazy battery thing which happened on the same day but after the quick drain thing. If you know of a solution please email me at ****.**********@*****.com. Please help me out. — Usman
Solution: Hi Usman. We don't email our answers to members of our community but we do publish our advice for everyone to see.
Power Sharing "dock is connected" message
Is your Note 4 showing the Power Sharing popup? If yes, the best thing that you can do is uninstall, or disable all Samsung-related apps especially those that are associated with Power Sharing. Power Sharing is an app that will let you share your battery power to another device with the help of a special cable from Samsung. If you don't want this product, simply force close or disable the app.
To disable or force close an app, just follow these steps:
Go to Settings.
Proceed to Applications.
Select Manage Applications.
Tap the All tab.
Look for the app in question and tap it.
From there, you will see the Force Stop or Disable buttons.
Fast Charging
Lithium-based battery charging process happens in phases and fast charging only occurs between the initial and final phases. If you have charging problems, consider swithching to another fast charger first. If that won't change anything, the issue may actually be battery-related, which is hardware in nature. Contact Samsung for a possible battery replacement or repair.
Problem #2: Galaxy Note 5 fast battery drain problem
I have disabled as much as I possibly can (of the apps I don't use, the factory stuff etc.). I have had issues of having my battery not last long, but now just recently, like the past two weeks or so, I charge it 100% say at 8am, but by 1pm, the battery is down to 10%, and like last night, charged it 100% around 9pm, took it off the charger, went to bed, woke up and the phone was dead, battery totally 0.  What on earth could this be?  I just received this phone approximately around the end of August. — Jennifer
Solution: Hi Jennifer. Fast battery drain problem can be due to a few factors although the most common reason for it can be due to a high number of installed  and running apps. Disabling some may not be very effective simply because the bulk of fast draining apps are still left to run. In general, apps under shopping, social networking, messaging, and gaming categories usually put more pressure on the battery than any other categories.
If you have lots of these apps still running, try booting the phone in safe mode for a couple of days. Safe mode prevents third party apps from running so if our hunch is right, the phone's battery power should last longer than what you have now.
To boot in safe mode, just follow these steps:
Press and hold the Volume Down and Power keys for 20 to 30 seconds.
Once you see the Samsung logo, release the Power key immediately but continue pressing the Volume Down key.
Your phone should continue booting up and you will be prompted to unlock your phone as usual.
You will know if the phone successfully booted in safe mode if the text "Safe mode" is displayed at the lower-left corner of the screen.
Once you have established that apps are to blame, it's up to you what approach to take to fix the issue. We usually suggest to uninstall least used apps but you also manage battery power effectively by using smarts. This previous post written for S4 and S5 users with battery drain problem may help give you an idea where to start.
Problem #3: Galaxy Note 5 Qi wireless charging issue after updating to Android 5.1.1
I recently purchased a Qi charging system which I really like. It worked flawlessly for 2 weeks. After upgrading my OS to 5.1.1, the Charger still charges but when it reaches 100% it starts acting like it disconnects and reconnects to the charger at random intervals. The charger is a TLVT charger and I am running stock Android.
The only thing that changed is the update.
Thanks for any help. — William
Solution: Hi William. If the issue started happening after the update, we doubt if there's anything more that we can do at this point. Unless the reason for the trouble is corrupted cache or firmware, the best thing that we can do is clear the cache partition and do a factory reset.
If you haven't tried doing these two procedures, here are the steps to do them.
Wipe Note 5 cache partition
Turn off your Samsung Galaxy Note 5 completely.
Press and hold the Volume Up and the Home buttons first, and then press and hold the Power key.
Keep the three buttons pressed and when 'Samsung Galaxy Note5' shows, release the Power key but continue holding the other two.
Once the Android logo shows, release both the Volume Up and Home buttons.
The notice 'Installing system update' will show on the screen for 30 to 60 seconds before the Android system recovery screen is shown with its options.
Use the Volume Down key to highlight the option 'wipe cache partition' and press the Power key to select it.
When the process is complete, use the Volume Down key to highlight the option 'Reboot system now' and hit the Power key to restart the phone.
The reboot may take a little longer to complete but don't worry and wait for the device to become active.
Note 5 Factory reset
From the Home screen, tap the Apps icon.
Find and tap the Settings icon.
Under the 'Personal' section, find and tap Backup and reset.
Tap Factory data reset.
Touch Reset device to proceed with the reset.
Depending on the security lock you used, enter the PIN or password.
Tap Continue.
Touch Delete all to confirm your action.
Problem #4: Brand new T-Mobile Galaxy Note 5 stuck in Android screen while updating
Baseband version N920TUVU1BOH4. I just jumped up to this phone. Came home and signed in to my Gmail accounts and Samsung account. Went to software updates. I cannot recall, but I believe there was another update prior to this update that is failing. I installed the update, but the phone never rebooted (it stuck in Android is Updating Apps screen before boot). I had to hard reboot. Once I did, I checked software updates again, and there was another one. This one is about 65MB in size. Every time the phone reboots, the progress gets to 28% and then the T-Mobile logo comes up and says update failed. I've cleared the cache partition already. Not sure what else I can do. — Joshua A
Solution: Hi Joshua. We don't see a practical reason to troubleshoot issues on a newly unboxed brand new phone. That only suggests that you may have a malfunctioning device right from the factory. Please contact T-Mobile and request for a replacement unit right away.
If you want to do some basic troubleshooting, kindly visit this post: How to fix Samsung Galaxy Note 5 that won't turn on [Troubleshooting Guide].
Problem #5: Galaxy Note 5 won't charge properly when using non-Samsung charger
I have a Galaxy Note 5 with stock firmware. It worked just fine until about two or three months ago when it ceased to stop charging suddenly and I hadn't added any new apps.
the phone will only charge when connected to the computer/laptop. Sometimes when I use a charger, a Samsung OEM charger (i ordered so it's probably not official) or any wall charger it'll charge for maybe 10  minutes ( have to wiggle the connection around for a secure/tight connection to get the charging sound or light) but only increases by less than 15% and just stop or start depleting rather than charging.
Basically if i try to use a wall charger it doesn't charge. the OEM wire wont supply any type of charge unless it's in the charger it came with. I've tried it also with the computer and it never responds at all.
Even using the computer I have to use another cord from old phones. The battery icon always shows the charging indicator and the red notification light is on but the phone is draining and not charging. i have the phone settings so that all applications terminate or end as soon as I exit or leave them. — Shawntane
Solution: Hi Shawntane. Cheap USB cables or chargers may not work as expected simply because they don't reach the minimum requirements of your Samsung device. We can rule out the issue on the charging port as you say charging works fine when your Note 5 is hooked up to a computer or laptop. Stick to the original Samsung charger by buying one from a Samsung store.
In case the issue may be apps-related, you can also follow our advice to Jennifer above by booting your phone in safe mode while charging.
This minimizes power drain due to apps during charging periods. Of course, if you want to get to the bottom of the issue, the best that you can do (if the reason for the problem is due to apps) is by doing a factory reset and installing only trusted apps.
---
Engage with us
If you are one of the users who encounters a problem with your device, let us know. We offer solutions for Android-related problems for free so if you have an issue with your Android device, simply fill in the short questionnaire in this link and we will try to publish our answers in the next posts. We cannot guarantee a quick response so if your issue is time sensitive, please find another way to resolve your problem. 
When describing your issue, please be as detailed as possible so we can easily pinpoint a relevant solution. If you can, kindly include the exact error messages you are getting to give us an idea where to start. If you have already tried some troubleshooting steps before emailing us, make sure to mention them so we can skip them in our answers.
If you find this post helpful, please help us by spreading the word to your friends. TheDroidGuy has social network presence as well so you may want to interact with our community in our Facebook and Google+ pages.