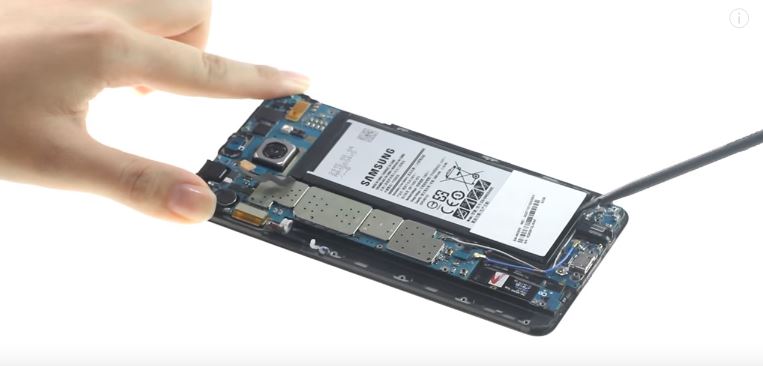 Power issues on the new #Samsung #GalaxyNote5 appears to be on the rise as more and more users are reaching out to us for help. Our post today shares some of these problems as reported by members of our community.
These are the topics mentioned in this post:
If you are looking for solutions to your own #Android issue, you can contact us by using the link provided at the bottom of this page.
---
Problem #1: Rooting Galaxy Note 5 SM-N920W8
Hiya. Thanks for taking XeXmXaXiXlXsX questionnaires! I recently picked up a Note 5 and decided I should root it. The guy that I found said there was no difference from the N920T and the N920W8… Turns out the guy was totally wrong. It booted up the first time completing the kernel is not "SE Android", but after a reboot to install some software (FakeGPS, manually moving the com.apk to /system/app) its went into an infinite reboot loop. I tried to factory reset, clearing the cache, no help. I even waited the two hours it took to download the N920W8 firmware, which appears to have fixed it.
So, it is a Note 5 released in Canada, I believe it was on Rogers, or less possibly Bell, I picked it up second hand and the guy had already gotten it unlocked from carrier. Any ideas on how I can root this thing? I would like to root it and run something like FakeGPS so that I can set my GPS to my office so that I can use some of our work apps while I'm away, they were smart enough to detect for Mock mode and block it haha 🙂
Thanks! — Matt
Solution: Hi Matt. You're right. SM-N920T is a T-Mobile Galaxy Note 5 while SM-N920W8 is meant to work with some carriers in Canada. The firmware for both models are slightly different and if flashed on another, can lead to problems. If you have the SM-N920W8, rooting it is not different from any other model. You only have to make sure that you are using the correct firmware this time. We recommend that you use Google to search for online tutorials how to do it.
Problem #2: Galaxy Note 5 getting random notifications from unknown sources
A few weeks ago i received a random notification saying "selfie". I did not get to click on notification because i cleared notification bar at same time i noticed it. I usually clear it because i block most notifications or already know what they are. This was strange because i do not use my phone to take photos of any kind and i do not use any social media sites. I was concerned about what this notification was and why i received it, since i did not see what it was.
I don't know if it was telling me how to take a selfie or what, considering its a new phone and i have received other notifications, such as Google App notifications like setting work location, etc, encouraging me to use their services even though i choose not to.
In addition to this, i noticed recently that the Google search history results have changed dates from when i searched previously. I don't understand what is going on.
Like i said it is a new device, new account, and i am not too familiar with new technology relating to Android devices and Google. I tried searching the internet relating to these issues, but have not found anything helpful. I have also tried to get the phone to do these things again, so i could see what they are and what is going on, but cannot repeat this random notification or altering of search result dates.
I am convinced my phone is hacked, especially because my battery drains extremely fast, even when I'm not using the phone. I have multiple antivirus apps on the device, but all of them show no viruses when scanned.
Can you please help me with my concerns and these issues I'm experiencing? Thank you. — Donnie
Solution: Hi Donnie. Viruses and malware are introduced to an Android device by installing applications. That is why we always emphasize in our previous posts that there is no effective antivirus that can equal in being careful with apps you install. Many new malware are designed to circumvent existing antivirus so even if you regularly scan your phone, some of them may remain hidden. The best thing an Android user can do is to prevent viruses from being installed and that can only be done by having a suspicious mindset when it comes to apps.
If you think the phone is hacked, consider doing a factory reset first. Keep in mind that factory reset will wipe the phone's internal storage so make sure to keep copies of your personal data (photos, videos, contacts, etc.) before you proceed. Here are the steps on how to do a factory reset on a Note 5:
Turn off your Samsung Galaxy Note 5 completely.
Press and hold the Volume Up and the Home buttons first, and then press and hold the Power key.
Keep the three buttons pressed and when 'Samsung Galaxy Note5' shows, release the Power key but continue holding the other two.
Once the Android logo shows, release both the Volume Up and Home buttons.
The notice 'Installing system update' will show on the screen for 30 to 60 seconds before the Android system recovery screen is shown with its options.
Use the Volume Down key to highlight the option 'Yes — delete all user data' and press the Power key to select it.
When the process is complete, use the Volume Down key to highlight the option 'Reboot system now' and hit the Power key to restart the phone.
The reboot may take a little longer to complete but don't worry and wait for the device to become active.
After the reset, you don't want to re-introduce the same malware to your device. Try to filter out your apps and make sure to install only trusted ones. Unknown games and apps from dubious developers tend to be loaded with malware so be wary of them. Stick to official apps for your needs.
For example, if you are fond of online shopping, make sure to install apps from a trusted merchant only like the ones from Amazon, eBay, etc. The same general rule applies to social networking. Just use mainstream apps to avoid compromising your device.
Problem #3: Galaxy Note 5 dropped and no longer booting up
I don't know for sure what my Android version is. I got my phone 2 weeks ago not even.
I bought the clear Samsung case against my better judgment of getting another Otterbox like I've had for my last two devices. I drop my phone out of my hand at about 2 feet. I picked it up and notice in addition to the case falling like it always did easily, the screen flickered and then went completely black. there is a hairline internal crack about an inch long at the top of the screen and there is only a steady blue light on. no resets hard or soft will help. i was still deciding which cloud storage to use so there is no backup. smart switch is no help of course because i can't access the phone.
Do you have any suggestions as to what to do with the phone. I know i want to get it fixed and in the meantime I'm a jump customer so i can upgrade again but thought a trade i will be paying for 2 phones somehow.
I just want to clean the phone of my data chaulk up the loss and pass it on to someone who can fix it and give me a few bucks for my troubles. Do you think I'm stuck paying for 2 phones or is there another option?
I even went so far as to call Samsung to no avail of course and at least advised them the case is flawed and while it is of course described as a protective case the way it is manufactured it literally leaves all sides exposed which as a S2,S3,S4, S5 and Note 4 previous owner i can attest to them being the most vulnerable parts. The case only protects the corner damage not internal LCD screen obviously.
Again if you could be of any help please contact me at your earliest convenience. — Caitlin
Solution: Hi Caitlin. Other than water damage, another good way to kill an electronic device is by dropping it. Just like water damage, a fatal drop can lead to all sorts of things. There's no way to tell what will happen afterwards. A user will only know that there's a problem once the device starts showing the symptoms. Frankly, if the phone is totally unresponsive at the moment, or if you cannot get anything on the screen, the best thing that you can do is to have it repaired. Even repair won't guarantee a 100% fix as other components may have become loose due to the impact of drop.
There's no software troubleshooting that you can do on your end to fix it.
Problem #4: Kernel error on Galaxy Note 5
My phone would have what seemed like a kernel error or something every time that I went to the multitasking screen and tried to scroll back to apps that had been launched less recently. I could see that they were grayed out, but could only see them for a second before the screen would go black, USB connections would disconnect and reconnect and then take me back to the lock screen.
So, I tried going to the applications manager in Settings to clear app data for each app until my phone worked right, but it would load for a second and then crash in the same way.
I normally sit use task killers on Android for obvious reasons, but I downloaded one in this case just to try to kill the apps that were open in the multitasking screen, just to try to stabilize the phone, but it didn't work.
So I did a factory reset (screwing myself over because my SD card is encrypted and now I can't access it even though I re-encrypted the phone with the same pin after).
After the factory reset, the multitasking page works properly. However, I still can't access any phone settings that populates a list of apps on the phone (other than the normal apps button from the home screen).
So I rebooted in safe mode, to try to isolate whether it was an OS issue or a third-party app issue.
I still can't access any Android settings that access the app list, so it's not a third-party app.
I don't know what to do now.
Note: I encrypted a month ago, but the problem has only been the last two days.
Thanks for your help!! — Jordan
Solution: Hi Jordan. We doubt if there's anything significant that we can tell you how to fix the problem. As far as we know, a device will only show kernel-related problem is its firmware has been modified in some way like rooting. If you did try to root or install third party software on the phone, try to revert it to its original firmware to see the difference. Flashing back the original stock firmware is almost always an effective method to eliminate firmware issues after a modification.
Problem #5: Galaxy Note 5 not charging and won't power on
Hello. I have a problem with a Samsung Galaxy Note 5 and I hope that you can help me. Was working very good until the battery was low. I put it to charge and it restarted by itself and on the screen appeared Samsung Galaxy Note like usual and now is become the problem: is staying like that freeze, is not doing nothing, so is still staying that image with Samsung Galaxy Note 5 on the screen.
after a wile that image disappear and appear the battery on the battery on the screen but freeze, looks like is loading but nothing is happening. i tried to keep pressed the power button what is doing the image is just flickering and the image with the battery is still the same. I tried with home screen and power button and is still doing the same. I tried with  volume up and/or down and is still doing the same. I run out of ideas, can you please help me? it is very important to me, I will appreciate. Thank you in advance! — Constantin
Solution: Hi Constantin. Just like what we tell Caitlin above, if your phone no longer responds to whatever hardware combination, the next best thing to do is to have it checked by a professional. The phone may require more advanced software troubleshooting that only Samsung can do, or there may be a hardware problem behind the trouble. The tips we give in our site only covers software troubleshooting that end users can do. We don't provide hardware troubleshooting and diagnostics.
If your Note 5 is still within warranty, make sure that you call Samsung so they can repair or replace the unit.
---
Engage with us
If you are one of the users who encounters a problem with your device, let us know. We offer solutions for Android-related problems for free so if you have an issue with your Android device, simply fill in the short questionnaire in this link and we will try to publish our answers in the next posts. We cannot guarantee a quick response so if your issue is time sensitive, please find another way to resolve your problem. 
When describing your issue, please be as detailed as possible so we can easily pinpoint a relevant solution. If you can, kindly include the exact error messages you are getting to give us an idea where to start. If you have already tried some troubleshooting steps before emailing us, make sure to mention them so we can skip them in our answers.
If you find this post helpful, please help us by spreading the word to your friends. TheDroidGuy has social network presence as well so you may want to interact with our community in our Facebook and Google+ pages.