Welcome to yet another post that addresses #GalaxyNote5 issues. In this episode, we give you 4 different topics we received from some of our note 5 users for the past few days.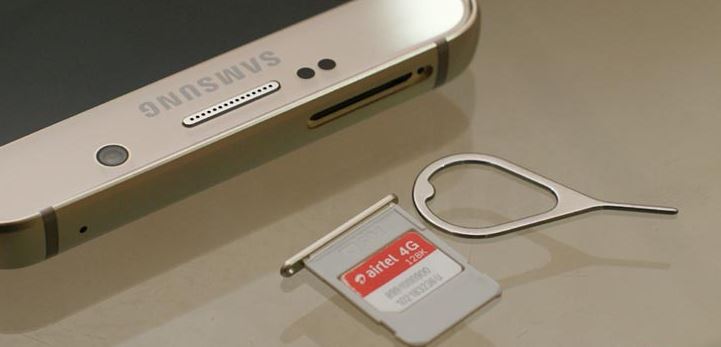 Below are the specific topics discussed in this material:
If you are looking for solutions to your own #Android issue, you can contact us by using the link provided at the bottom of this page, or you can install our free app from Google Play Store.
When describing your issue, please be as detailed as possible so we can easily pinpoint a relevant solution. If you can, kindly include the exact error messages you are getting to give us an idea where to start. If you have already tried some troubleshooting steps before emailing us, make sure to mention them so we can skip them in our answers.
---
Problem #1: How to recovery files from a Galaxy Note 5 that only boots in download mode
A week ago it started to re-boot on its own then this past weekend it went into a boot loop… I tried some of the things on your site to no avail. Now it just loops the Samsung logo then off never getting past that point. I can get to the download screen but can no longer get to factory reset screen.
I just want my photos and videos off and I will factory re-set and Samsung will give me a new phone since it is under warranty.
I purchased Wondershare's Dr. Phone to extract data. It seems to be working until it gets blocked by the FRP.
Google and Samsung (after many unpleasant phone conversations – even had a conference call going at one point). They were no help because they said it can only be removed or bypassed on the phone itself.
I have 6 months until out of warranty so I have that long to wait for someone to help me get my photos then factory re-set the phone. — Daniel
Solution: Hi Daniel. If your phone only boots to download mode, also known as Odin mode, there's really nothing much that you can do at this time. We are not aware of any solution or effective hack right now that can bypass Samsung's Factory Reset Protection feature. Even Samsung does not have a solution on how to do it.
To prevent this issue from happening in the future, make sure that you always create a backup of your important data to another device.
Problem #2: Galaxy Note 5 lost dual SIM functionality when sending SMS
Before updating to Marshmallow, whenever i want to send text message there were 2 icons i can select on the right side of the chat window indicating to which SIM card will be used for sending. This is particularly convenient since i can decide on a whim which carrier to use for that particular message.
BUT in Marshmallow, there is only one SIM card icon to choose from. This is too much hassle since you cannot change the SIM once you have typed in your message. The only way to change SIM is to delete you whole message and repeating the process again. This is such a very annoying process. I want the 2 icons to show again in the messaging app. My unit is Samsung note 5 and Marshmallow. — Mic
Solution: Hi Mic. Android is constantly evolving and from time to time, features may come and go. If you lost the option to allow you to select a number after Marshmallow, that's unfortunate. The missing feature may be due to any of the following:
an Android glitch,
an intentional or unintentional deletion by Google, Samsung, or your carrier, or
a rare hardware glitch
To check if the issue was brought about by a software glitch, the first thing that you want to do is to wipe the cache partition. During the first boot up, just after you bought the phone, the system will create files for each app and service. These files will be stored in a certain directory only the system could access; the directory is called cache partition. Over time, some of the files get corrupted especially during updates. If the new system tries to use them, conflicts may occur. Hence, you need to delete the obsolete files so that the new system will create new ones but since you don't have access to those files, you need to use the procedure that Android developers setup for you–wipe cache partition via Recovery Mode.
So, you need to boot the phone up in Recovery Mode first before you can wipe the cache partition. Here's how…
Turn off your Samsung Galaxy Note 5 completely.
Press and hold the Volume Up and the Home buttons first, and then press and hold the Power key.
Keep the three buttons pressed and when 'Samsung Galaxy Note5' shows, release the Power key but continue holding the other two.
Once the Android logo shows, release both the Volume Up and Home buttons.
The notice 'Installing system update' will show on the screen for 30 to 60 seconds before the Android system recovery screen is shown with its options.
Use the Volume Down key to highlight the option 'wipe cache partition' and press the Power key to select it.
When the process is complete, use the Volume Down key to highlight the option 'Reboot system now' and hit the Power key to restart the phone.
The reboot may take a little longer to complete but don't worry and wait for the device to become active.
Should the issue occur again after wiping the cache partition, the next software troubleshooting is to boot your phone in safe mode. The Safe Mode is the first fail-safe procedure you can use to diagnose a problem. Once the device has booted up in this mode, all third-party or downloaded apps would be temporarily disabled leaving pre-installed and core services running.
Turn off the phone completely.
Press and hold the Power key.
Once 'Samsung Galaxy Note5' shows, release the Power key and immediately press and hold the Volume Down button.
The phone will restart but keep the Volume Down button pressed.
Once the phone has finished restarting, 'Safe mode' will be display in the lower-left corner of the screen.
You may now release the Volume Down button.
Make sure to observe the phone for 24 hours while safe mode is enabled so you'll see a difference.
Finally, if nothing else works, you must do the more drastic potential solution of factory reset. This procedure will restore the basic settings of the operating system. If the issue remains even in this default state, the problem can be due to reason number 2 or 3.
Call your carrier and let them know about the situation so proper resolution can be provided.
Problem #3: Water-damaged Galaxy Note 5 not working
I dropped my phone in the lake and it was sitting in there for at least 12 hours before I swam in and got it. I dried it out, watched some YouTube videos on how to clean out the water/white carroed.
Also, as it was falling in the lake it was on but then hit the water and started to flicker than shet off. I got it out cleaned it with 70% isopropyl alcohol. It then got my phone to turn on when I charge it with the battery in, but once I take the battery out, still charging, it keeps flickering the battery symbol. I've tried everything. I have  replaced the charging port, the power buttons, because that doesn't work either, and got a new front facing camera. The other buttons work but the power one does not. Some of the prods or metal pieces in the phone have a blackish color, not sure if that's bad or affects the phone. I just really do not want to buy a new phone I need help. — Ramey
Solution: Hi Ramey. If exposing a phone in water for a brief period is bad enough, imagine what happens when you immerse a non-water resistant electronic device in water for several hours. That will most likely lead to hardware damage 99% of the time. Water and electronics don't mix obviously. If you are really serious in having a good working phone again, consider getting a new device.
Related reading: Things to do when you have a water-damaged Android phone
Problem #4: OK Google not working after updating Galaxy Note 5 to Marshmallow | Battery drain issue on Galaxy Note 5
Updated to 6.0.1 on 7/5. After starting the phone a notification said I needed to update Google/Google+. I tapped on it. it phone went to desktop, Note gone. Looked for updates, google showed all ok. I keep phone on greyscale, most of the time, use phone when away.
1.) 3 times I have had 70-80% battery, went to use and after turning on Data or Wi-Fi, phone goes to grey window & starts shutting down, no notification. Yesterday power button  would not respond & phone was going to shutdown, boot up ,shutdown, boot up  never opening to desktop.
2.) OK GOOGLE not responding. Then microphone icon disappears when I am using with data (Intermittent ).
3.) Before update, phone showing 75% battery,  played Majong or other simple game app for 30min or so. Then the battery went down to 20% or less.
I really do need to learn more about using and habits of smart phones. This is my first smart phone. I got it 3 months ago. Have had my TAB S for 1+yrs. Tablets & phones are different creatures!
Please help me fix these issues and could you refer me to a good source on everyday using of smart phones for a sort of beginner? Thank you. — Ellen
Solution: Hi Ellen. Since these issues started appearing after you installed a Marshmallow update, make sure that you follow our suggestions given to Mic above. If the software solutions won't result to anything positive, uninstall all your third party apps or do another round of factory reset and install apps individually. You must observe how your phone behaves after installing each app so you'll be able to isolate the problem.
You can also opt to simply remove unused apps and ensure that you keep their number at a minimum. Keep in mind that the more apps you install, the more resources and longer load time it requires.
For your battery drain concern, we suggest that you visit this page we've written for Galaxy S4 and S5 users. The same principles mentioned in this article can be applied to your Galaxy Note 5. We hope they'll help you resolve the fast power loss issue you're experiencing.
---
Engage with us
If you are one of the users who encounters a problem with your device, let us know. We offer solutions for Android-related problems for free so if you have an issue with your Android device, simply fill in the short questionnaire in this link and we will try to publish our answers in the next posts. We cannot guarantee a quick response so if your issue is time sensitive, please find another way to resolve your problem. 
If you find this post helpful, please help us by spreading the word to your friends. TheDroidGuy has social network presence as well so you may want to interact with our community in our Facebook and Google+ pages.