Call-related problems on a Samsung Galaxy Note 4, while not very pervasive, can sometimes be tricky to resolve as it involves other variables outside the phone (carrier and their services). We come up with issues and solutions shared by our loyal readers below to help Android community deal with this problem.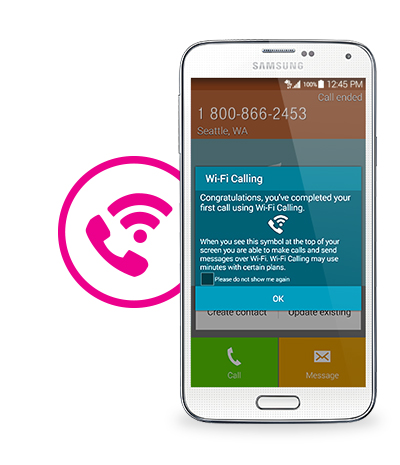 If you have your own #SamsungGalaxyNote4 call issues to share to us, make sure to use the link provided at the bottom of the page.
#GalaxyNote4callproblems
---
Problem #1: Samsung Galaxy Note 4 Direct Call problem may cause the screen to turn on and off during calls
I would say the same issue as others where it calls back the last person you just spoke with. 
Actually, I figured out what the issue is.  It's not a bug, it's actually a feature of the phone and a minor bug at the same time, depending on how quickly you put the phone down with the screen facing down on a flat surface, like a desk. 
The feature is called "Direct Call."  It can be found in Settings> Controls> Motions and Gestures> Direct Call.
It's supposed to work when the person you want to call is displayed on the screen, then you put the phone up to your ear, and viola, it will dial that person. 
Obviously, we know the phone utilizes the variety of built in sensors it has to "accurately" detect motion, position, etc. However, depending on how you set your phone down at the end of the call and/or how quickly you do so, the phone may misinterpret your real intentions. Kind of like when your phone is vertical and because of a slight move in an odd way, the screen orientation changes.
In any event, this issue hasn't been problematic for me since I turned off the Direct Call feature and it hasn't happened since.  Oh, and I also recalibrate what sensors I could.  So for those that really like the direct call feature but don't want these same issues, turn off Direct Call, then reboot the phone. Recalibrate all the sensors the end user is able to recalibrate. Then reboot and turn the feature back on.
I know some sensors reset/recalibrate themselves on reboot, I just don't know which ones. Sorry.  I'm sure you guys would know.
I can't say with 100% accuracy that these troubleshooting steps or resolutions will fix everyone's issue, as everyone's phone is different at the end of the day regardless of having the same model and OS version.
However, there is always the issue of a potential defective sensor(s) as well, but that can be hard for the average person to determine this.
I haven't looked into what apps in the Play Store are able to directly connect to the phones sensors to test/recalibrate/reset them, for a phones average user or for the ones we don't have access to.
Hopefully this helps.
Please get back  and let me know  what you think. — Kris
Solution: Hi Kris. We think you are referring to this problem from our previous post. Your Samsung Galaxy Note 4 is packed with an array of sensors to enhance user experience and convenience. These sensors include Gesture, Accelerometer, Geo-magnetic, Gyroscope, RGB ambient light, Proximity, Barometer, Hall Sensor, Finger Scanner, Ultra Violet, Heart Rate Monitor.
The Direct Call feature utilizes the proximity sensor to detect your face or ear when it is near the screen. This mechanism has two goals: to prevent the touchscreen from accidental touches by a user's cheek, and to conserve battery power by automatically turning off the phone's display. If this sensor is disabled or malfunctions for some reason, problems like the one mentioned in our earlier post may occur. The only way to determine if the proximity sensing capability of your Samsung phone is still working normally is by checking its status via the service menu. We are not aware of any third party app in Google Play Store that may allow you to check and recalibrate your Samsung Galaxy Note 4 sensors at this time so you may have to do your own little research on that if you like. We recommend that you stick to using the built-in service menu function though for convenience and effectiveness.
Just like any other hardware component, a proximity sensor can suffer from limitations and elements like dust accumulation and liquid damage. Although today's proximity sensors are highly reliable as they don't have any mechanical components and don't require any contact with the target object, they are not totally immune to problems. Some rare firmware glitch has been recorded to affect how apps interact and use the sensor although that's a completely different topic.
We appreciate your effort in sharing your insight to our community though. We're sure that anyone reading this post will find this topic educational.
Problem #2: Galaxy Note 4 opens apps on its own during calls
When on a call I have the phone to my ear and I hear the sound of screens changing.  I look at the screen and it has taken me to some other app or somewhere in the settings. — Melissa
Solution: Hi Melissa. As mentioned above, your phone may have some proximity sensing issue. Please try the suggestion of Kris to enable or disable Direct Call feature to see any difference. By default, the proximity sensor is supposed to turn off the screen during calls if it detects your ear or face near the screen. If your Galaxy Note 4 screen won't turn off during calls, consider checking the status of the proximity sensor dialing *#0*#. After the service menu appears, simply tap Sensor and verify if the value for PROXIMITY reads 0.0. If it shows any other value other than zero, that's an indication that something is causing it to turn on on its own. Dust can usually trigger the proximity sensor prematurely so please have yoiur phone checked by a qualified technician.
Problem #3: Galaxy Note 4 dropping calls and lags
I'd have to say ? pretty  since I got my Galaxy Note 4 I've been having problems with making calls,  dropped calls,  or the phone ? just not ringing when someone calls me. That happened again tonight. My husband and I were both sitting next to the phone. If I try to place a call ? it often doesn't go through, or while on a call ?suddenly I can hear them, they can't hear me, or we can't hear each other. I updated from the Note 3 and never had any issues with it.
I also have lagging problems ALL the time. I have plenty of space on the phone ? and the SD card ?. I also use the task killer so opened apps are all closed,  and have cleaned the app caches. Also tried the soft reset. I don't know if I should just replace it since I have ins.  The only reason I hadn't done anything sooner was because my husband was deathly I'll in and out of ICU for a few months. Then my daughter had an emergency and I was tied up with that. Please help.  I'm going to try a hard reset after I back up my pics,  but I don't think it's going to help. — Jane
Solution: Hi Jane. Sorry to hear about your husband and daughter's condition. We hope everything is back to normal now.
The "issues" you mentioned here are actually just symptoms of a real problem so we have to dig deeper. We are not aware of any hardware malfunction that can lead to these issues (although it can happen) so our first task is to help you find out if there's a software or firmware glitch behind all these. Below are the specific things that you must do in your Galaxy Note 4:
Restart the phone in Safe Mode
Incompatible or rogue third party apps can interfere or cause network, call, basic function problems from time to time. In order to verify that, a user can opt to boot the phone in safe mode to prevent third party apps from running. Here's how to do it:
Turn off the phone completely.
Press and hold the Power key and the Volume Down key.
When the phone starts to boot, release the Power key but continue holding the Volume Down key until the phone finished restarting.
Safe mode will be display at the lower left corner; you may release the Volume Down key now.
When in safe mode, you will still be able to uninstall apps so if you suspect that a certain application you have recently downloaded may be to blame, simply remove it.
Delete the cache partition
At times, an Android system cache, also called cache partition, may cause instability, lag, or freezing problems so it's best to keep it in good working order all the time. We recommend that you do this procedure regularly even when there are no visible problems as part of your phone maintenance.
Turn off the Galaxy Note 4 completely.
Press and hold the Volume Up and the Home keys together, then press and hold the Power key.
When the Note 4 vibrates, release both the Home and Power keys but continue holding the Volume Up key.
When the Android System Recovery shows on the screen, release the Volume Up key.
Using the Volume Down key, highlight the option 'wipe cache partition' and press the Power key to select it.
When the wiping of the cache partition is finished, highlight 'Reboot system now' and hit the Power key.
Perform a factory reset
If you suspect that the problem may be software in nature, the fastest way to fix it is to simply wipe off everything and start from scratch again. This can be done via a master or factory reset. Doing this procedure will erase everything from your phone's internal memory so make sure to create a copy of your important files like photos, videos, contacts, etc. before proceeding.
If you haven't tried this step before, here are the steps:
Turn off the Galaxy Note 4 completely.
Press and hold the Volume Up and the Home keys together, then press and hold the Power key.
When the Note 4 vibrates, release both the Home and Power keys but continue holding the Volume Up key.
When the Android System Recovery shows on the screen, release the Volume Up key.
Using the Volume Down key, highlight 'wipe data / factory reset' and press the Power key to select it.
Now highlight Yes — delete all user data using the Volume Down key and press the Power key to begin the reset.
When the master reset is complete, highlight Reboot system now and hit the Power key.
The Note 4 will restart but it will be longer than usual. When it reaches the Home screen, then begin your setup.
Call your carrier
For your calls-related issues, make sure that you ask assistance from your carrier about them. Dropped calls may be a totally different issue from carrier's side.
Send the phone for repair or ask a replacement
Now, if all these procedures don't fix the issue, you can assume that a hardware failure is the culprit. If the phone is still under warranty, make sure to grab the opportunity to have it replaced.
Problem #4: Sprint Galaxy Note 4 keeps dropping Wi-Fi calling calls
My Wi-Fi calling feature randomly disconnects. I have no issue with the Wi-Fi connection, only the Wi-Fi calling. My router has supported Wi-Fi calling on Sprint Galaxy S5 with no issues. This has been happening since the phone was brand new. I have been searching the internet to find out how to fix this to no avail. You have a great service, Thanks. — John
Solution: Hi John. If your Wi-Fi calling calls drop without any apparent causal pattern, the issue may either be Wi-Fi network- or phone-related in nature. To isolate which of these two is the cause, please follow the solutions provided for Jane (restart phone in safe mode, delete cache partition, or factory reset).
If nothing changes after doing all of them, make sure that your Wi-Fi network does not suffer from congestion. Too many devices using the same connection at once can severely affect data throughput. Keep in mind that even if the Wi-Fi signal on the phone is strong, congestion can still affect call quality and consistency.
---
Engage with us
If you are one of the users who encounters a problem with your device, let us know. We offer solutions for Android-related problems for free so if you have an issue with your Android device, simply fill in the short questionnaire in this link and we will try to publish our answers in the next posts. We cannot guarantee a quick response so if your issue is time sensitive, please find another way to resolve your problem. 
When describing your issue, please be as detailed as possible so we can easily pinpoint a relevant solution. If you can, kindly include the exact error messages you are getting to give us an idea where to start. If you have already tried some troubleshooting steps before emailing us, make sure to mention them so we can skip them in our answers.
If you find this post helpful, please help us by spreading the word to your friends. TheDroidGuy has social network presence as well so you may want to interact with our community in our Facebook and Google+ pages.