Hello Android community! Welcome to another episode of our #GalaxyNote4 troubleshooting series. We hope you'll find this post useful.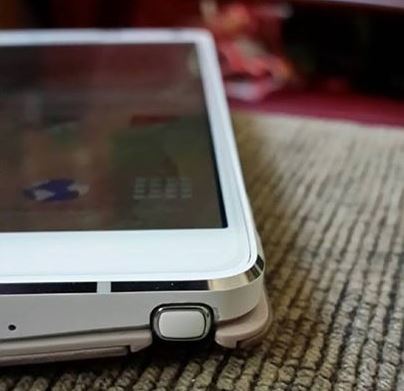 If you are looking for solutions to your own #Android issue, you can contact us by using the link provided at the bottom of this page.
When describing your issue, please be as detailed as possible so we can easily pinpoint a relevant solution. If you can, kindly include the exact error messages you are getting to give us an idea where to start. If you have already tried some troubleshooting steps before emailing us, make sure to mention them so we can skip them in our answers.
Below are specific topics we're bringing for you today:
Problem 1: Galaxy Note 4 drains battery fast, shuts down when battery reaches 45%
My device switches off when it goes below 45% and also it drains very fast to 45%…so it always needs a charger plugged to it. But once when i was talking over the phone to my surprise my phone survived till 35% battery. Normally it switches off below 45% and worst case it once died even at 65%. i use games, Facebook, Wikipedia etc. I performed a soft reset … No result…. I went to a prominent mobile dealer who checked the battery and told it was fine … and it's the hardware which is the problem. I don't know the real reason. And most of the people using Note 4 all over the world seem to have this problem. Please help us. We already spent 45K and can't afford to spend more. — Karthikeyan
Solution: Hi Karthikeyan. First off, let us be clear with one thing. Lithium-based batteries like the one in your Note 4 can't run forever. By forever we mean a few years. A two-year old Lithium-ion battery is already old in today's electronic age. If your Note 4 and battery has been around (around 2 years), it may be high time to start considering a new battery. Lithium batteries loses capacity as time goes by. It loses charge and capacity even when it's not used! The more you use it, the faster it degrades. That's why too years is considered a ripe old age for a battery like yours. Unfortunately, there's no way to reverse a battery's aging process. Your situation right now is a classic symptom of a malfunctioning battery so the most effective way to address it is by simply replacing it. Try to use an original Samsung battery as much as possible. If a new battery won't fix the problem at all, you should consider replacing the phone itself if the usual software troubleshooting like battery calibration and factory reset won't help.
To calibrate the battery, follow these steps:
Use the phone by playing games or doing tasks to hasten power discharge, until the phone turns itself off.
Turn the phone on again and let it turn itself off.
Charge the phone without turning it back on.
Wait until the battery says it fully charged to 100%
Unplug the charger and turn the phone on.
If the phone says it's not 100% anymore, turn it off, plug the charger back in and wait until 100% charge is reached.
Unplug the charger the turn the phone on again.
Use the phone until you drain the battery down to 0.
Repeat the cycle once.
To factory reset your Note 4:
Create a backup of your important files such as photos, videos, contacts etc. You can use Smart Switch for this task.
Turn off the Galaxy Note 4 completely.
Press and hold the Volume Up and the Home keys together, then press and hold the Power key.
When the Note 4 vibrates, release both the Home and Power keys but continue holding the Volume Up key.
When the Android System Recovery shows on the screen, release the Vol Up key.
Using the Volume Down key, highlight 'wipe data / factory reset' and press the Power key to select it.
Now highlight 'Yes — delete all user data' using the Vol Down key and press the Power key to begin the reset.
When the master reset is complete, highlight 'Reboot system now' and hit the Power key.
The Note 4 will restart but it will be longer than usual. When it reaches the Home screen, then begin your setup.
Any of the two procedures above should address any software-related issue. If your phone continues to lose power prematurely even after using a new battery, it's time to get a new phone.
You may ask why not send the phone for repair instead. Well, the main reason for that is there's very little chance that a technician can really repair the phone. In most instances, motherboard replacement will be suggested if you'll insists on repair. That means that you'll most likely spend a few hundred dollars on an unguaranteed repair. If money is not an issue and you're willing to take a risk, then go ahead. But then again, if money is not an issue, why not simply upgrade, right?
Problem 2: Galaxy Note 4 stuck in Samsung logo screen
In the last 2 weeks ATT has pushed 3 software updates. After each time I have had to delete programs, clear all caches, delete files, etc to even be able to read download new email. I try to save as much as possible to the SD card. Yesterday, shortly after the software update was pushed, I was deleting unnecessary photos, and the phone shut down and attempted to reboot. It will not make it past the Samsung screen. I have done a factory reset without the SIM and SD cards, with the same results. What would you suggest, at this point? I do not know what OS it is currently on, with all these updates. — Stacy
Solution: Hi Stacy. If a factory reset did not fix the issue, you should try flashing the bootloader. Although there's no guarantee that it'll work, it's the last step that you can try before you consider sending the phone in. Below are the sample steps on how to flash a bootloader. Exact steps may be slightly different for your particular phone so be sure to do some research ahead of time. The following steps are only for demonstration purposes only:
Look for the correct firmware for your phone model and download it. Make sure that you select the right one. It should be the same exact firmware that ran previously on your device. We assume that you list down the firmware version somewhere. If you did not take note of it before, there's a chance that you may pick the wrong one. As you may know now, using an incorrect firmware can cause complications so good luck with that.
Let's now say that you have identified the correct firmware. You then want to download it to your computer. The firmware file should have a bunch of files in it like AP_, BL_, CSC_, etc.
Look for the file that starts with a label BL; this should be the corresponding bootloader file for this firmware. Once you've identified the bootloader file, copy it to your computer's desktop or to any other folder that you can easily access.
Proceed with the rest of the flashing procedure using the Odin program.
In Odin, click on the BL tab and make sure to use the bootloader file you've identified earlier.
Now, make sure that the "Device Added" status and its "ID:COM box" has turned blue before hitting the START button. This will initiate the flashing of your phone's bootloader.
Restart the phone once the procedure is finished.
Problem 3: Galaxy Note 4 stuck in boot loop
Hi. I am using a Galaxy Note 4. It was working perfectly last night when I went to bed but when I woke up this morning it was on boot loop. I tried all the recommended tricks in order to get it to restart but when I press and hold the UP VOLUME+MENU BUTTON+POWER BUTTON it directly goes to "DOWNLOADING DO NOT TURN OFF TARGET" It has been juggling between the two, it does not show the option where I can reset settings. Please assist. Regards. — Aubrey
Solution: Hi Aubrey. Please see our suggestion for Stacy above. If you think you can manage to flash the bootloader and the firmware (in this order), make sure to do them. If the issue remains after flashing, there must be a much deeper reason for it. You should have the phone repaired or replaced.
Problem 4: Galaxy Note 4 loses power fast, turns off when battery is at 35%
Note 4 battery drains fast. Many times it will be at 35% and then shuts down. I have done the soft reset, didn't help. I constantly turn off apps running in the background. I have a SD card that is 19GB of 32GB full. I just purchased a new Samsung battery from Amazon and it shows to be charged to 100% then I unplug it and it shuts down in a matter of seconds. Any advice is appreciated. I love my phone. Please help. — Mjdecker
Solution: Hi Mjdecker. Sometimes, Android can get confused how it detects battery level. To ensure that the operating system reads battery level properly, there may be a need to recalibrate the battery. Please see our suggestion for Karthikeyan above.
Battery recalibration and factory reset should fix the problem. If the issue returns after doing both though, you should let a professional take a look at the phone. Better yet, you should have the phone replaced.
Problem 5: Galaxy Note 4 keeps booting back by itself
Thank you for your help. We have a Galaxy Note 4 and reviewed the solutions on your site. Our situation is similar to those where the phone turns on to the Samsung Galaxy Note 4 screen, then goes black and comes back on at the same place in a cycle. We tried the volume-power-home button and a small blue "recovery " came up in the upper left hand corner but nothing has happened to change the cycle. The phone won't shut off and just runs the battery out. We removed the SIM card and the battery but don't know what else to do to get the phone to go beyond this point. Could it be that we need a new battery? We have not damaged the current one but the phone is now 4 years old. Any help you can give us would be most appreciated. — Lewbosutton
Solution: Hi Lewbosutton. If your phone appears to reboot by itself and if you can't factory reset it via Recovery mode, the only thing that you may be able to do at your level may be try flashing the bootloader and/or the firmware. Check our suggestions for other users above.
Problem 6: Galaxy Note 4 won't stay on unless connected to charger, keeps rebooting by itself
Hi. My Samsung Galaxy Note 4 keeps cutting off. At first I thought it was the battery because it would be charging and when it's fully charged I remove the charger. A few minutes later, it would cut off with about 90% battery power. I would put it back to charge and when it's fully charged again, I remove the charger, and same thing, only this time it would be at 0%. So I bought a brand new battery thinking that would fix the issue, but it got worse. The phone would not come on and stay on unless the charger is connected. It is always rebooting when I try to turn it on.
Also, i did a factory reset, thinking it was some type of glitch, but that did not help. When I try to install an app the phone keeps restarting. There is now an error message stating that google play services needs to be updated in order for google drive to work but I'm unable to install any app as per what I mentioned before. HELP! Any assistance/advice would be greatly appreciated. Thanks! — Natalie
Solution: Hi Natalie. As what we keep saying above, if factory reset did not fix the problem, there must be an unknown hardware issue behind it. In most cases, it's a battery issue but since you're now using a new one, this must be something deep in the motherboard. For example, a malfunctioning power management IC can also lead to boot loop problem. Unfortunately, anything motherboard-related means motherboard replacement so a phone replacement is a much better choice for you. A  good working Note 4 motherboard found in eBay or other online commerce sites are sold for almost a $100. If you take into consideration the technician's fee, a repair of this kind will cost you over $200, which by the way is not always guaranteed to work.
Problem 7: Where to download stock ROM for Galaxy Note 4
Is there anywhere that you know of where I can download a 'stock' ROM for the Samsung Note 4? The phone misbehaved and increasing desperation has made things worse. First the screen went black – although I could see the logo at startup. Tried some troubleshooting but made things worse, phone wouldn't connect to a PC and the screen was still blank. Tried a custom Android 5 ROM. Screen working, keys stopped working (lights and vibration, otherwise unresponsive). Oh dear, tried Android 7. Buttons working, screen working, setup wizard stopped loop error. Troubleshooting that didn't work. So I think a nice 4.x stock ROM would be the best option. But I can't find one anywhere! It's reaching the stage where buying a replacement phone makes more sense than waste more hours trying to revive this one 🙂 — Steve
Solution: Hi Steve. If you're looking for good quality stock ROMs, we suggest that you visit SamMobile. Make sure that you enter the correct model number for your device.
Problem 8: Galaxy Note 4 won't detect SIM cards after flashing
Hi Bro. I have the problem that my Samsung Galaxy Note 4 is getting unknown SIM error. SIM is not detected in both Sim1 & Sim2. The whole thing is, firstly its firmware is down by installing another phone software input by someone. And then I go to the recovery mode and enter to 'recover cache log (where I found many data running)" and then firmware is automatically install and get back the home. At that time touch and every app (even when the camera mode is on) not moved as well (impeded). Also, both SIMs are not detected when I insert it (no SIM detected). I re-install the phone firmware according to it model number. However it is nothing good that touch impeded & SIM not detected. Please can help me, how can i fix it? — Aung Thu
Solution: Hi Aung Thu. This is the main reason why Samsung does not recommend end users to mess with the operating system of their phones. Changing a ROM is basically a modification of critical core system files and if such modification is not done properly, you may end up with a problem you're having right now. Flashing requires sophisticated software and Android knowledge so only advanced users try it. If you tried to flash your phone software, you must be aware of the risks. That said, you should be responsible in looking for a solution yourself.
In a lot of cases, solutions to flashing- or rooting-related problems are very specific and can only be fixed within the context of the ROM a user is using. We don't know what happened to your phone's software exactly so there's not much that we can do to help. Try to visit websites that support flashing or rooting and reach out to other users who may have encountered the same issue. They may be able to tell you what a specific error means and how to fix it without resorting to flashing a stock ROM.
In general, if the only different thing you did before the issue started was to flash a different ROM, then reverting to the previous working ROM  should do the trick. Try to flash the known working ROM your phone was running before you installed the problematic one. We don't provide flashing guides so make sure to look for a good one online.
Problem 9: Samsung TV screen showing pixelation when Galaxy Note 4 is connected via Screen Mirroring
Hi, I have a Samsung Galaxy Note 4 with a 5.0 update, which I use a lot to screen mirror to my Samsung smart TV. Recently, while mirroring, it constantly glitched on the TV screen but not on the phone: the audio works normally but pixelated glitching occurs. Pretty sure it's got something to do with my phone cause my dad has a Note 5 and that works perfectly. Once, can't remember what I did exactly, but I found a new player already installed on my phone which stopped the glitching but I can't seem to find what I was messing with before that fixed it. Also, Chromecast works perfectly. Thanks for any help I'm advance!! — Jmarterosyan
Solution: Hi Jmarterosyan. As much as we would like to help you, this issue is beyond us simply because we don't even know if you're right to say that it's a phone issue. You're dealing with at least 2 systems here, your TV and phone, and any of them can be at fault. Try to do a factory reset and see if that will help. If nothing will change, try to contact Samsung and see if they've heard of this problem.
Problem 10: Galaxy Note 4 screen stays black, won't turn on
I have a Samsung Galaxy Note 4 that I bought new in 2013 (I think). After having it only a couple of months, I went to pick it up from my nightstand one morning when it slipped out of my hand and fell to the floor. I would say it fell no more than 2 feet and it landed screen side up. There are no visible cracks on the screen at all but the screen is just black. I didn't get it fixed at that time. I simply purchased a used iPhone because I could do that a heck of a lot cheaper than what I was quoted to get the Galaxy repaired. I was quoted a cost of almost $300 to get the Galaxy fixed. I felt like I was basically being ripped off but I live in a very rural area and there is only once place to get it fixed. Is it just a screen issue or did it likely break something on the inside of the phone? If it just needs a new screen, is that something that is expensive to replace? Would it be too difficult to replace myself? — Donna
Solution: Hi Donna. To know if it's just a screen issue, you should plug the phone in (charge it) and see if it can show signs that it's working. If it vibrates, makes sounds like when receiving a notification, or when the charging LED is lit, a screen replacement may bring it back. If it doesn't show any of the mentioned signs above, there may be a motherboard damage somewhere.
If you think it's just a screen issue, you should be able to replace the screen yourself by following a good guide. Our blog does not provide DIY (do-it-yourself) guides but iFixit website should be a good place to start looking.
Keep in mind that hardware repair like screen replacement requires some level of basic electronic knowledge and tools so make sure to study everything. If you think you can replace the damaged component, you also need to purchase the exact same component somewhere, most probably online.
Problem 11: Galaxy Note 4 fast charging stopped working after an update
My Samsung Note 4 recently quit fast charging. I have 3 fast chargers, all purchased from Samsung. NONE of the three will fast charge my phone as of this past Monday. Battery drain is no far too fast and the biggest draw on the battery is no longer the screen, it is Bluetooth. It was last updated about 5 weeks ago on May 31, 2017 to N910VVRS2CQE1. Do you have any idea what could have happened or how I can get this fixed?
By the way, below on the "Android Version" I am not sure which one it is running, I just filled in one so I could submit this form. Thanks. —  Scooter
Solution: Hi Scooter. In majority of cases wherein fast charging stopped working, the most common reason is a malfunctioning charging port. If your phone was well taken care of and the only different thing done to it was an update installation, then reverting to the older Android version may fix the issue. Since you can't just switch to an older Android version, you'll have to do it manually via flashing. Kindly use Google and find a flashing guide for your phone. Be sure to use the previous firmware version when flashing.
---