Power issues are very common with the #Samsung #Galaxy S6 Edge Plus (#S6EdgePlus) and we actually did receive a ton of emails from our readers who were complaining about their devices not turning on or charge.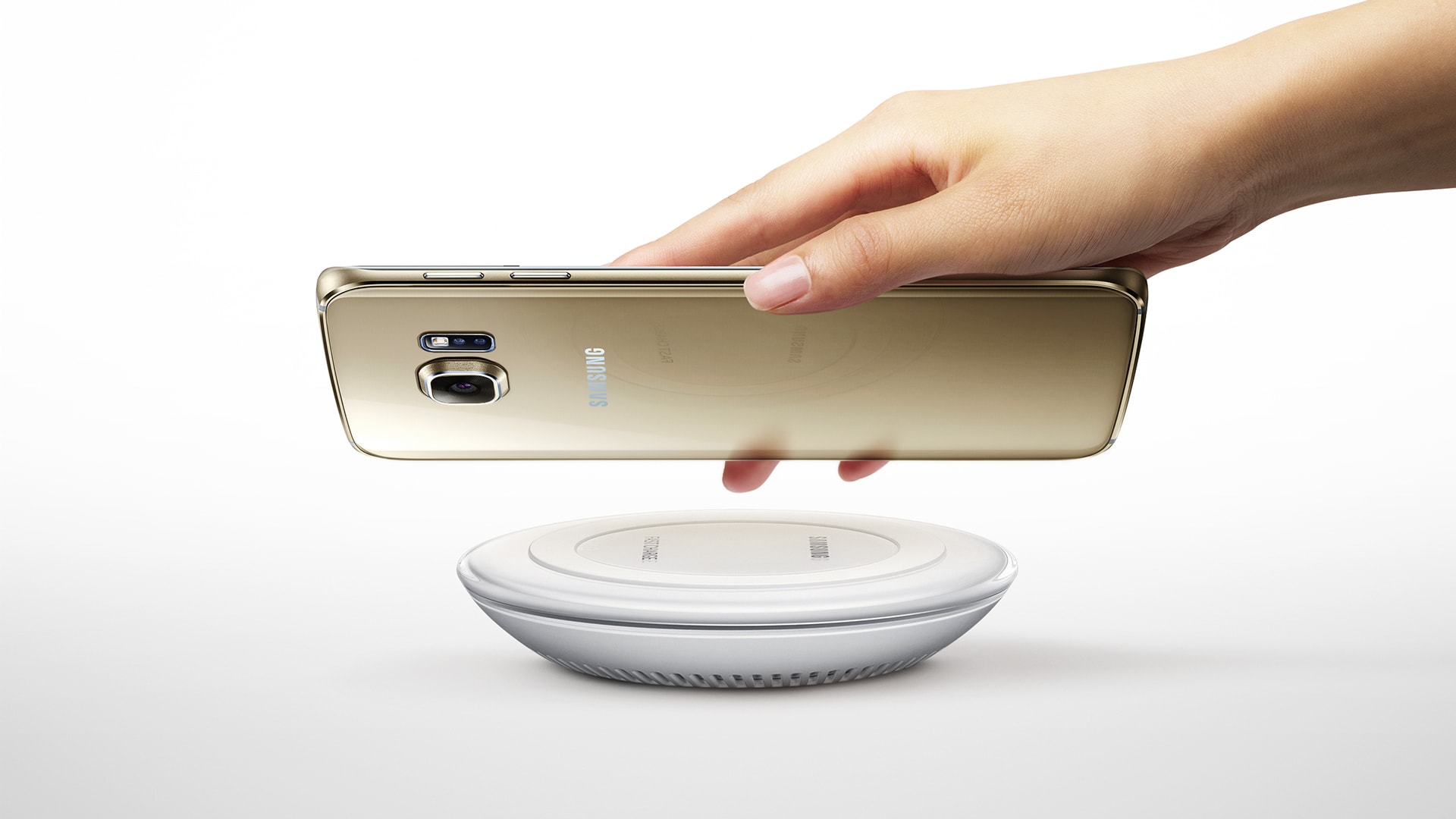 We've already answered or provided to solutions to many of our readers' complaints but there are still messages that come in reporting the same issues. We are obliged to help our readers fix their devices and so here we are again.
Continue reading to understand the problem we cited here and to learn how to deal with them. Some issues here don't need long answers especially those that suggest of hardware problems. When it comes to these things, we can only do so far and most of the time we need help from a technician.
To our readers who have other issues, make sure you visit our troubleshooting page. Browse through it and find issues that are the same or related to yours and use the solutions we provided. You may also contact us by completing our questionnaire here. Make sure you provided us with details so we can provide more accurate solutions.
Galaxy S6 Edge Plus slow charging issue plus other problems
Problem: My phone takes forever to charge. I am using my fast charge plug. I'm at 7% and says it will take 5 hrs and 11 mins for a full charge. I have changed cords, cleared caches, etc and nothing works.
Many times when I plug my phone to charge, I get a notification that it's being used for transferring media files. So I have to change to charging.
I installed a secondary keyboard TOUCHPAL, and often I get notification that I need to set up input method for keyboard, then I go there and change. HELP ME PLEASE!
Answer: That's a lot of issues for an expensive premium phone but let's try to deal with them one by one.
As to the slow charging problem, we need to find out if your apps have something to do with it first, so you need to boot your phone in safe mode:
Press and hold the Volume Down and Power keys for 20 to 30 seconds.

Once you see the Samsung logo, release the Power key immediately but continue pressing the Volume Down key.

Your phone should continue booting up and you will be prompted to unlock your phone as usual.

You will know if the phone successfully booted in safe mode if the text "Safe mode" is displayed at the lower-left corner of the screen.
Booting in safe mode will put your phone in diagnostic mode wherein only pre-installed apps and services are running. While in this state, try to check if your phone charges at a normal, or even quicker, pace because if so, then you might have a lot of apps running in the background using up the battery. In this case, you just need to close them all while charging or uninstall those you don't need anymore.
However, if the phone doesn't charge normally in safe mode, then there's a chance it's an issue with the charger itself. You should try connecting your phone to a computer and see if it charges and if still not, then the problem might be in the hardware or the battery. The problem is the Galaxy S6 Edge Plus doesn't have a user-replaceable battery. Therefore, you need a technician to check what the problem is but you still need to rule out the possibility that it's not just a firmware issue. So, backup your data and files and do the master reset:
Turn off your Samsung Galaxy S6 Edge.

Press and hold the Volume Up, Home and Power keys together.

When the device powers on and displays 'Power on logo', release all keys and the Android icon will appear on the screen.

Wait until the Android Recovery Screen appears after about 30 seconds.

Using the Volume Down key, highlight the option, 'wipe data/factory reset' and press the Power key to select it.

Press the Vol Down button again until the option 'Yes — delete all user data' is highlighted and then press the Power key to select it.

After the reset is complete, highlight 'Reboot system now' and hit the Power key to restart the phone.
This doesn't only rule out the possibility that the problem is with the firmware but also deletes all your personal information.
As to the notification that keeps popping up, try to check if there is a bent pin in the phone's USB port. If there is, try to use tweezers to straighten it out because that might be the reason why the notification keeps popping up. Also, try to check for dirt or water residue inside the port. A blast of compressed air is necessary.
Lastly, the keyboard issue, you just have to set a default keyboard and that should fix the issue.
I hope I have answered your questions.
Galaxy S6 Edge Plus not charging with its own charger
Problem: Long story short… I left my Samsung Galaxy S6 out overnight.  I wake up this morning and it was at 6% battery, ok no problem, I just plug it into the USB charger.  I check it about an hour later and it didn't charge at all.  Through trial and error this is what is going on:
– My phone will not charge with the USB cords via the wall outlet or PC.  I used two different chargers and nothing happend.  I also changed wall outlets and it still wouldn't charge.  I used my wife's Galaxy S7 and it charged just fine as did a Samsung tablet.
– My phone is charging on a wireless charger, just fine.  It's not fast charging, but it is very slowly charging though.
– I did turn the phone off and booted it in safe mode and attempted to charge it with the USB cords, but still nothing.
Answer: So, basically, your phone charges using the S7's charger. I think the real problem is with the charger and since you've already done the basic troubleshooting to no avail, then it's time to buy a new charger.
Galaxy S6 Edge Plus stuck on boot up screen after flashing a firmware
Problem: After flashing DN5 rom (ditto note 5), booting is stuck on the 1st screen, where it says Samsung Galaxy S6 Edge Plus, also custom binary FRP locked..Im unable to flash firmware as phone will not connect to PC, "unrecognised device" error. Cannot boot into recovery twrp, but will boot in download mode, but again won't connect pc by usb…i've also gone as far as taking the back off and disconnecting all the connectors and leaving it, hoping it may reset, all back together, no change, still stuck on screen…the phone has been like this for 2 weeks now, any help would be such a lifesaver, oh also i've taken it to a private repair shop as i've no warranty, the shop couldn't flash it either…please please let there be a solution guys?  Also does the phone charge up from PC when plugged in on download mode?
Answer: First off, yes the phone may charge if connected to PC even if it's Download mode. Second, try to download and install Smart Switch on your computer just to make sure it's not a driver issue.  
Basically, the phone is soft-bricked and the only thing that could save it is by flashing the stock firmware or the previous one that works. You haven't mentioned how Odin sees the device so try to launch Odin first and boot in Download mode before connecting the device to your computer. If it fails to recognize it still, then you really need to find a technician who flash a working firmware on it. It's not gonna be an easy job as the phone was totally messed up.
Galaxy S6 Edge Plus didn't charge but showed charging signs
Problem: When i plugged in my phone around 6 hours ago i later found out that it did not charge. when holding down the power button only the battery symbol with the lightning bolt would pop up, but no percentage or any words. it said 1% one time i tried to turn it on but, every other time only the battery symbol.
Answer: Just make sure you're using the original charger and then turn off your phone and see if it charges when plugged in. If it still doesn't charge even when powered down, try connecting it to your computer and see if it charges slowly. If still not, then you really have to get it checked by a technician. I don't know if the phone suffered physical or liquid damage but the tech will find out.
Galaxy S6 Edge Plus stuck during boot up
Problem: After a Hard factory Reset after having issues with the 6.0 upgrade the smartphone reboots connects to wifi I give google services permission and stops at "Preparing Device for first time Use, this may take 3 to 4 minutes." It reboots again and does the same thing. I have wiped the cache and factory reset many times and get the same result.
Answer: Then it's a firmware issue. I suggest flashing the stock firmware manually using Odin via a computer. It's a risky procedure not to mention moderately complicated. So, if you're not comfortable doing it yourself, I suggest bringing the phone to a technician immediately.
Galaxy S6 Edge Plus won't charge
Problem: Phone will not charge. A green light flashes but remains at zero, i'm using other people's chargers thinking there's something wrong with my charger. Also charged the phone while at 13% percent and when i checked it, it was at 0%. I don't know what to do, i read about resetting and rebooting but i can't even get the logo to come up. Please help, i just got the phone in November and no longer have the warranty info and i'm not on a plan, i'm on a month to month plan.
Answer: Are those charges you used for Galaxy S6 Edge Plus or not? What happens if you connect your phone to a computer? Besides, if the phone has a drained battery and if you plug in charger, it should be a red light that will show, not green. Basically, there's an issue here and I really want to know if the phone somehow suffered liquid or physical damage.  I suggest you bring it to a shop and let the tech do some tests but try to see how the phone reacts if you do the forced reboot procedure; press and hold the Volume down button and Power key together for 15 seconds. If the phone reboots, then it should charge, if still not, then the phone needs professional help.
Galaxy S6 Edge Plus won't charge nor turn on
Problem: I went to bed last night and had around 6% battery left, so I plugged in my charger and went to sleep. I woke up this morning and my screen is black, wont charge, no charge icon, no LED lights, nothing! So I was wondering if you guys had any idea what could be wrong, I think my battery is dead. Thanks!
Answer: System crash. As a result, the phone won't charge, turn on nor respond. The solution is to press and hold the Volume Down and Power keys together for 15 seconds and the phone should reboot. If it still won't charge, plug the phone in and do the same thing; make sure you press and hold the Volume Down button first before the Power key.
Galaxy S6 Edge Plus charges for a short time then start
Problem: My phone is constantly phantom charging. Every few mins and icon pops up saying something but I can't read it it. It pops up the. Disappears within a second. Next to my home screen button a little 'bubble' comes up as if my charger is connected but it's not.  I tried a hard reset in safe mode. Didn't work. Also took a small Bobby pin to clean the charging USB port in my phone still doesn't work. A year Ideas?
Answer: It seems like a loose connection. Plug the phone in and try to hold it at certain angles to see if you can make it to charge, if not, then try connecting it to the computer. It must be detected and charge but if not, then there's a problem inside and only a technician can do something about it.
CONNECT WITH US
We are always open to your problems, questions and suggestions, so feel free to contact us by filling up this form. This is a free service we offer and we won't charge you a penny for it. But please note that we receive hundreds of emails every day and it's impossible for us to respond to every single one of them. But rest assured we read every message we receive. For those whom we've helped, please spread the word by sharing our posts to your friends or by simply liking our Facebook and Google+ page or follow us on Twitter.