How to fix your Samsung Galaxy S6 that won't turn on after the firmware update [Troubleshooting Guide]
Read and understand why a high-end smartphone like the #Samsung Galaxy S6 (#GalaxyS6) suddenly turned off and won't turn back on after an update. Also learn how to troubleshoot your device when this issue occurs.
What to do when your Galaxy S6 won't turn on
Steps to troubleshoot your Galaxy S6:
Press and hold the Volume Down and Power keys together for 15 seconds
Charge your phone and do the first step
Attempt to boot it up in Safe Mode
Attempt to boot up in Recovery Mode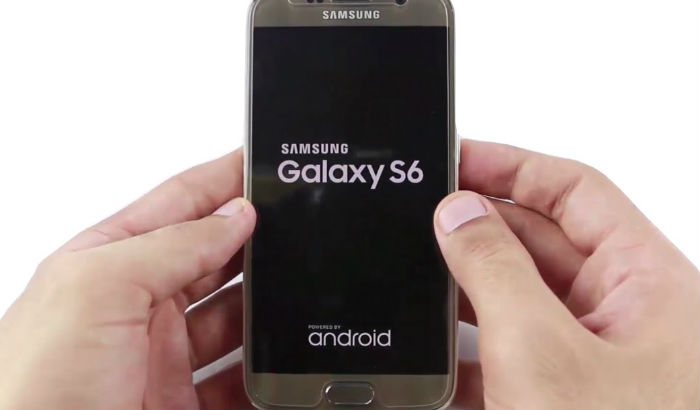 Firmware updates are important but some owners wish they wouldn't come especially if their device is working properly prior to the update.
This is due to the fact that updates may cause devices not to work normally once installed. We have received quite a lot of complaints from our readers who encountered issues after updating their devices.
In this post, I will tackle an issue with the Samsung Galaxy S6 that reportedly refuses to turn on after it has been updated. Not being able to power on is one of the most common issues many Android users encountered.
So, if you are one of the owners of this device who recently updated the firmware and are currently bugged by this problem, read on to know more about it and learn how to troubleshoot the phone.
But before we jump right into our troubleshooting, if you have other issues with your device, make sure you drop by our Galaxy S6 troubleshooting page for we have already addressed hundreds of problems since we started supporting it.
Try to find issues that are similar with yours and use the solutions we suggested. If they don't work for you or if you need further assistance, drop us a message anytime and we'll help you find a solution. Just fill up this form and hit submit.
The purpose of this troubleshooting is for us to find out what the problem is all about, what caused it and how to fix it. We have to use a deductive troubleshooting procedure to be able to pinpoint what went wrong with your phone. Go through the steps below to begin…
Step 1: Press and hold the Volume Down and Power keys together for 15 seconds
This is what you call soft reset or forced reboot. This rules out the possibility that the problem is due to the system crash that left the phone frozen or unresponsive. This is equivalent to the infamous battery pull procedure that many of us who owned devices with removable batteries know. While we're not removing the battery by doing this procedure, the phone will do the simulate battery disconnect and assuming the problem is as minor as that and if it still has enough battery left, it should reboot normally. At this point, the problem may have already been solved.
However, if the phone won't respond to it, try to do it one more time and make sure you're doing it right. If it still won't power on, then it's time you moved on to the next step.
Step 2: Charge your phone and do the first step
We have to make sure the phone has enough charge to power up its hardware but more than that, we are also trying to probe if the device actually charges. Normally, the phone will display the charging icon on the screen when it detects that electric current is flowing through its circuits and the LED indicator will be lit up. Even if only one of these signs show, that's good; it means that your phone is actually charging. In this case, try to do the forced reboot procedure again to see if you can bring your phone to power up this time.
However, if the device doesn't charge nor display the charging signs, leave it plugged in for 10 minutes but make sure it's not heating up. It's normal for the phone to warm up a little bit while charging but if it heats up, then unplug the charger and at this point, bring your phone to a shop and have a tech take a look at it.
On the other hand, if the device charges fine but still won't turn on, move on to the next step.
Step 3: Attempt to boot it up in Safe Mode
Attempting to boot your phone in safe mode means running your device in diagnostic state, which disables all third-party apps. It's possible that one or some of your apps is causing the problem. We have to rule this possibility out especially if the phone is charging fine. Here's how you boot your phone in safe mode…
Press and hold the Volume Down and Power keys for 20 to 30 seconds.
Once you see the Samsung logo, release the Power key immediately but continue pressing the Volume Down key.
Your phone should continue booting up and you will be prompted to unlock your phone as usual.
You will know if the phone successfully booted in safe mode if the text "Safe mode" is displayed at the lower-left corner of the screen.
If your phone has booted up in this mode successfully, it means your downloaded apps have something to do with the problem. Try to remember if you have installed new apps prior to the problem because if you have, then try to clear the cache and data of those apps or simply uninstall them to see if that fixes the problem. Clearing the cache and data will reset each app and uninstalling them will get rid of its data and other services they use.
Here's how you clear app cache and data…
From any Home screen, tap Apps.
Tap Settings.
Scroll to 'APPLICATIONS,' then tap Application manager.
Swipe right to the ALL screen.
Scroll to and the suspected.
Tap Clear cache.
Tap Clear data button, then OK.
After clearing the cache and data of suspected apps, try to reboot your phone normally and if the device still won't boot up, then boot it back in safe mode, backup your files and data and reset it.
From the Home screen, tap the Apps icon.
Find and tap the Settings icon.
Under the 'Personal' section, find and tap Backup and reset.
Tap Factory data reset.
Touch Reset device to proceed with the reset.
Depending on the security lock you used, enter the PIN or password.
Tap Continue.
Touch Delete all to confirm your action.
Step 4: Attempt to boot up in Recovery Mode
If the phone failed to boot up in safe mode, then try booting up in Recovery Mode. All the components will be powered up but the Android interface won't be loaded. Therefore, if the problem is with the firmware, there's a big chance it will boot up in recovery and if successful, try to wipe the cache partition. Here's how…
Turn off the device.
Press and hold the following three buttons at the same time: Volume Up key, Home key, and Power key.
When the phone vibrates, release the Power key but continue to press and hold the Volume Up key and the Home key.
When the Android System Recovery screen appears, release the Volume Up and Home keys.
Press the Volume Down key to highlight 'wipe cache partition.'
Press the Power key to select.
When the wipe cache partition is complete, 'Reboot system now' is highlighted.
Press the Power key to restart the device.
Assuming the phone successfully booted up in recovery mode but the wiping of the cache partition didn't fix the problem, then try to master reset your device.
Turn off your Samsung Galaxy S6 Edge.
Press and hold the Volume Up, Home and Power keys together on your Samsung Galaxy S6 Edge.
When the device powers on and displays 'Power on logo', release all keys and the Android icon will appear on the screen.
Wait until the Android Recovery Screen appears after about 30 seconds.
Using the Volume Down key, highlight the option, 'wipe data/factory reset' and press the Power key to select it.
Press the Vol Down button again until the option 'Yes — delete all user data' is highlighted and then press the Power key to select it.
After the reset is complete, highlight 'Reboot system now' and hit the Power key to restart the phone.
If all these procedures failed, then it's time you sent the phone to a shop so that the tech can take a look at it.
CONNECT WITH US
We are always open to your problems, questions and suggestions, so feel free to contact us by filling up this form. We support every Android device available and we are serious in what we do. This is a free service we offer and we won't charge you a penny for it. But please note that we receive hundreds of emails every day and it's impossible for us to respond to every single one of them. But rest assured we read every message we receive. For those whom we've helped, please spread the word by sharing our posts to your friends or by simply liking our Facebook and Google+ page or follow us on Twitter.