Display issues such as screen flickering, black and blank display may occur to a device due to a damage component, particularly with the ones attached to the LCD screen. These problems often arise when the device was hardly dropped and exposed to water. However, other scenarios of screen problems are also linked to a software glitch or corrupt applications.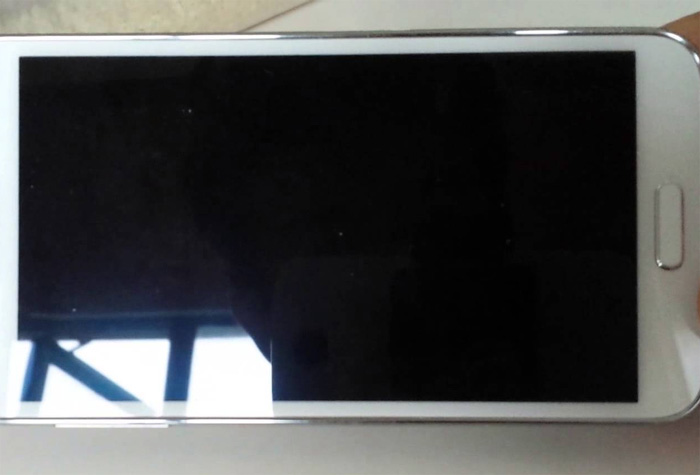 In this post, I've addressed three issues concerning the Samsung Galaxy S5 (#Samsung #GalaxyS5) display, including screen flickering, black screen, and screen rotation that is not working. Aside from the given solutions I have provided for each problem, I've also included other widely used workarounds to deal with the screen issues arising on Samsung's GS 5 handset. Here's the list of the problems:
If you happen to encounter any of the problems below, feel free to use this content as your troubleshooting reference. Or you can also reach our Android support team for further assistance by completing this form.
Moreover, feel free to visit our troubleshooting page if you have other problems as we already addressed hundreds of issues before. Find ones that are related to what you have and use the solutions we provided.
---
Galaxy S5 screen randomly turns black/no display
Problem: The screen on my phone just randomly goes black but the phone is still operating- I can still hear it working. This often seems to happen most if there's just a tiny bit of pressure to the back of the phone, even with a thick case on. Rarely, I can hit the power button a few times & it'll come back on but normally I have to remove the battery for a few seconds & reboot. This is EXTREMELY frustrating as it happens at least every other day. This has been happening for at least 3 months. No recently added apps. My life is on my phone & don't want to lose anything on it. Please help me!
Solution: Display issues like when the screen completely goes black can usually be remedied by performing a soft reset or removing the battery for a few seconds, placing it back, and then turn the phone back on. Although I understand that you've already done the same but to no avail.
If by any chance you can access your device, try to disable Dark Screen mode on your Galaxy S5. Because if this feature is enabled, there's a likelihood that it's causing the problem as it keeps the screen turned off at all times for privacy purposes. This feature can be turned on or off by double-pressing the Power key. Alternatively, you can navigate to Settings-> Accessibility-> Vision-> and then toggle the Dark screen switch to disable it.
Lastly, if you are using an SD card, then try to unmount and remove the SD card from your GS5 and then restart it. As for your last resort, you might have to consider performing a factory or hard reset without placing the SD card back in.
Galaxy S5 screen suddenly flickers with lines all over and a yellow tint
Problem: Screen suddenly flickers and has lines all over and a yellow tint. It also flashes yellow when unlocking and locking the phone and when unlocking the phone the screen remains black with a yellowish orange ring around the edges. I have turned off my phone and restarted it. I've also removed and replaced the battery and did the same on the SD card, and have done a factory reset. But it is still doing it.
Solution: Since you've already done every possible method applicable on the firmware-side, I therefore suggest you should seek professional help this time. There is a big possibility that the issue right now could be on the LCD. The screen may show some yellow flashes or all sorts of wonky colors especially if the chip is not properly seated. To fix this problem, you would need take your Galaxy S5 to an authorized Samsung service center and have a technician check it for you. If your phone is new and still under warranty, then you may try to ask for a replacement unit instead. Should you wish to try other available workarounds for screen flickering problem, you can refer to the general procedures I've outlined below this page.
Galaxy S5 screen rotation, gyro or accelerometer not working
Problem: My screen will no longer rotate. The gyro or accelerometer is not working because the bubbles on my level program don't move. I have tried all of the suggestions I can find (short or a factory reset) and none work. I haven't done the hard reset because I've seen reports that haven't worked for others. This seems to be a problem primarily with Verizon customers. Suggestions are welcome!
Solution: The problem on the Galaxy S5 screen that won't rotate has affected several owners of the device for quite some time now. I suggest you should try to disable auto-rotate, reboot your device, and then enable auto-rotate again. If that doesn't work, then you may consider giving a shot on a factory or hard reset. I understand that this would be time-consuming but if you are really keen on fixing the problem by yourself, then you might as well be willing to try any means possible. Just be sure to back up significant contents including personal information stored on your phone as they will be lost in the process.
Otherwise, you may proceed with calibrating your phone's gyroscope. Some S5 owners who have encountered screen rotation problem thought it's the gyroscope that's stuck. And when they tried to pivot or twist the phone in the air, tilt it over and around in a figure 8 pattern, the problem is fixed. It turned out that pivoting the device in a figure 8 pattern will reset the gyro and that rectifies the glitch.
General Workarounds to deal with screen problems on the Galaxy S5
Each of the aforementioned problems is addressed only with specific solutions. If the recommended solution has failed to fix the problem, you can try any of the following procedures. These are widely used methods shared by many Android phone (including GS5) owners who have experienced screen problems on their respective devices.
Adjust Display Brightness. If the screen flickers on low backlight, you can try to increase the brightness level.
Try to remove any protective case. This sometimes helps if screen rotation won't work.
Toggle Auto-rotation feature on or off. Navigate to Settings-> Display-> Auto–Rotation.
Boot into safe mode. In scenarios where screen problems are triggered by a faulty application, running the device into Safe mode can help you diagnose the problem. If the problem is gone with safe mode activated, then you may consider disabling or uninstalling recently installed apps, which you suspect causing trouble.
If the screen problem starts after performing a software update on your Galaxy S5, you can try the following workarounds:
Disable Automatic Brightness
Swipe your finger from the top of the screen to open the Notification Panel.
The display brightness bar is shown below the Quick Panel shortcuts.
Tap Auto to turn off Automatic brightness.
Access hidden settings menu on the Galaxy S5 and test touchscreen and sensors.
Another suggestion we got from pertinent forum threads that tackle screen or display issues with the Galaxy S5, is by testing the phone sensor and make certain the touch screen is working properly through the hidden service menu on the GS5.
Here's how to get there:
Open the Phone app and open the dial pad.
Enter *#0*# on the dial pad with no space in between characters.
A new screen containing different buttons will appear. Simply tap the appropriate button to press.
To test the accuracy of the touchscreen, tap Touch.
To check for dead pixels on your phone display, tap RGB Test.
To test the sensor, including accelerometer and gyroscope, tap Sensor.
To exit the Service Menu, tap on the Back
Just follow the onscreen prompts to complete each testing process. If the test results show something bad, then take appropriate action.
Master Reset
If this doesn't fix the problem, I suggest you backup your data and perform a full hard reset to rule out the possibility that it's just a firmware issue.
Power off the device.
Press and hold the Volume Up key, Home key, and Power key simultaneously.
When the phone vibrates, release the Power key but keep pressing and holding the Volume Up key and the Home
When the Android System Recovery screen appears, release the Volume Up and Home
Press the Volume down key several times key to highlight 'wipe data / factory reset.'
Press Power button to select the option.
Press the Volume down key until 'Yes — delete all user data' is highlighted.
Press Power button to select and begin the master reset.
When the master reset is complete, you should see the 'Reboot system now' option is highlighted.
Press the Power key to restart the device.
Connect with us
For further inquiries, problems, and relevant concerns about your Samsung Galaxy S5 or other Android devices, please visit our Troubleshooting Page and select your device from the list. This page is populated with various issues on specific devices along with our suggested solutions, workarounds, and recommendations. If you wish to seek advice or troubleshooting assistance from TheDroidGuy Support team, just fill up and submit the form found in our troubleshooting page. Be sure to indicate all important details and provide us with more significant information about the issue you have with your device. Doing so will help us better understand and diagnose the existing problem, thus allowing us to come up with the best possible solutions and/or recommendations.