#Facebook app stopped updating its feed on the #Samsung Galaxy S6 (#GalaxyS6) after the #Marshmallow update.
Galaxy S6 keeps on saving icons and thumbnails of all apps installed on it.
Phone has a difficulty updating apps from the Play Store after an update.
Facebook app cannot connect to its servers; works a while but disconnects after a few moments. The same thing happens to the Messenger.
Galaxy S6 cannot re-download YouTube app; it shows Google Play Store error 495.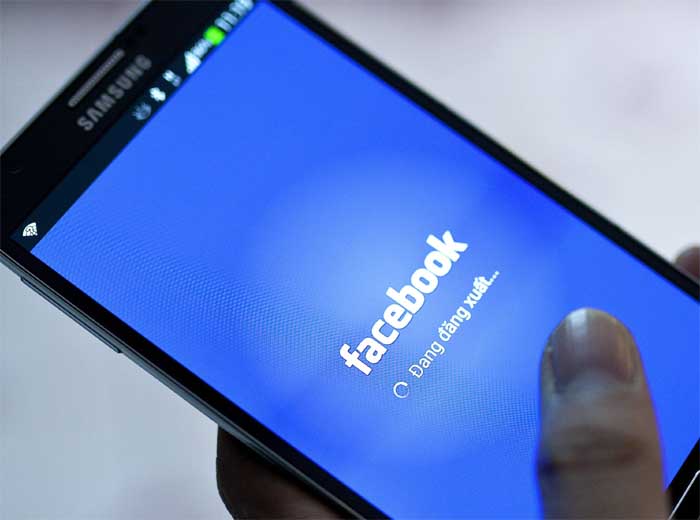 Facebook's official app is among the applications that seem to have trouble pulling updates after the Marshmallow update for the Samsung Galaxy S6. I included a couple of problems below that best describe the issue.
Read on to learn more about these problems and how to deal with them in case you'll encounter one in the future. If you already contacted us regarding an related issue, then try to see if your concern is among the ones I cited.
You may also visit our troubleshooting page if you have a different problem and use the solutions we provided. If they don't work or if you need further assistance, contact us by completing this form. Make sure to provide us with sufficient information so we can help you better.
Q: "Facebook feed isn't updating since the update. Only when you close the app and re-open, still then it take a few tries. My emails are not syncing since the update. Only when you close the app and re-open but previously you could just pull down and it would sync."
A: If you haven't changed any settings after the update and these problems occurred, then it must have been the system cache that got corrupted. Delete the cache to force the new system to create new ones. Follow these steps…
Turn off the device.
Press and hold the following three buttons at the same time: Volume Up key, Home key, and Power key.
When the phone vibrates, release the Power key but continue to press and hold the Volume Up key and the Home key.
When the Android System Recovery screen appears, release the Volume Up and Home keys.
Press the Volume Down key to highlight 'wipe cache partition.'
Press the Power key to select.
When the wipe cache partition is complete, 'Reboot system now' is highlighted.
Press the Power key to restart the device.
Q: "Somehow icons and graphics from apps are getting saved to my phone. I have a photo I can show you if you email me. Literally hundreds of icons, graphics, and small videos are hidden in my phone. Every time I backup photos from my phone to my computer, at least a hundred app related images transfer over, mostly from Podcast Addict. However, the images are not visible in my gallery, they only show up when I sync. I'm not sure what is happening, but I believe it is causing my phone to become overloaded and crash. My apps will not stay open. I will disclose that I did drop my phone in water for a few seconds a few months ago and I did the rice trick, but this was happening prior to that. Would you be able to take a look into why this would be happening? It's extremely obnoxious and I'm worried I have a bug in my computer. Thanks!"
A: I think liquid damage has nothing to do with it although we really can't pinpoint the cause why this is happening. I don't know how many apps are doing this and where they're saving their thumbnails but if only you can locate the folder, you can easily delete those thumbnails. Every app does save caches on your phone's storage including thumbnails. In fact, even advertisements do that. There's nothing much to it and I don't think thumbnails could do more harm to your phone but then even thumbnails uses up storage. So, find them and delete all of them.
Q: "I want to update my apps through the Google Play Store, but do it on WiFi.  For some reason, the apps won't update and I get an error that it could not update the app.  It does not matter which app.  However, I can update apps over the network. I have rebooted my phone and tried to update one of the apps on WiFi and it still would not allow updating."
A: Verify if you can connect to the internet over Wi-Fi. Try browsing some websites or download apps from the Play Store. I understand you can't update but you never mentioned about not being able to download and install apps. If you can neither browse nor download apps, then the problem isn't with your phone but with your Wi-Fi connection.
However, if you've verified your phone has an active internet connection and this problem occurs, then it's time you did the master reset but make sure you backed up all your data before following the steps below:
Turn off your Samsung Galaxy S6.
Press and hold the Volume Up, Home and Power keys together.
When the device powers on and displays 'Power on logo', release all keys and the Android icon will appear on the screen.
Wait until the Android Recovery Screen appears after about 30 seconds.
Using the Volume Down key, highlight the option, 'wipe data/factory reset' and press the Power key to select it.
Press the Vol Down button again until the option 'Yes — delete all user data' is highlighted and then press the Power key to select it.
After the reset is complete, highlight 'Reboot system now' and hit the Power key to restart the phone.
Q: "Facebook keeps saying cannot connect right now, but when i close apps and restart, facebook works for a while then does the same thing. News feeds do not update. Messenger also states it is connecting then works, but then starts connecting again, when there is plenty of service from wifi and mobile data. I then close the app and restart and it works, temporarily."
A: It's difficult for us to determine what the problem with your phone is and considering you didn't provide us with sufficient information, we even can't assume the issue here. Just backup your data and do the factory reset and see if that works.
Q: "The only issue I am having is with my YouTube app. It will not play videos in the app, only on the Web browser. It always says "connection to server lost, tap to retry," so I tried restarting my device, which didn't work. I found online that your proxy settings should be on none, which mine are, but I changed them and then changed them back to make sure. As my last attempt to fix it, I uninstalled youtube, and now it will not reinstall. It gives me the error code 495 when I try to re-download it."
A: This problem has been happening to a lot of users recently and the good thing about common problems is that some already found solutions or workarounds. So, for this, try removing your Google account first, reboot your phone and set it up again. After that, try downloading or updating your apps. If the problem still persists, try the following:
From any Home screen, tap Apps.
Tap Settings.
Scroll to 'APPLICATIONS,' then tap Application manager.
Swipe right to the ALL screen.
Scroll to and tap Google Play Store.
Tap Clear cache.
Tap Clear data, then OK.
This should do it.
Connect with us
We are always open to your problems, questions and suggestions, so feel free to contact us by filling up this form. This is a free service we offer and we won't charge you a penny for it. But please note that we receive hundreds of emails every day and it's impossible for us to respond to every single one of them. But rest assured we read every message we receive. For those whom we've helped, please spread the word by sharing our posts to your friends or by simply liking our Facebook and Google+ page or follow us on Twitter.