This post shows how to factory reset Samsung Galaxy M62. Read on if you need help wiping all data and restoring factory default settings on the Galaxy M62 via settings menu.
Samsung Factory Reset
A factory reset works by wiping all data from the internal storage including downloaded apps, custom settings, saved contacts, photos, videos and other contents. As a result, factory defaults are restored.
Performing this reset is usually recommended when fixing complex system errors including those that are attributed to data corruption, post-update bugs, malware and erratic apps. This reset can also be carried out when freeing up storage space.
In smartphones, a factory reset can be carried out in two ways and that's via settings menu and via Android recovery. The latter is usually done to factory reset a stuck or unresponsive device.
Depicted in this quick walkthrough is the former method, which is a factory reset through the settings menu. And here's how it's done on the Galaxy M62 smartphone.
Easy Steps to Factory Reset Galaxy M62
To prevent losing any important files, be sure to back them up to your cloud account or other backup storage beforehand. Also ensure that your phone is sufficiently charged. At least 50 percent of battery life is required to make sure that the entire reset is completed. An unfinished reset may result in some fatal system errors that could make the phone erratic or dysfunctional.
1. Once you've got everything ready, access the main settings by tapping on the Settings icon from the Home screen or Apps viewer. Just look for the gear-like icon and then tap on it to launch the settings app.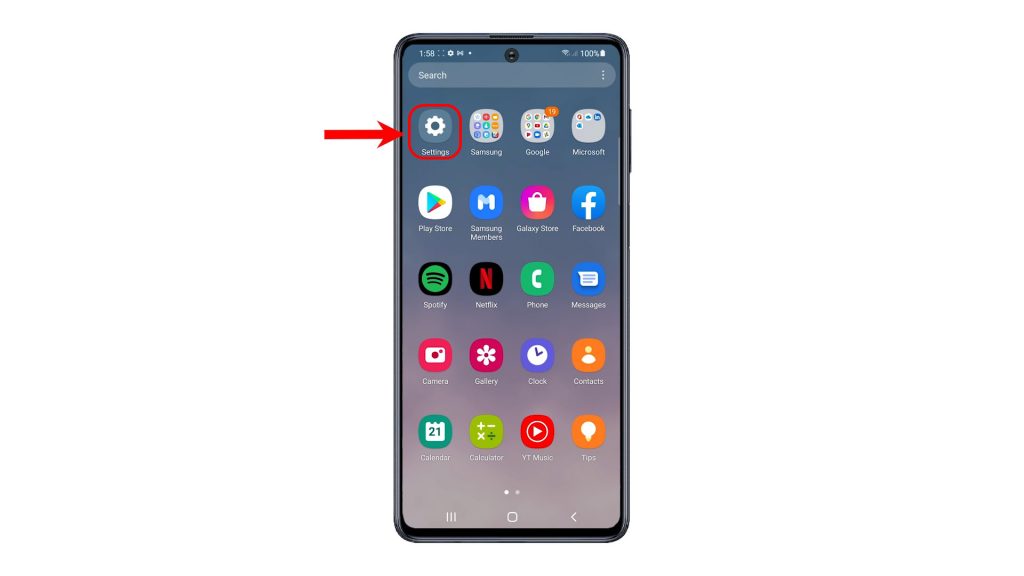 2. While on the settings menu, find and then tap General management. Doing so will let you access the menu that contains general system features and commands  you can use and manage.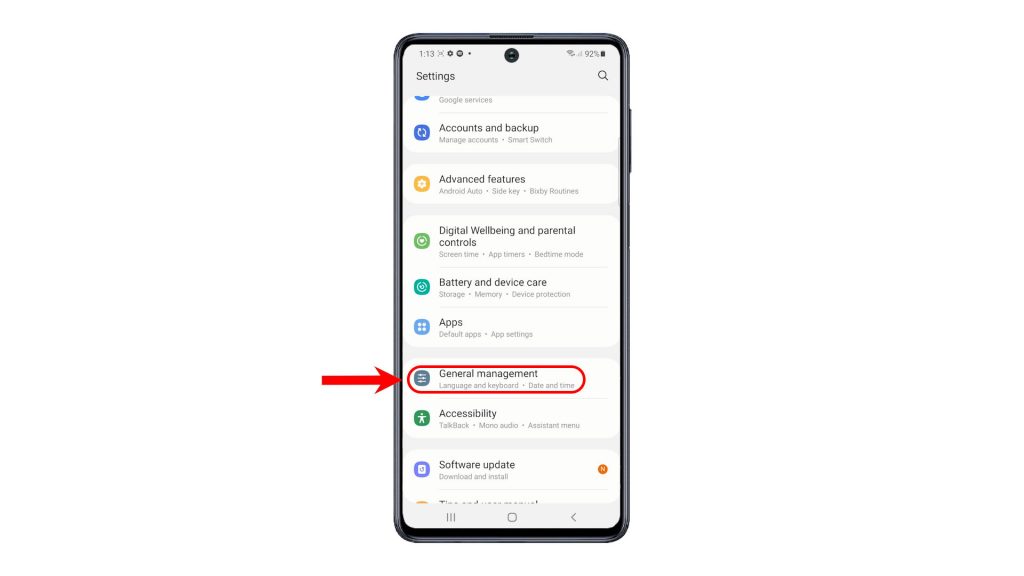 3. Locate and then tap Reset to proceed. A list of all available reset options will show up on the next screen.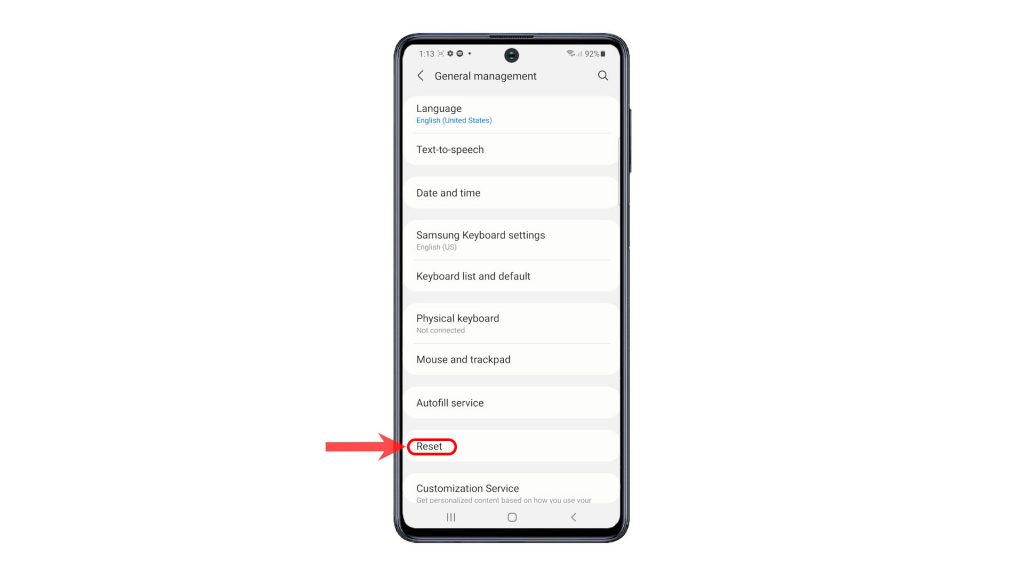 4. To execute a full system reset, tap Factory data reset. On the next screen, you will see more details of what this reset does and which files are affected.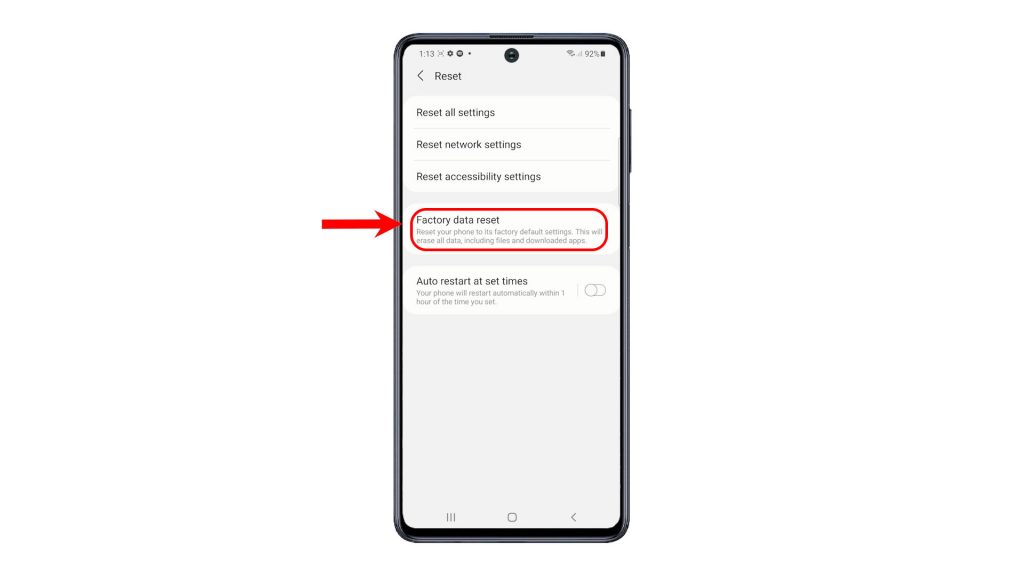 5. Review the details and then tap the Reset button to proceed.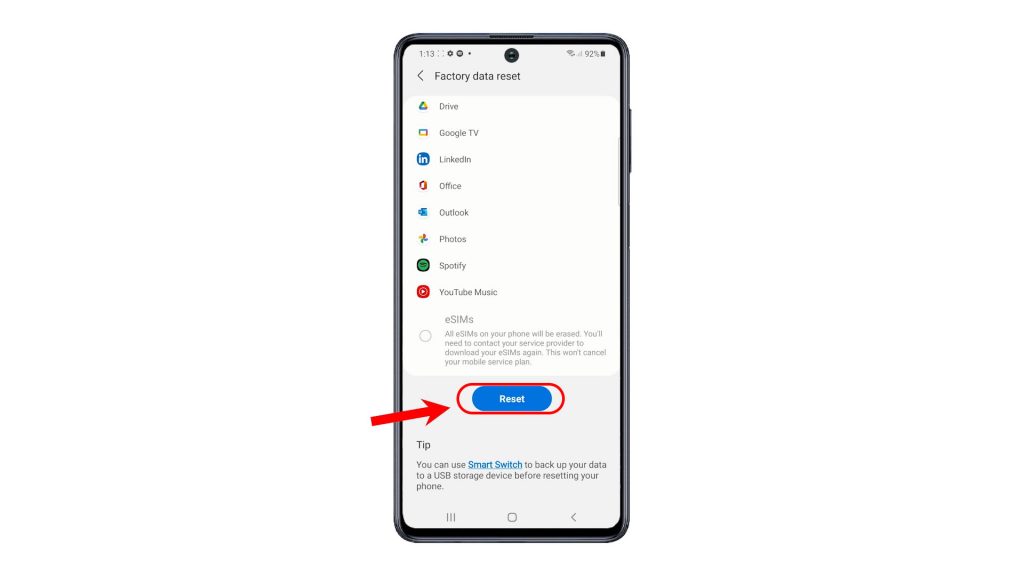 6. If prompted, enter your PIN, pattern or password to authorize full system reset.
7. Then, tap Delete all on the following screen.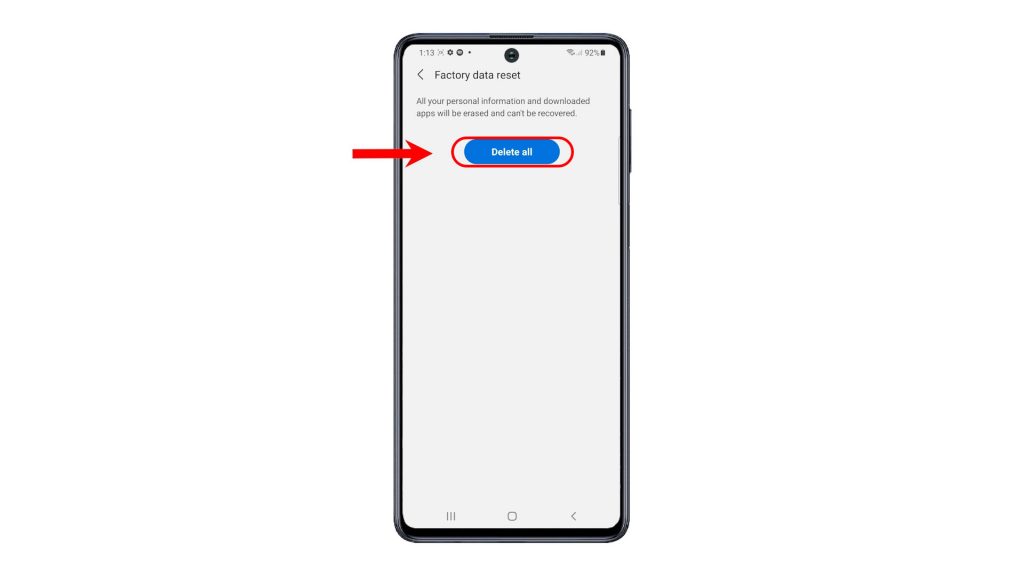 The phone will then start erasing all data including files and downloaded apps. The entire process may take several minutes depending on the amount of data to wipe and restore. 
When the reset is complete, the phone reboots automatically. Just wait for it to finish the boot-up sequence and then load up all the default settings and options. By then, you can set up your device as new.
Any stubborn system errors tied to some stubborn bugs and malware should already be rectified at this point, making the device working smoothly as intended.
And that's how to factory reset the Galaxy M62 via settings menu.
Check Out TDG Video Tutorials
To view more comprehensive tutorials and troubleshooting clips on different mobile phones and tablets, feel free to visit The Droid Guy channel on YouTube anytime.
You might also want to read: