This post shows how to enable power-saving mode on the Galaxy M51. Read on if you need help extending your phone's battery life and get it to stay up and running until the next recharge.
Samsung Power-Saving Mode
Samsung devices do offer battery-saving features that can help keep the device's battery last longer each day, especially in critical instances. Among these is the power-saving feature.
As the name implies, the power-saving feature will help extend the phone's battery for a few more hours. All you have to do is enable it through the settings menu.
When enabled, it limits background network usage, syncing and location checking and thereby minimizes battery consumption.
Depicted below is the actual process of activating power-saving mode on the Galaxy M51 smartphone. And here's how it;s done.
Easy Steps to Enable Power-Saving Mode on Galaxy M51
The following steps are also applicable when activating power-saving mode on other Samsung smartphones with the same software version. Actual screens and menu items may vary between device models and carriers.
1. To get started, access the main settings menu by tapping on the Gear or Settings icon from the Home screen or Apps viewer.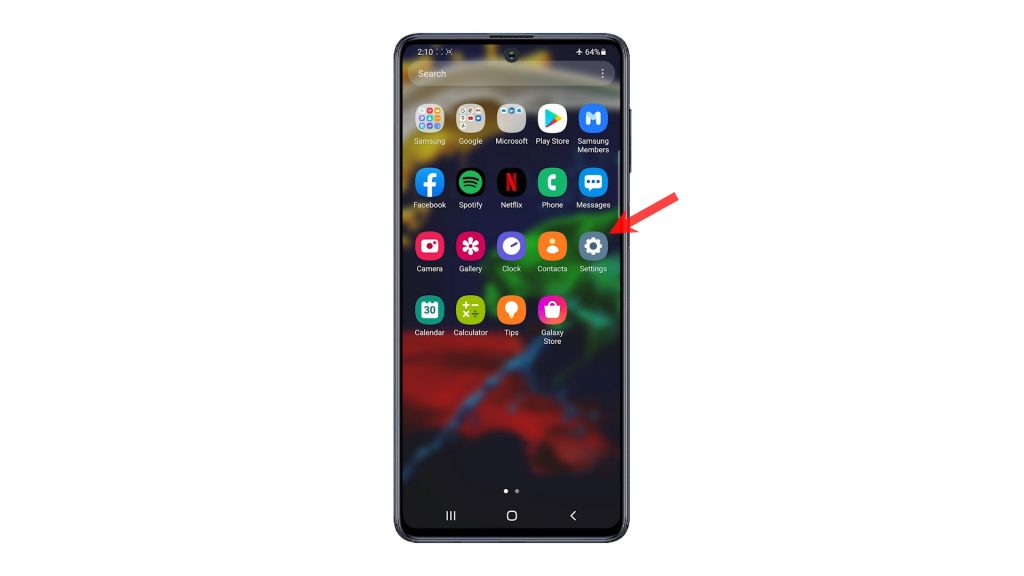 2. While on the settings menu, scroll down to find Battery and Device care from the given options. Once you find it, tap on it to access the battery settings menu. Another screen will launch, with the battery, storage, memory and device protection directories.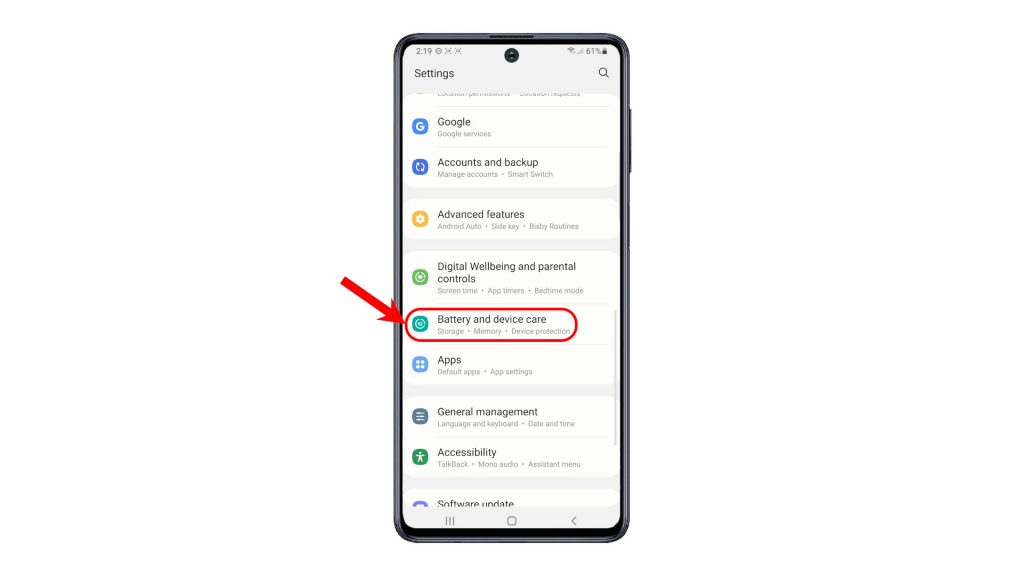 3. Tap Battery to proceed. The battery screen opens next. Here, you can see more details about the phone's battery usage.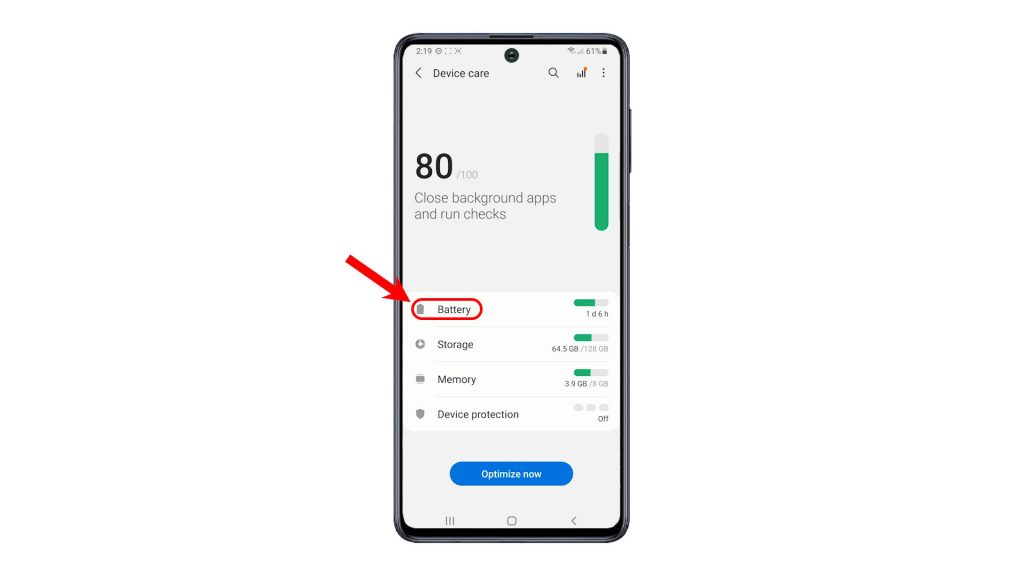 4. To activate its power saving feature, simply toggle to turn on the switch next to Power saving mode.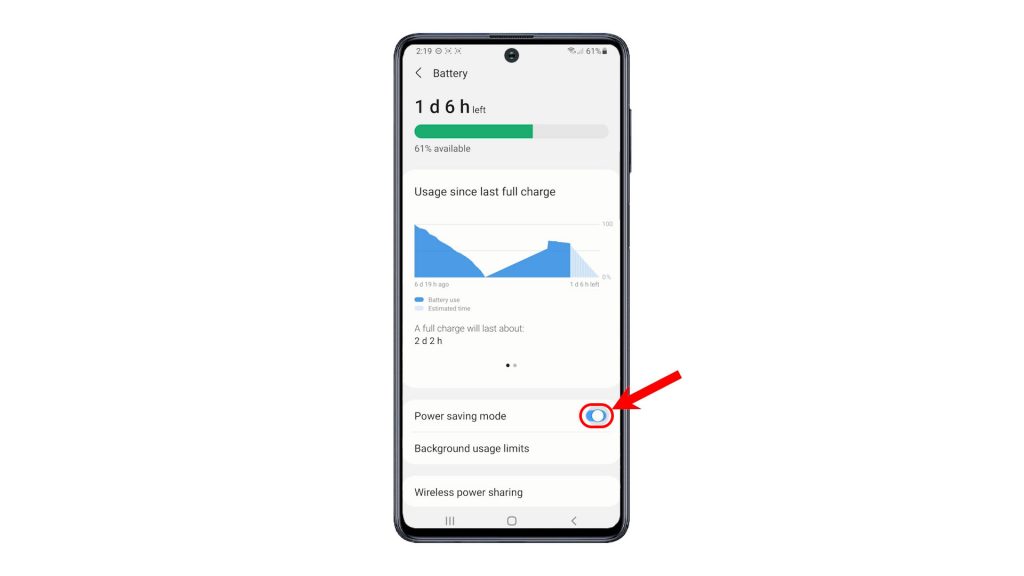 5. To view how long can your phone last with this battery saving feature on, tap Power saving mode.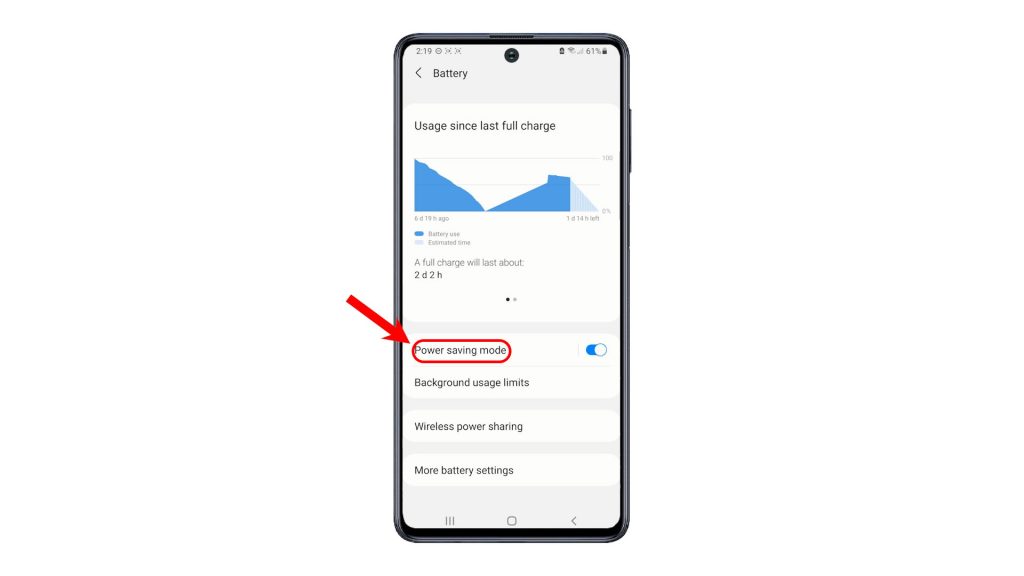 On the next screen you should see the estimated number of days and hours the phone can last or power saving battery life.
You can also set additional limits to save more battery while on power saving mode.
Shortcut Method
Power-saving can also be activated straight from the Quick panel of your phone.
To do this, simply swipe down to access the Quick panel or notification panel. While on the Quick panel, locate and then tap on the Power-saving mode shortcut icon. Then, toggle to turn the OFF switch ON and tap Done.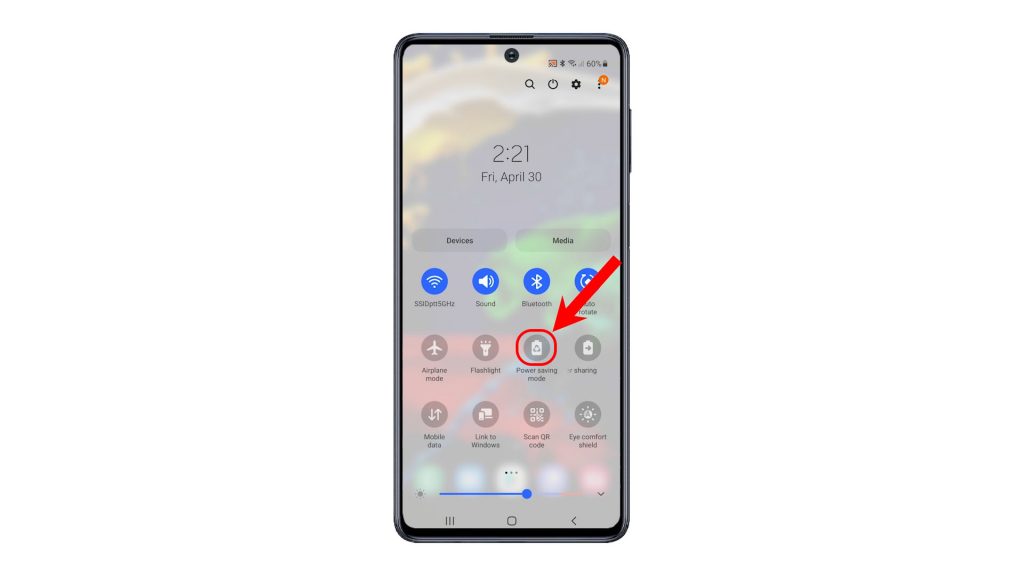 The Power saving shortcut icon on the quick panel turns blue, indicating that the feature is already enabled and the phone is already running in power saving mode.
And that's how to extend battery life on the Galaxy M51 smartphone using its built-in power-saving feature.
More Video Tutorials
To view more comprehensive tutorials and troubleshooting clips on different mobile phones and tablets, feel free to visit The Droid Guy channel on YouTube anytime.
You might also want to read: