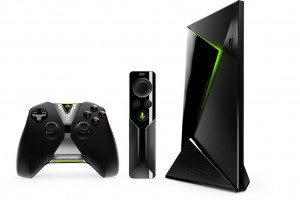 If you're looking to invest in the #NVIDIAShield console, some good news is waiting for you. NVIDIA has decided to bundle in the $50 worth Shield Remote along with every Shield TV, making it a very attractive proposition for prospective buyers.
The Shield TV is available starting from $199.99, which makes it one of the most expensive Android TV offerings in the market. But considering the fact that the device supports NVIDIA's revolutionary GRID streaming service, the pricing is justified to some extent.
The Shield console also comes with Android TV on board, so you're getting instant access to Google's services which includes a plethora of apps and other related content, so this won't just remain a gaming device in your living room. Interested already? Hit the link below for more details on the deal. While you're at it, make sure you check out NVIDIA's awesome new Shield console commercial below.
Source: NVIDIA
Via: Android Authority