Don't let your calendars fool you. Even though the 2015 Consumer Electronics Show is technically scheduled to run through January 9, the glamorous unveiling festivities are very much over.
And I know what you Android addicts are thinking. Man, this was a disappointing trade fair. No next-gen Samsung Galaxy S flagship, no LG G4, no HTC "Hima", and not even a new member of the high-end Sony Xperia Z family, despite all signs and teasers. By the way, that was so not cool on Sony's part.
But we digress, when the fact of the matter is the show wasn't all that lacking in high-profile Android announcements. The world's first 4 GB RAM-packing phone debuted on the Las Vegas stage, the first truly exciting curved handheld too, and smartwatches and fitness trackers were flying all over the place.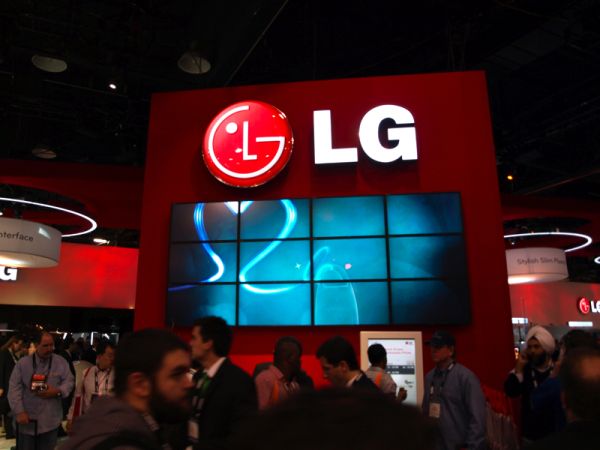 A fair share of smaller industry actors shined in Sin City as well, and we're here to give them the attention they deserve. This is the ultimate CES 2015 recap, where you'll find all the sizzling hot, spanking new Android smartphones… that count:
LG G Flex 2
Endowed with a "modest" 3 gigs of random-access memory, the second-gen "banana phone" was hands down the biggest show-stopper at CES 2015. Need reasons? There are countless, and they're detailed here, but by far, the number one feat pulled off by LG is that unbelievably complex self-healing back cover.
The flexing battery too, and the design on the whole is just mouth-watering. Too bad you'll probably have to pay an arm and a leg to get an early ticket to the future of mobile.
Asus ZenFone 2
Let's be realistic. There's really no current smartphone use scenario that could require or benefit from a PC-busting 4 GB RAM. But soon enough, we may well need the extra memory for further multitasking improvements and whatnot.
It's why Asus fully deserves all the praise it's getting, and more. Future-proofing your devices is the first step towards showing you're serious about real progress and innovation.
Asus ZenFone Zoom
We've been warned for months, maybe years 4 GB RAM handhelds were coming, but this? This was a little harder to anticipate. Sure, Samsung slapped an amazeballs camera with optical zoom on phones before (or rather a so-so phone on an exceptional point-and-shoot).
The difference lies in the execution, which is much smarter and a lot more practical on the ZenFone Zoom. It looks like Asus' shaky experiments are finally done, and the company is ready to seize and stay in the spotlight.
HTC Desire 826
Sorry, power users, the One "M9" must wait. But while waiting, maybe HTC can interest you in one of the greatest upper mid-range phablets around. Yes, the Desire 826 feels familiar, a little too so, highly resembling the 820.
But that UltraPixel front camera is a beaut. And don't get us started on the near-flawless overall quality-price ratio. This is smart, HTC, going after the budget crowds with much better hardware than the competition.
Lenovo Vibe X2 Pro
A selfie "pro" and aesthetical standout, the Vibe X2 Pro, much like the Desire 826, stuns with exceptional hardware at a reasonable price point. What Lenovo's low-cost soldier has going for it is a sturdier construction, with aluminum everywhere, and impressive screen-to-body ratio.
The octa-core 64-bit Snapdragon 615 processor, though soon to become standard in the price range, is another one of X2 Pro's key fortes. On the not so bright side, US availability seems out of the question, so the world conquering bid of the 5.3 incher is quashed right off the bat.
Lenovo P90
Shall we even say it? Fine, if you really want to twist the knife, here it goes – the P90 isn't headed stateside either. And no, this bad boy ain't as stylish as the X2 Pro. It's perhaps just as zippy though, with quad-core Intel Atom power inside, and it's a battery champ, thanks to a gigantic 4,000 mAh cell.
It truly boggles the mind why Lenovo's so reluctant to take a leap of faith with high-tech-seeking American audiences. You've even got Motorola in your corner, guys, why so shy?
ZTE Grand X Max+
A marginal upgrade over the not-so-old first-gen X Max, the Plus subtly improves everything that didn't quite work on the OG, yet somehow keeps the price bar low, at $200 off-contract on Cricket Wireless. The Cricket exclusivity that's shaping up is a major inconvenience for most US mobile consumers, but making the sacrifice and settling for the minuscule prepaid carrier may well be worth it.
For crying out loud, ZTE's selling here what its more established rivals are charging nearly double for – 6 inches of beautiful 720p glass, a quad-core Snapdragon 400 chipset, 2 generous gigs of RAM, a 13 MP rear camera, 5 MP front snapper, 3,200 mAh battery, and Dolby Mobile sound enhancements.
Archos 50 Diamond
Speaking of what two Benjamins can buy these days, meet the 5-inch, 1,080p, octa-core Snapdragon 615-powered, 2 GB RAM-touting, 16 and 8 MP camera-sporting 50 Diamond. No typos, no jokes, no strings attached.
That's what French budget guru Archos is planning to offer at a "sub-$200" price point (read $199.99). And no, the pre-installed Android 4.4 KitKat isn't ideal, but with such an amazing 64-bit-supporting chip under the hood, 5.0 Lollipop is certainly nigh.
Alcatel One Touch Pop 2 family
It's hard to imagine these humble Alcatels will ever set foot on US soil, and even if they were to roll out globally, there's no way they could be priced competitively, given what the $200 Archos 50 Diamond and ZTE Grand X Max+ bring to the table.
Of course, nothing's impossible in the beautiful Android universe, and the race to the bottom could always heat up with, say, a $100 or so 5-inch 720p gizmo running 5.0 out the box, and packing Snapdragon 410 heat.
The Pop 2 5 Premium would qualify for that slim possibility, with the lower-end Pop 2 4.5 and Pop 2 4 then dangerously close to be given away for free. Yeah, no, we don't see that happening, so maybe try again, Alcatel.
Alcatel Pixi 3
And try they did. The Pixi 3 trio is just as mysterious in the retail cost department, and keeps the secrecy going as far as tech specs go too. Their key selling point is a one-of-a-kind disbelief in OS fidelity, with the choice between Android, Windows Phone and Firefox OS left entirely to Pixi 3 buyers.
How will that work exactly? And is it really a selling point, or a weird way to secure 15 minutes of fame before going the DOA route? Only time can tell, but at the moment, let's say we're intrigued. Curious, at the very least.
Kodak IM5
Once upon a time, there was this photo and printing titan that managed to completely monopolize the industry. But the digital revolution came, and Kodak barely survived it. Now, whoever's left spooning water out of the sinking ship is trying to milk the erstwhile celebrated name, and bring it to the 21st century with a timid stab at the lucrative smartphone action.
Now, the IM5 isn't necessarily a crappy device, it's simply lackluster and bland, with a price tag of $250 and overall ho-hum features: 5-inch HD screen, octa-core MediaTek processor, 1 GB RAM, 8 GB internal storage, 4.4 KitKat pre-loaded, 13 MP and 5 MP cameras. Call a time of death already, Kodak, and move on.
BLU Vivo Air, Studio Energy, Studio X and X Plus, Studio G and Life One series
When you can't shine with quality, at least make a splash with quantity. That seems to be the motto of BLU Products, a fledgling Miami-based mobile phone manufacturer that's starting to make a name for itself in the budget unlocked mobile arena.
On their way to Amazon in the coming months, all these new BLU handhelds are fairly respectable, but once again, there's something missing. A sense of pizazz. The slightest hint of originality. But hey, the 5-inch, quad-core Studio G is set to cost $89 unlocked, and you probably don't need a lot of razzle-dazzle to seal that particular deal.
And so our coverage of Android smartphones introduced at CES concludes, but stay tuned for a recap of all the tablets and wearables brought to light these past few days. We'll be back!
We will receive sales commission if you purchase items using our links.
Learn More
.