It's over. It's really, really over. The Consumer Electronics Show effectively wrapped up a couple of days back, even though certain exhibitors will continue to, well, exhibit their spanking new products until Friday, hoping for a last-minute publicity boost.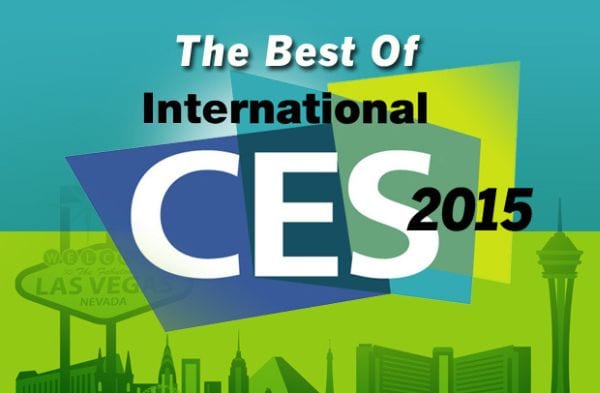 The bad news? A similar onslaught of sizzling hot fresh Android gear isn't set to go down again for the next couple of months or so, when everyone from HTC to Sony, LG and perhaps even Samsung are expected to take Barcelona, Spain by storm for the Mobile World Congress.
The good news? As long as you know where to look, and are wise enough to disregard natural born haters, you have quite a lot to take in from Las Vegas. Almost enough to keep you busy until March 2.
Granted, not much happened on the high-end smartphone front, and tablets in general have hit a major slump. But piles of unusually capable budget handhelds and oodles of rudimentary yet solid and affordable fitness trackers saved face for mobile at CES, shining nearly as bright as Intel Broadwell-powered laptops and convertibles.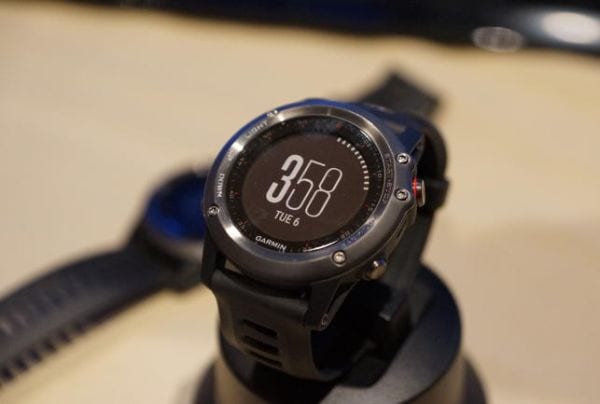 In the following lines, we'll try our best to round up all the Android-supporting wearables introduced in Vegas the past few days. Since everyone and their mother had something to showcase in the niche though, we're afraid we had to handpick the most promising dozen or so new gizmos. And yes, we stuck to conventional activity trackers and smartwatches, ignoring the nutty smart insoles, mouth guards, light bulbs and so on and so forth. Call us conservatory or uptight, but those things are a little too eccentric in our book.
Stainless steel Sony SmartWatch 3
It's weird, but amid all the new announcements at CES, the wearable that caught our eye the most was a rehashed take on a classic. That said, you really have to wonder why Sony didn't go the metal route earlier to bring out the very best in the near-flawless SmartWatch 3.
Available for $236 on Amazon in a standard, basic, silicon band-strapped flavor, the timepiece is unlikely to be cheap in the premium steel finish. But boy, is it sexy, and jam-packed with sensors, GPS included, plus Android Wear-running.
Alcatel OneTouch Watch
A stylish, retro-evocative, round-faced gadget with lengthy battery life, all the typical functionality found on a complex smartwatch, and priced at $100 less than Motorola's Moto 360? Where do we sign up?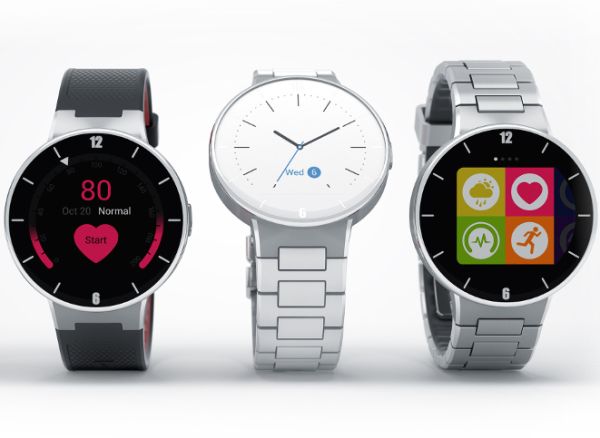 Not so fast, grasshoppers, as Alcatel's rookie effort in the increasingly competitive market segment snubs Android Wear in favor of a proprietary, thus far unproven OS. The "rookie" part should put you on the alert as well, with build quality a potential worry. All in all though, for $150, it's probably worth the risk.
Lenovo Vibe Band
Extreme affordability is what this basic activity tracker has going for it too, plus mind-blowing autonomy, courtesy of a deliciously frugal E Ink display with 296 x 128 pixels resolution. Seven days is six days more than what most smartwatches around can last between charges, and being able to charge just $90 for the privilege is an amazing feat on Lenovo's part.
The fundamental downside? To our knowledge, the Vibe Band is unlikely to ever set foot on American soil, with wide European availability also a stretch.
Garmin Vivoactive, Vivofit 2, Fenix 3 and Epix
My oh my, did this once navigation-focused titan take CES seriously. As does Garmin seem to take the wearable landscape as a whole, with more products rolled out in the niche recently than I can count on the fingers of one hand.
Though it's hard, if we were to pick a standout performer from Garmin's CES 2015 quartet, we'd probably go with the Vivoactive. Priced at $250, this is billed as the ultimate low-cost smartwatch for athletes, and fits the description beautifully.
Don't get us wrong, the Fenix 3 is in many ways superior to the Vivoactive. But it's also $500. Meanwhile, the Epix is aimed at extreme outdoors enthusiasts, and the Vivofit 2 is budget-friendly, at $130, and mighty elegant… for the price range.
Razer Nabu X
One word number. 50. As in, $50. The rest almost doesn't count, and the minimalistic, straightforward design, as well as the long-lasting battery (five to seven days) just make the deal that much sweeter.
And in case you're wondering, no, there's no screen in sight, and the number of sensors is skimpy, to say the least. But it's 50 frigging bucks.
Withings Activité Pop
Never heard of Withings? You don't know what you're missing out on. Case in point, a $150 full-featured fitness tracker in smartwatch clothing. Smooth, round, metallic, premium clothing, that is, with playful color added in the mix upon request, and, get this, 8 month+ autonomy.
Of course, that raises the problem of spending extra on spare batteries, but how cool is it to forget about charging cables, docks or whatnot, and still get detailed athletics stats, water resistance and sleep monitoring?
Unfortunately, Android compatibility isn't offered yet, albeit it should be on the way in a matter of a few months, maybe weeks. The sooner, the better, Withings.
Omate Roma and Racer
Not familiar with Omate either? Maybe you should look around Amazon, and closely explore the $128 X smartwatch, or the $210 3G-capable TrueSmart. Yes, this start-up is beginning to shine, and become one of the greats, with a new $99 Racer targeting unfussy sports addicts, and the pricier Roma going after, well, men.
Men who still love the feel of leather against their skin, and the look of a classical, "conventional" watch. With a number of contemporary upgrades and improvements, full Android support for notification displaying included.
Misfit Swarovski Shine
Ladies, this one goes out to you in a big way. Essentially a jewel-adorned sibling of the standard $75 Shine, the Swarovski line looks exquisite as a watch, necklace or small clip attached to your clothing, breaking new ground in alternative battery-powering techniques with solar charging.
You'd think a charming, cutting-edge ensemble of that nature would force you to break the bank, but amazingly, Misfit plans to price the Swarovski Shine at between $170 and $250, depending on specific capabilities and some add-ons. Wow!
Polar A300
Polar's back, and this time, it's showing off a lower-end variant of the omnipotent $315 and up V800 GPS sports watch. GPS support is now missing, and by the looks of it, certain build quality compromises were obligatory.
But at $140, with 24/7 activity tracking, advanced sleep monitoring and convenient health guidance, the A300 is a must-buy for anyone that's not overly attached to Android Wear or just doesn't dig "real", beefy smartwatches in general.
Magellan Echo Fit
This company we'll admit to not knowing it very well beforehand, but after proper vetting, Magellan checks out. Their OG Echo is vastly praised on Amazon, and costs a measly $94, whereas the just-unveiled Echo Fit is already up for grabs at $129 and up, and the swift turnaround is bound to go a long way.
Round and pretty handsome for just 130 greens, this bad boy doesn't need charging, and works with an entire slew of third-party sports apps. From RunKeeper to MayMapRun and GolfPad, you can throw everything at the Echo Fit, and business will be handled smoothly as butter.
iHealth Edge
Don't let the name fool you. This $70 economical wearable doesn't play OS favorites, and shows Android the same respect as iOS. As is often the case when paying so little for a gizmo of this kind, you shouldn't rely on its data and statistics accuracy too much.
But the Edge is a fun, little, affordable fitness tracker with all the essentials, a five to seven days battery life, and automatic sleep monitoring. It's tough to recommend it over Misfit or Fitbit-built contenders, but it could be the beginning of iHealth's rise to fame.
That's a wrap, boys and girls, both for our wearable roundup, and CES 2015 coverage. We wanted to do a tablet recap too, we really did, and perhaps something to cover the hybrid and "others" sections, but there's simply not enough material to bother. See you all at MWC!
We will receive sales commission if you purchase items using our links.
Learn More
.