Looking to get into the Stratis (STRAT) cryptocurrency? Sitting at about USD$7 a coin at the time of this writing, this can be a neat coin to get into, as it won't cost you nearly as much as a Bitcoin or Ethereum. But, how can you get into Stratis? As you might know, you can't buy Stratis on many of the mainstream exchanges — all that is sold there is Bitcoin, Ethereum, Litecoin and some other popular options currently on the market.
That's what we're hear for: to show you how you can get on a mainstream exchange, purchase a portion of Bitcoin or Ethererum (however, much you want, even if it's only $20!), and then exchange it for Stratis. Be sure to follow along below!
Purchase Coin at Coinbase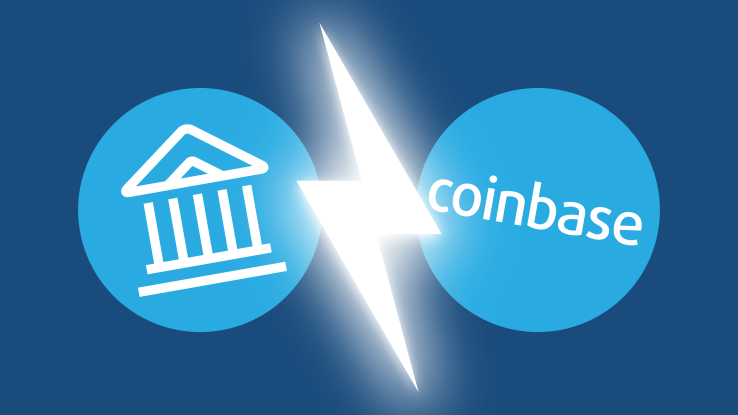 As we implied already, you need to invest in Bitcoin or Ethereum to even be able to obtain Stratis — this is because you cannot buy Stratis straight up with your country's fiat: you have to trade a mainstream cryptocurrency coin for Stratis instead. So, the first step is getting into a mainstream coin, and you can do that through Coinbase. You can get started for free at coinbase.
The neat thing about Coinbase is just how secure it is. It's a US-based company, so it's under some strict regulation. That said, to even start investing in cryptocurrency coin, you have to upload a photo ID, validate a phone number (usually through a verification code) as well as verify a credit/debit card or a bank account of your choosing.
Once you get approved, we recommend using bank transfers to purchase your coin. Coinbase has some pretty high fees for those that want to use credit/debit cards. While you can usually get your coin instantly this way, it's worth using a bank transfer to save yourself some money, even though it can take up to a week to get the coin in your account.
Go ahead and purchase whatever coin you want — Bitcoin, Ethereum, Litecoin, etc. Whichever one you purchase, we'll use to trade for Stratis.
Exchange for STRAT on Binance
Next, we have to exchange our Bitcoin for Stratis. To do this, create a free account at a popular and secure exchange called Binance. Once you're account is setup, head on over to the "Funds" dropdown and click on "Deposit." Find the address that corresponds with the cryptocurrency coin you bought over on Coinbase, as we'll need this to transfer our coins from Coinbase to Binance.
Once you found that address (it should be a long string mixed with letters and numbers), head over to Coinbase, select the coin you're going to transfer, and press the "Send To" button. In the Recipient, section, paste that address into the box. Follow the steps to finalize the send request, and the coins should show up in your Binance account within an hour.
Once you have the coins in your account, we can trade for Stratis. On the Binance home page, look for the market for your specific coin. For example, if you purchased Bitcoin, you would want to find the Bitcoin to Stratis exchange market. Here, you can choose the percentage or how much Bitcoin you want to trade for Stratis. Once you sort those numbers out, simply finalize the trade, and you'll get Stratis put in your account.
Secure your investment
Next, we want to secure our investment. Keeping the coin in Binance is fairly safe; however, it's not an impenetrable fortress. That said, we recommend using a hardware wallet, such as the Ledger Nano S. Transferring your coin to it is simple and easy — there are steps in the hardware wallet's firmware, and you can easily do it from Binance under the "Withdraw" tab.
It really is important to have a hardware wallet — they're the most secure options out there. There's literally no one stealing your coin, unless they can somehow physically get their hands on that hardware wallet. This is because hardware wallets aren't connected to the Internet and are purely accessed over a USB wire connection.
Closing
Congratulations, you just obtained yourself some Stratis coin! If you see the market jump or skyrocket in price and want to cash out, it's fairly easy — just reverse the process. Transfer the coin from the Ledger Nano S to Binance. In Binance, trade it for Bitcoin (or your chosen mainstream currency we can trade on Coinbase). Next, send your coin back over to Coinbase. Once it's back in Coinbase, you can sell it back for your country's fiat. It's as simple as that!