Seeing as how the race to the bottom is heating up by the day as far as Android smartphone retail costs are concerned, a refresh of our best sub-$100 prepaid device list from April 2014 was probably long overdue.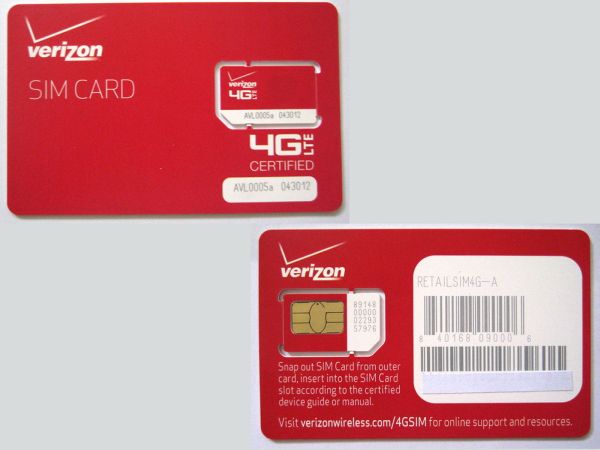 To make that abundantly clear, just one member of last year's magnificent low-cost seven made the cut this time around, and that's despite us feeling generous and adding two extra spots to the rankings. We've also decided to stop comparing apples and oranges, so we'll be listing your nine best prepaid phones out and about in no particular order.
The fact of the matter is they're all incredibly enticing and bang-for-bucktastic, so the verdict comes down to your personal preference of one carrier or another, a certain design, brand or footprint. Not to mention the effect of price fluctuations on a gadget's appeal.
Currently, all these nine Android soldiers can be purchased for less than $100 off-contract, but many are discounted and set to up the ask soon enough.
Motorola Moto G
An instant classic and living legend, the first-generation, non-microSD-supporting G is as popular today as it was when it topped our previous prepaid charts, nine months ago. It still doesn't allow for external storage expansion, and the mediocre 5 MP rear-facing camera hasn't got any better with time.
On the bright side, it's cheaper than ever before, likely to get even cheaper, and it runs Android 5.0 Lollipop nearly free of manufacturer "optimization" or carrier bloatware.
A mostly overlooked and underrated Big Red exclusive, this 4.3 incher is more easily pocketable and slimmer, but slightly less powerful, with a dual-core 1.5 GHz Snapdragon S4 Plus processor inside. Truth be told, its flaws are G's fortes and vice versa, as the Luge features microSD support and a superior 8 MP LED flash cam, yet settles for an underwhelming 960 x 540 pix res screen.
Oh, come on, another Motorola? Indeed, and it's not just because this writer loves, loves, loves the direction the company's moving in for a couple of years now. It's also thanks to USC's unbelievable generosity, and the handheld's Android 5.0 compatibility.
For only 20 bucks (if you hurry, and grab the E online), you score a Gorilla Glass 3-covered 4.3-inch 960 x 540 panel, 1 GB RAM, 5 MP camera, microSD card slot, and 1,980 mAh battery. If only other no-contract specialists would follow US Cellular's suit.
Though HTC is keen to eat at Samsung, Microsoft or Motorola's budget sales, their one and only prepaid heavyweight title contender is this mixed bag of 854 x 480 pixels resolution mediocrity and 2,100 mAh cell quality.
Larger than all its rivals so far, and arguably the most stylish of the pack, the Desire 510 stands out with snazzy white and blue coats of paint, plus software that works and looks great, despite there being no sign of Lollipop goodies. So nice to have you, BlinkFeed!
We've wrapped up Motorola's triad, now onto LG's own affordable no-contract trinity. First up, a 4.5 incher that more or less squeezes Desire 510's internals into a slightly more compact body. Good or bad thing?
Well, extra screen real estate is always nice to have, so LG loses a point, but the pixel-per-inch count is virtually identical, and the $20 less asked by Sprint and Virgin Mobile for the Tribute may tip the balance in LG's favor.
The confusing branding suggests this F-series family member is a lot older than it really is, having only been released in October of… 2014. Slashed from $159 to $59 for a limited time, the F60 is Lollipop-ready, with a quad-core 64-bit 1.2 GHz Snapdragon 410 CPU under the hood.
If you're the pessimistic type, you'll of course retain the F60 doesn't run Android 5.0 yet, and sports a forgettable 4.5-inch 800 x 480 IPS screen. No matter how you look at it though, the 2,100 mAh battery is quite large.
Another triumvirate finished, and sadly for LG, no Moto G-like standout here. Not even a Luge, albeit the Volt electrocutes the F60 and Tribute with a 3,000 mAh (!!!) cell, 8 MP LED Flash rear-facing camera, and 70.1 percent screen-to-body ratio.
Too bad the actual screen resolution is nothing to write home about, at 960 x 540 pixels, and the 32-bit-capable quad-core Snapdragon 400 chip limits certain upcoming functions of Android 4.4 KitKat's follow-up.
The Korean mobile kings had a piss-poor year in the high-end segment, where the Galaxy S5 failed to outsell its predecessor, but their low to mid-end box-office accomplishments are probably a far cry from their days of glory past as well.
Unless you're willing to cough up north of $150, the Avant on MetroPCS is your only option to go low-cost Samsung. A stellar option, don't get us wrong, as long as you hurry, with a 4.5-inch 960 x 540 TFT screen, quad-core 1.2 GHz Snapdragon 400 SoC, 16 GB internal storage (!!!), 1.5 GB RAM, 5 MP camera with LED Flash, and 2,100 mAh battery.
Last but not least, pre-installed Android 4.4 KitKat and, presumably, 5.0 Lollipop on the way.
If this was a competition like last year, the ZMax would have taken the trophy home so breezily you'd have wondered why there was even a contest in the first place. Granted, you're unlikely to see the $99 price tag stick. In fact, it could go up as I'm typing this. No, not yet. But soon…
Before it does, let's remember and cherish this moment. The moment determined, prompt folks were able to nab for $100 a gigantic, handsome and robust 5.7-inch Android with KitKat on-board, 720p display resolution, 2, yes, 2 GB RAM, 16 GB internal storage space, microSD support, 8 MP main snapper, 1.6 MP front camera, and 3,400 mAh battery.
And yes, we know some of you aren't comfortable with holding a beastly 5.7 incher in your hands, or tucking it in your trou pockets. But you'll just have to make the "sacrifice" if you want the very best a Benjamin can buy free of contractual obligations.
We will receive sales commission if you purchase items using our links.
Learn More
.