As smartphones grow in size and affordability, and laptops shrink their prices to stay afloat, tablets find themselves in a seemingly inescapable chokehold. The textbook definition of a passing fad, they rapidly soared half a decade back at the expense of uninspired netbooks, and are now in the process of becoming obsolete as "the next big thing" emerges.
Best Android Tablets
But as trendy as phablets look, and regardless of the market's reported oversaturation, Samsung Galaxy Tabs and devices like the Nexus 9 still have some life left in them. Probably not enough to conclusively turn things around for the entire caste, but surely plenty to remain in the spotlight a couple more years.
Therefore, it's wise to buy Android slates this back to school season. They're cheaper than ever before, they're trying their hardest to survive, and offer phenomenal bang for your buck. Or your parents'.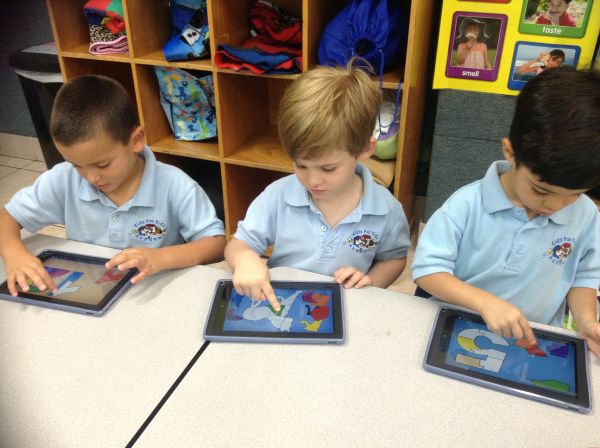 Either way, here's the definitive list of the best classroom-friendly tablets available stateside, ordered from priciest to cheapest:
Guess Sony didn't get the "tablets are dying" memo, or the "iPad Air 2 starts at $368" note. We won't try to find the Japanese manufacturer excuses, or the outrageous tag justifications. But if you can afford it, the 10.1-inch Xperia Z4 is really the best in its class.
It's large, yet not uncomfortably so, super-slim (6.1 mm), but far from fragile, withstands dust and water interaction, delivers Quad HD content on a breathtakingly sharp IPS panel, and runs literally every game you throw at it, thanks to an octa-core Snapdragon 810 chip and 3 GB RAM.
Be warned, parents, the Z4 Tablet could induce addiction and provide one too many distractions while doing homework.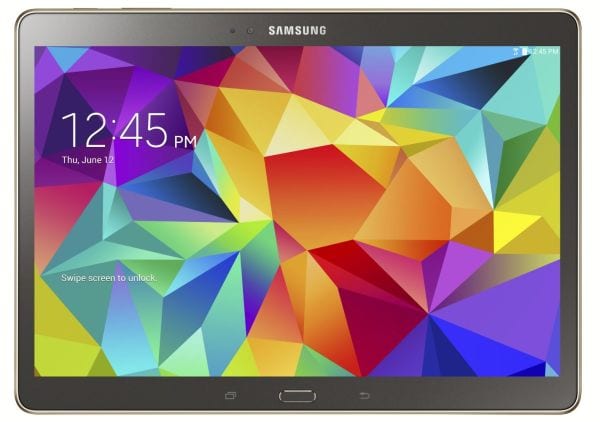 The Samsung Galaxy Tab2 is quite affordable… considering, and it's almost as strong a fashion statement as the aforementioned $600+ Z4.
It's also extremely secure (and a bit gimmicky), thanks to fingerprint recognition, Quad HD-capable, octa-core-powered, and runs on Android 5.0 Lollipop. Weighs under 1 lb so can be easily carried around campus or to the coffee shops.
A mobile gamer's wet dream, as well as the answer to the prayers of software purists, the N9 might not get a follow-up this year, partly because it's already pretty darn great.
It aims to make your transition from iPads as smooth as possible, with a high-res 4:3 screen, it's guaranteed for a swift Marshmallow update, lasts a good 8 hours between charges and, though not as flashy as some of its rivals, boasts a winning, slim-bezeled design.
If productivity is what you seek, the aging TF Pad can't be beaten. Granted, the typing experience on the bundled keyboard doesn't stand a direct comparison against a conventional 13-inch+ notebook. Then again, the ensemble's versatility and portability make it a must-buy for students, who need something light and casual while on break, and a touch of extra functionality when getting down to business.
The world's PC sales leader best understood the people's need for innovation and reinvention in the distressed tablet landscape, so in addition to cutting prices, Lenovo improved some of its mobile devices by way of kickstands.
Sounds… pedestrian at first, but the cylinder that makes the 8-inch Yoga we're dealing with here look a little awkward helps its flexibility and durability. Not only you can use the slate in "Stand", "Tilt", "Hold" and "Hang" modes, you can use it for up to 18 hours sans going for a power plug.
It's compact, it's brand new, remarkably inexpensive for what it brings to the table, and it's "perfectly suited for creative tasks such as sketching and painting", courtesy of Z Stylus support. Phew, for a moment there, it looked like we had to recommend the overpriced Samsung Galaxy Note Pro for digital pen enthusiasts.
We'll admit, we're blown away by what Asus offers in exchange for two measly Benjamins, namely 2,048 x 1,536 display resolution, 64-bit Intel Atom Z3530 punch, 2 GB RAM, 32 GB (!!!) internal storage, Android 5.0 software, 6.6 mm frame and "cinematic" DTS-HD audio.
Tweens need their fix of Android gear as the school year kick-off approaches, and thoughtful moms and dads should look no further than Amazon's proprietary 6 incher. It's tiny, yeah, and it's no powerhouse, with just 1 GB RAM in tow.
But it's not like your little one will insist on watching Full HD content on this thing, or multitask like there's no tomorrow. Instead, you want something they can easily carry around, something playfully designed and virtually unbreakable.
Well, the Fire HD 6 Kids Edition can break, but Amazon vows to replace it, no questions asked, up to two years after your purchase.
A tad larger, less robust but friendlier to adolescents and even fully grown up college students, the Fire HD 7 is very hard to argue with from a business standpoint. It's got a quad-core CPU under its hood, 1 GB memory, 8-hour battery, stereo speakers and free unlimited cloud storage for Amazon content. All for the low, low price of $139.
Wait, don't jump the gun on the Fire HD 7 just yet. The G Pad 7.0 directly goes up against Amazon's low-cost 7 incher, and hands down LG's biggest forte is a much closer to stock Android experience. Not to mention a newer version of Google's mobile OS, i.e. 5.0 Lollipop.
Besides that, there's very little to set the two apart, as the smallest member of the G Pad family also promises respectable autonomy, quad-core speed and covers data hoarders with an 8 GB ROM to start with. On the plus side, there's a microSD card slot here that enables expansion up to 72 gigs in total.
Another kiddie-designed "laptop replacement", this time lacking Amazon's build quality pledge and advantageous warranty program. Nabi, aka Fuhu, more than makes up for those small inconveniences with big, big strengths.
A Full HD display for $120? Mind-blowing! Quad-core Nvidia Tegra 4 muscle? You've got to be kidding! 2 GB RAM, 16 GB ROM, microSD support, "Dream Pen" capabilities, parental controls, a boatload of carefully selected children-friendly free apps and games?!? We're… out of words.
We will receive sales commission if you purchase items using our links.
Learn More
.