They say Android tablets are good for casual, mundane, non-straining tasks and activities like web browsing, e-book reading, unpretentious YouTube watching or music playing. For everything else, buy an iPad. Or go big and bulky, and get a Windows laptop or convertible.
Unfortunately, for the most part, they are correct. The blame is split evenly between Google, device manufacturers and third-party software developers, none of which seem to be heart and soul dedicated to making the large-screen "ecosystem" all it could be.
Apps and games are awkward, laggy or outright don't work on many 7-inch+ Androids, and the diversity of display sizes and aspect ratios complicates everyone's progress efforts. Build quality and pricing don't always meet, and so going after the staggering sales numbers and profits of iPads looks mission impossible.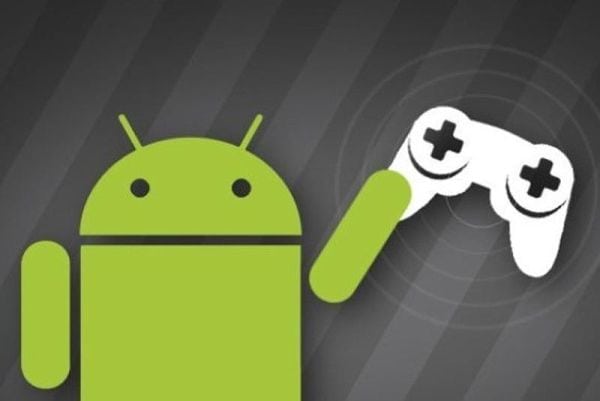 Still, some strides are being made, our recent high-res slate roundup acting as living proof. Now, it's time to bring in the graphics-cranking gaming troops:
Selection criteria
What makes a dependable gaming tablet? Contrary to popular belief, it's not an Apple logo. Instead, the first thing you want to look at is the GPU. Not the CPU, even though that's important for a range of endeavors, but the graphics processing unit.
As the name suggests, the GPU is in charge of visuals. Or, how Wikipedia puts it, it's "designed to rapidly manipulate and alter memory to accelerate the creation of images in a frame buffer intended for output to a display."
Which brings us to item #2 on our order of business – RAM, aka random access memory. You want as much as that as you can get. And a pixel-filled screen, capable of delivering HD and Full HD content with no stutter or lag. Finally, battery life is essential for on-the-go gamers who don't like sitting tight next to a power socket all the time.
Our first player is perhaps a little small for ideal gaming, at 8 inches, but it's a 3DMark and GFXBench champion. Literally, we've seen it posting record results in both benchmarks. FYI, the two are the prime tools for gauging theoretical graphics performance, so you'll be hearing them mentioned throughout our list.
Now, even if we didn't have these "synthetic" test scores, we could've easily guessed the Tegra K1 chip is a beast. It's only 32-bit-capable, but the GeForce Kepler GPU packs 192 CUDA cores. Sounds a tad gimmicky, and it's obviously not 50 times faster than quad-core rivals, yet it can play uber-demanding games at up to 65 frames per second no problem.
The Shield Tablet can be paired with a dedicated controller and stream GRID titles especially fashioned for its 8-inch panel such as Half-Life 2: Episode 1, Saints Row IV or Batman Arkham Origins.
We don't want to play favorites, we honestly don't, but Nvidia's the man here, and Qualcomm has some catching up to do. The N9 comes fitted with the 64-bit dual-core Denver-based flavor of the Tegra K1 "superchip", and its benchmark grades are consequently inferior.
Not by much, though, and the 8.9-inch screen is both larger and crisper, at 2,048 x 1,536 pixels. The aspect ratio is 4:3, which is arguably best qualified for movies, not games, but overall, this is an out-and-out powerhouse, no matter its primary use.
It really boggles the mind why so few Snapdragon 805 tablets are around, albeit we get the CPU was merely intended to smoothen the transition from 800 to 810. Its Adreno 420 GPU is clocked at 600 MHz and breezily delivers 3DMark scores circling the 20,000 magic number.
With an eye-catching 2,560 x 1,440 pix res display, impressive autonomy and 2 GB RAM, the newest Fire HDX sadly loses precious points at content access, having to rely entirely on Amazon's Appstore. Granted, Google Play doesn't include oodles of outstanding HD+ games, but there are a few spectacular ones you may want to keep up your sleeve.
It's costly, old, slightly less graphically endowed, with an Adreno 330 inside and, oh, did I mention a sequel is literally around the corner? Nonetheless, it's got 3 GB RAM in tow, 3D surround sound, plenty of CPU muscle, a big-ass Full HD piece of glass, unrestricted access to Big G's app outlet and Lollipop treats incoming.
Plus, it's water resistant, so you can finish a few GTA San Andreas missions while taking a long, relaxing bath. That right there is living the dream!
Yes, we are serious in recommending this near-obsolete Jelly Bean little guy. It's not for hardcore gamers, that goes without saying, but at a Benjamin, it's an absolute bargain with a quad-core Tegra 4 SoC that averages over 16,000 points in 3DMark: Ice Storm Unlimited, according to Futuremark. Told you Nvidia was the real MVP.
And yes, we realize 1,280 x 800 pixels is an unacceptable resolution for a few contemporary action titles, but look on the bright side – the force battery life must be strong with this one.
Another decrepit machine, the same everlasting Tegra 4 processor with 72-core GPU, and an extra forte. A physical keyboard boosting productivity, as well as endurance. Now, close your eyes and picture a slate/mini-laptop hybrid with a 2,560 x 1,600 Super IPS+ LCD screen and 2 GB RAM.
Admit it, that mental image takes you to a 2015 specced out contraption, not a two-year-old. So, the TF701T might be old, but it doesn't show it.
We're not sure a 13.3 incher qualifies for conventional tablet material, and the Intel Ivy Bridge SoC further sends us sniffing around Windows laptop land. But there's no keyboard in tow, Android 4.4 KitKat runs the software show, and the GPU is mediocre by full-fledged PC standards.
For $500, it's good enough, outperforming Samsung's Galaxy Tab S in 3DMark in addition to touting 2,560 x 1,440 resolution, 15-hour battery, 2 GB RAM, Dolby Digital Plus sound enhancements and a 5 watt JBL subwoofer.
It's more of a multimedia, living room entertainment type of gadget, but if you're strong enough and have big hands, it can be carried around and used for non-addictive gaming. Yeah, right, non-addictive. The Android tablet ecosystem isn't great, but it's not that bad.
We will receive sales commission if you purchase items using our links.
Learn More
.