If you've been following our site closely of late, and decided to sit the Black Friday shopping craze out waiting for Christmas deals and bargains, you should already be able to put together a decent gift list for any gadget enthusiast.
We've rounded up the best Android-compatible smartwatches around for your selecting pleasure, the best business-friendly tablets, as well as the smartphone big-battery champions and top rugged choices in both the handheld and slate sector.
The smartphones, tablets, budget phones and high-end handhelds we recommended for Black Friday remain excellent choices for Christmas too, and the low-cost and 4G LTE equation doesn't have to be solved by breaking the bank, as we demonstrated here and here.
Still, there's something missing. A buying guide for fitness nuts who merely want a device to support their hobby, nay raison d'etre. Forget fancy, stylish, smartphone-replacing smartwatches. These guys are all about stats, sleep tracking and health advice, and they couldn't care less if their wearable piece lets them make or receive voice calls via the wrist.
Stellar battery life means a week, not a day of continuous use for the target audience of today's story, and a heart rate monitor is always going to be preferred over a punchy Snapdragon processor. Without further ado, our health enthusiastic friends, here are the seven best activity trackers for your money available today:
Time hasn't been too kind to the aging Vivofit, which put simply can't keep up with 2015 wearable standards. Sure, it's still nice you can bundle the band with an external heart rate monitor, and the combo's price is hardly prohibitive.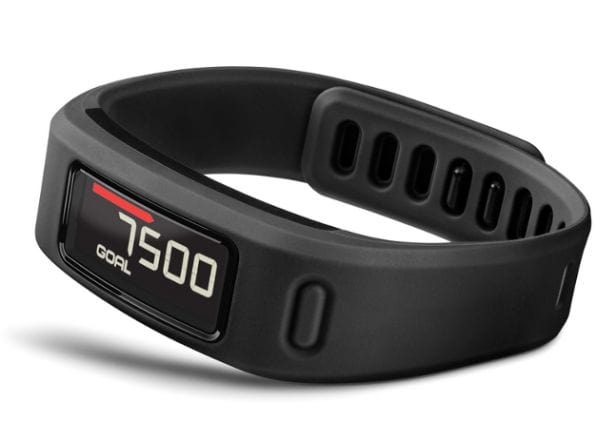 Then there's the traditional watch-like battery, which will never get old and could well outlast the actual fitness tracker. It's the replaceable kind, and Garmin says it can stay on for "more than a year." Of course, some may prefer recharging the thing rather than paying extra to swap it once it's dead.
Also, we hardcore Android geeks would really really reheally like it if Garmin stopped shoving its clunky Connect app down our throats. Not to mention at the end of the day, the Vivofit just doesn't do very much for its $75 and up price. It's basically a glorified pedometer, and as we're about to show you, you can get one of those for a lot less.
This little guy is a third of Vivofit's price, and all in all, it offers mostly the same functionality. Granted, heart rate monitoring is nowhere to be found here, neither standard, nor as a paid add-on, but much like the Vivofit, the Flash is a decent, unpretentious, tiny running companion.
It also helps you sleep better, and it's splash-proof, so it's safe to wear around the pool. Around it, not in the pool, got that? As far as Android support and app compatibility goes, we love Misfit lets you choose between a number of "connected partners", Runkeeper and MyFitnessPal included.
The minimalistic interface makes it a little difficult for the Flash to be used as a watch, but otherwise, the LED light assortment is a neat, ingenious way of keeping production costs low, yet not cut very many corners in terms of functionality.
The Peak means business, no question about it, and in many ways, it's closer to a smartwatch than a basic fitness band. It's got an LCD screen that's not too fancy but not rudimentary either, displays notifications from synched Androids, and puts out vibrating alerts for stuff like incoming messages, calls or alarms.
It's also pretty impressive in the autonomy department, holding a charge for "up to four days", and is completely water-resistant, not just splash-proof. It's perfect for swims, as well as runs and whatever sporting activities you can think of, and it even passively measures your heart rate.
Why is it only #5 then? First and foremost, it's far too expensive. Second, as it can't decide whether it's a smartwatch or fitness band, it looks like an ugly cross between the two. And third, the swipe-based interface is just a little awkward to use and get used to.
It's Amazon's number one best seller in health and personal care products, but while we personally love, love, love the Flex, we can't put it on our podium. It would be unfair to the three medalists we'll dissect a little later, as it has started showing its age, similarly to Garmin's Vivofit.
The Flex's biggest problem today is it lacks a certain je ne sais quoi. A forte. A key selling point. The battery life is decent, at around five days, but not the best. Design-wise, the band is sleek and low-key, but perhaps a little too low-key.
There's no heart rate monitor, the price is fairly steep, and the Android app showing those detailed statistics you all love so much… well, that's pretty great, but not enough for more than a spot just under the podium.
Cheaper than ever before, the Shine is very similar to the Flash, but it's obviously better-looking, more functional and productive. It's also waterproof up to 50 meters deep, and can be worn as a necklace or clip, not just as a watch.
The minimalistic interface is perhaps too rudimentary for almost 80 bucks, which is why the Shine has to settle for bronze.
No display, no problem? Then you can't do any better than the Up 24. This thing is uber-cheap, extremely easy to use and master, and highly reliable for anything from running to sleep tracking.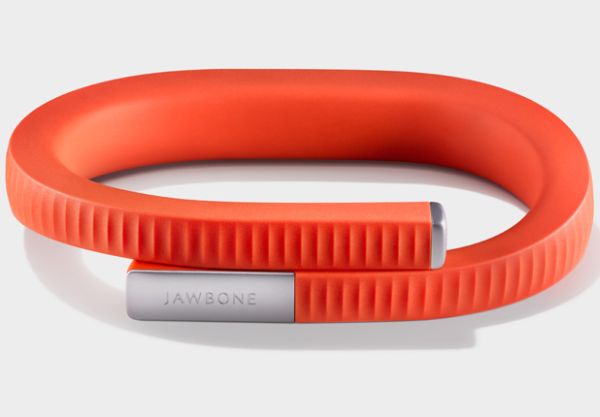 It also comes with perhaps the world's best companion Android app, as well as Runkeeper, MyFitnessPal and Nest support. Sure, it's basic, really, really basic, and uses indicator lights that make Misfit's gizmos look light-years more advanced.
But because it doesn't waste energy on a screen or complex LED light arrangement, it can outlast pretty much every other rechargeable fitness band out and about, with 7 days of real-life continuous use. A-mazing!
It's a matter of personal preference at the end of the day, and it's perhaps not fair to compare the Vivosmart and Up 24 or Shine. But if you have the extra money, and want the extra functionality, the Vivosmart is hands down better. A lot better.
Its battery holds a single charge for five to seven days, yet you also get a nice OLED touch screen for email, text message, incoming calls, Twitter or Facebook notifications. It sounds like a smartwatch from that standpoint, and it's part that, but it's an activity tracker first and foremost.
And it does the job stupendously, with its optional heart rate monitor, mind-blowing slew of sensors, personalized stats and goals, sleep observing abilities and record-setting water resistance. The review scores the Vivosmart has been garnering recently speak volumes about the near-perfect execution of Garmin's simple but inspired concept.
A wearable to tick all the essential boxes of a smartwatch, and leave every fitness tracker in the dust with the best activity-monitoring user experience. Nicely done, Garmin.
We will receive sales commission if you purchase items using our links.
Learn More
.