With all the constant updates and compatibility issues, we understand that you might come across issues with your Android device.  TheDroidGuy has been listening to the users with the most common issues and have gathered the best solutions for the problems you may come across.
Got Problems With Your Device? We Can Help.
Follow These Steps:
1) Like us on Facebook.  In order to access the troubleshooting page, you must be logged into Facebook and be a fan of the page (a.k.a. "like" the page).
2) Go to our troubleshooting page on TheDroidGuy Facebook Page.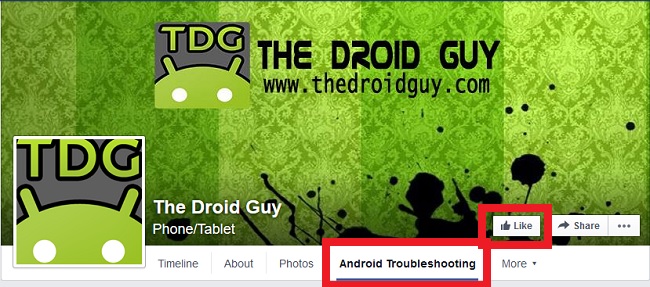 3) Select your device from the troubleshooting page, and go from there.
4) Feel free to send us your questions as well, and we will do our best to respond.  You can send us a detailed message about your problems on this form or post your question on TheDroidGuy Facebook fan page.