We share information more than ever in 2018. We have access to information more than ever in 2018 — anything you could ever want to know is right at your fingertips. Unfortunately, one thing that hasn't changed in the Information Era is the access to content. Yes, it's become more accessible with advents of streaming services like Netflix and Hulu, but a lot of that content is region-locked, also known as geo-restricted. Luckily, there are still ways you can get around that so you can watch your favorite TV show, even if you're in the US and want to a UK show. The Apple TV provides you tons of access to content, and luckily, with a VPN on your Apple TV, you can get access to that region restricted content as well.
If you follow along below, we'll show you the best VPNs for the Apple TV.
* If you buy through links on our site, we may earn an affiliate commission. For more details, please visit our Privacy policy page.

First up on our list is NordVPN. NordVPN is available on most platforms, including iOS, which means you can install it on your Apple TV. This is one of the best VPNs you can get for accessing region restricted content on your Apple TV. With over 4,000 servers available that are distributed over 60+ countries, you'll always have quick Internet speeds as well as plenty of regional options to choose from. With NordVPN, your Apple TV will be protected against hackers and advertisers, all thanks to the 256-bit AES encryption and SHA256 authentication. NordVPN also supports a variety of protocols. You can get started with NordVPN on your Apple TV at the link below. After installing, connecting up to the NordVPN servers are quick and easy.
Get it now: Here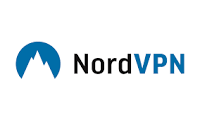 Some of you might prefer ExpressVPN for your media consumption needs. Being a VPN, you'll be able to access all sorts of region restricted content with their 1,000+ servers spread across+ countries. However, ExpressVPN's servers are optimized for streaming video, so you should be able to watch your favorite geo-blocked shows without experiencing any buffering — it should be a smooth and seamless process. In addition, you get the same encryption, authentication, and protocol security that NordVPN touts.
Get it now: Here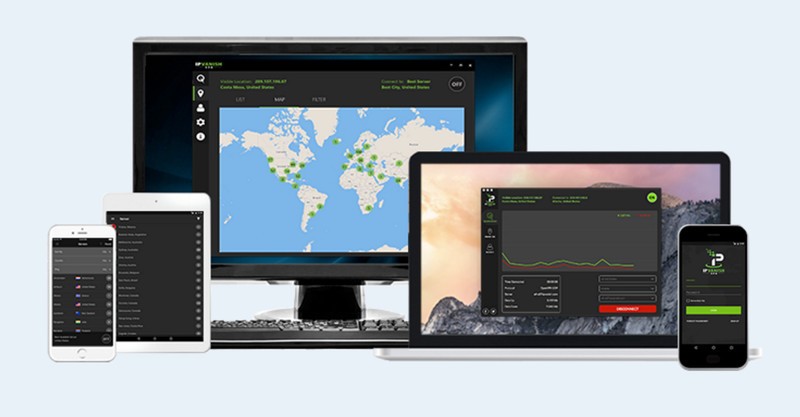 It's worth taking a look at IPVanish as well. While it won't unblock Netflix, it will open your horizons with a bunch of other streaming services — Amazon Prime Video, Hulu, and many other streaming options on the market. You get 256-bit AES encryption while connected, SHA512 authentication, support for a bunch of protocols, as well as an automatic kill switch in the event that your VPN connection drops.
Get it now: Here
VyprVPN is another great VPN, too. It's quick and easy to use — download it on your Apple TV, launch the app, login, and press the Connect button, and you're ready to start browsing your favorite geo-restricted content. VyprVPN has a lot of the security that most of the VPNs provide on this list, so you can be rest assured that your connection is private and safe while connected up to the VyprVPN servers. It's available on a wide variety of platforms as well — Windows, Mac, Android, and of course, iOS for downloading it on your Apple TV. Those who don't want to dive into the technical aspects of a VPN will love the simplicity of Vypr.
Download it now: Google Play
StrongVPN
Last up on our list, but certainly not the least, is StrongVPN. It shares a lot of similarities to many of the other VPNs on this list, but one of the areas where StrongVPN really excels is in its security and encryption. Believe it or not, StrongVPN will actually provide its users with 2048-bit encryption, offering maximum security while browsing the Web with this VPN. You'll be able to access all of your favorite region locked streaming services and content with this VPN, and you should be able to stream the video effortlessly as well. Get started with StrongVPN at the link below.
Download it now: iTunes
Verdict
So, which of these VPNs is the right one for your Apple TV? Our two top favorites are NordVPN and ExpressVPN — NordVPN is a phenomenal option because of the sheer amount of servers they have in their arsenal. This ensures that you'll always be close to their servers, giving you a faster Internet connection (since your device would be closer to the server). ExpressVPN is also really nice because their VPN servers are optimized for speed, so while accessing your favorite geo-restricted content on your Apple TV, you will be able to stream the content without any buffering interruptions as well.
* If you buy through links on our site, we may earn an affiliate commission. For more details, please visit our Privacy policy page.