Skype is one of the best providers for VoIP calling services. You can use a real phone number to call people, you can instant message friends and coworkers, you can create group calls, and even use Caller ID, all with Skype. But, there are some countries that have Skype blocked for censorship reasons. There are even some companies that keep the service blocked for one reason or another, and if Skype is your main source of communication, that's probably really frustrating. Luckily, there's a way to unblock it with a VPN, or virtual private network. If you follow along below, we'll show you the best VPNs to keep Skype unblocked and free to use.
* If you buy through links on our site, we may earn an affiliate commission. For more details, please visit our Privacy policy page.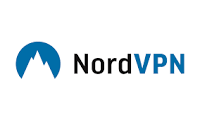 First up on our list NordVPN. With over 4,000 servers spread across sixty countries, you'll be able to unblock Skype from anywhere. It could be a country censoring Skype, or it could be a school, institution or company blocking it. No matter what the situation is, NordVPN will be able to provide you the freedom to use Skype and all of its features no matter where you are. In addition, NordVPN Internet speeds are super quick. Since NordVPN has so many servers, chances are, you'll also be close in proximity to one of those servers, giving you a better connection, and thus, better download speeds. The closer you are to a VPN server, the faster that server can react.
NordVPN doesn't skimp on security for your data either. Protected by a 256-bit AES encryption key, SHA256 authentication, DNS and IPv6 leak protection, and even an automatic kill switch, your data is without a doubt under lock and key. Get started with NordVPN at the link below.
Get it now: Here


Next up on our list is ExpressVPN. This VPN has over 1,000 servers spread across ninety four countries. If you're looking to get some freedom from your institution's grasp on Skype, look no further than ExpressVPN. Once you connect up to one of ExpressVPN's servers, you'll be able to access Skype and all of its features without a problem. Whether you're trying to instant message, make Skype to Skype calls, Skype to landline calls, Skype to cell calls, ExpressVPN will make that possible. And, as an added bonus, ExpressVPN will allow you to use Skype in almost any country — whether you're in the United States, Israel or United Kingdom, ExpressVPN has your back here.
ExpressVPN takes security pretty seriously as well. They don't skimp with security, keeping hackers and prying eyes at bay with a network of 256-bit AES encyption keys, SHA256 authentication, an automatic kill switch, and support for various security protocols, including DNS and IPv6 leak protection.  ExpressVPN is also a great free VPN option for Skype or even Netflix vpn since they offer 30 days refund window, no questions asked.
Get it now: Here
VyprVPN is actually a really good option for unblocking Skype within your country or a company that is blocking it. In fact, if Skype isn't supported well on your ISP for some reason or another, a VPN might even make it possible to make calls, whereas it wasn't possible on your standard Internet connection. VyprVPN adds an extra layer of security to your communications, so you don't have to worry about prying eyes — hackers, advertisers, malicious bots, etc. You're protected with a 256-bit AES key, SHA256 authentication, leak protection for DNS and IPv6, and so much more.
Download it now: Google Play
CyberGhost is a really good one for unblocking Skype. CyberGhost actually operates in a similar fashion to ExpressVPN. They have over 1,000 servers spread all over the world, and they are optimized for speed, at least when it comes to video streaming; however, there are a lot of reports that general Internet speeds are sluggish, which could mean a little less reliability when making phone calls. However, CyberGhost will unblock Skype, and you should be able to use it for calls and instant messaging just fine, just don't be surprised if you get a dropped call.
Download it now: Google Play
Last up on our list is StrongVPN. StrongVPN will unblock Skype in your country or within your company, but do keep in mind that it isn't the fastest VPN on the market. This is because of the sheer amount of security and encryption offered in the VPN. You're protected with a 2048-bit RSA encryption key, as well as a 256-bit AES key and SHA256 authentication. That said, this VPN is an iron fortress, and as good as that sounds, it can really make your Internet connection sluggish or make VoIP calls hard to establish.
Download it now: Google Play
Verdict
Any one of these VPNs will keep Skype unblocked, whether a country is censoring or if a company is keeping it under lock and key for who knows what reason. However, we recommend going with NordVPN or ExpressVPN, as both are known for their reliability, so you shouldn't experience any dropped calls or loss of connection.
* If you buy through links on our site, we may earn an affiliate commission. For more details, please visit our Privacy policy page.