Having trouble with Twitter being blocked in your country, or even while just travelling abroad? It's typical for some countries to censor Twitter, as unfortunate as it is; however, there's still ways that you can get around that censoring — through a virtual private network. A VPN will encrypt your traffic, mask your IP address, and allow your computer to look like it's connecting from another country, such as the US, thus being able to access Twitter while in, say, China (or any other country that tends to block social media like that). If you follow along below, we'll show you the best VPNs you can use for unblocking Twitter.
* If you buy through links on our site, we may earn an affiliate commission. For more details, please visit our Privacy policy page.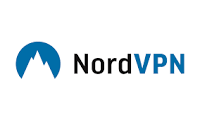 Using NordVPN is a great way to unblock Twitter wherever you are in the world. Once you have a subscription to NordVPN (or are taking advantage of the free trial), you can choose to connect up anywhere in the world to a US-based server, which will then allow you to head to the Twitter website, and login with your username and password as normal. You'll be able to use Twitter as normal, as long as you're connected to NordVPN.
You can expect NordVPN to provide you with ample security while browsing the Web and general social media — a 256-bit AES encryption key keeps you protected from prying eyes, and you have SHA256 authentication and DNS and IPv6 leak protection as second layers of defense. NordVPN has all of your basic VPN security protocols supported, too.
Get it now: Here


Next up, we're looking at ExpressVPN. Similar to NordVPN, ExpressVPN is a prolific name in the virtual private network industry. ExpressVPN has 1,000 servers spread across up to ninety four countries, so you can make your connection appear as if it's coming from any of those countries, but for unblocking Twitter, connecting to a US-based server is the most surefire way. You should be able to browse the Web with relatively decent speeds, and that goes for social media as well.
ExpressVPN handles security with precision, too. When you're connected up to ExpressVPN, none of your data is getting out. This is because you're protected with a network of 256-bit AES encryption keys, SHA256 authentication, and support for your standard VPN security protocols. Get started with ExpressVPN at the link below.  ExpressVPN is also a great free VPN option for Twitter or even Netflix vpn since they offer 30 days refund window, no questions asked.
Get it now: Here
You can't go wrong with unblocking or un-censoring Twitter with VyprVPN as well. VyprVPN is one of the only VPNs on the market that operates 100% without third party. That said, when you connect up to VyprVPN, yes, you get free access to the Internet, even sites that were previously blocked on regular networks; however, VyprVPN doesn't collect any data itself. It doesn't take that data and then sell it off to advertisers for money. Third-parties don't help VyprVPN with security either, so since those third-parties just aren't there, they can't collect your data and sell it to advertisers either. That's why VyprVPN is one of our favorites. On top of that, you get all of the security features that are found in popular options like NordVPN and ExpressVPN as well.
Download it now: Google Play
CyberGhost is another great one for those that are concerned about privacy. CyberGhost takes on a strict no-log policy, so they're not watching and recording your traffic either. When you're connected to CyberGhost VPN, you are completely anonymous online. You'll have borderless access to Internet services, such as Twitter, Facebook, Netflix, and most everything else. CyberGhost also keeps you protected with a 256-bit AES encryption key, a SHA256 authentication token, DNS and IPv6 leak protection, and more.
Download it now: Google Play
Last, but certainly not least on our list, we have Strong VPN. Strong VPN is a great way to unlock social media sites and streaming services from anywhere in the world. Choose your geographic location, and you'll have unbridled access to Internet services. Strong VPN keeps you extremely protected on the 'net as well. With a 2048-bit RSA encryption key, a 256-bit AES encryption key, and SHA256 authentication, your data is 100% and completely protected. Hackers and prying eyes are not getting through that wall whatsoever.
Download it now: Google Play
Verdict
So, if you're trying to access Twitter, social media, or any type of streaming for abroad, but find out that it's censored, connecting up to any one of these VPNs will do the trick. We do have to say that we prefer NordVPN and ExpressVPN the most, with them having the most user friendly interfaces and best infrastructure.
* If you buy through links on our site, we may earn an affiliate commission. For more details, please visit our Privacy policy page.