Are you in the United Kingdom and want to access geo-restricted and censored content for elsewhere in the world? Maybe you're tired of British television on Netflix, and want to check out some of the epic journeys that gets put on Netflix US. Or, maybe you just want to browse the Internet privately and anonymously without anyone peering over your should in cyberspace. No matter the case, you're going to want to use a highly rated virtual private network for your purposes. They'll keep your encrypted on the 'net, and even mask your IP address with another location so that you can access all of the geo-restricted and censored content your heart could desire.
* If you buy through links on our site, we may earn an affiliate commission. For more details, please visit our Privacy policy page.
So if you're ready to start using a VPN, follow along below. We've got a great list of all the best free VPNs on the market. Here are our top picks.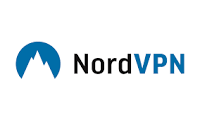 NordVPN is first on our list, and for good reason: they're a leading VPN provider, and offer customers a 3-day trial to take it for a spin. After, you can subscribe to one of their super cheap plans — that'll set you back a meager $2.75 per month, less than a cup of coffee at Starbucks or even a gallon of gas. On top of that, NordVPN offers that subscription to you risk free — don't like what NordVPN has to offer? Take advantage of their 30-day money back guarantee to get a full refund.
We really like NordVPN because of the sheer amount of infrastructure they have — you'll always have a stable connection with NordVPN because they have well over 4,000 servers supporting their massive network. And, they have over 60 geographic locations that you can mask your IP address with, opening up all types of blocked, censored, and geo-restricted content worldwide. They keep your data and privacy encrypted on the 'net with 256-bit AES encryption, SHA256 authentication, DNS and IPv6 leak protection, an automatic kill switch, and more.
Get it now: Here

NordVPN not appealing to you? ExpressVPN is an excellent runner-up, featuring a great infrastructure with well over 1,000 servers supporting its network. There are actually over 94 different geographic locations that you can mask your IP address with as well. That leaves open a ton of geo-restricted and censored content for you. ExpressVPN does streaming the best, as their servers are optimized for pulling down video streams.
ExpressVPN takes customer data and privacy very seriously — they have a strict no log policy, keep you protected with a 256-bit AES encryption key, SHA256 authentication, and then they even keep your data protected with an automatic kill switch in the event of a VPN drop. There's support for a variety of VPN security protocols, too.
Get it now: Here
Turbo VPN is an excellent choice. Anyone can use Turbo VPN and as much as they want — the service is free of charge and won't cost you a dime — there's no credit or debit card information that has to be added in. All you have to do is download the app on your phone, tap the screen, and then you're connected to Turbo VPN servers. It's pretty speedy as far as free VPNs go, but keep in mind of the typical slowdowns during peak hours when servers are being overcrowded.
Download it now: Google Play
If you're looking for options between free and paid, you'll want to check out what Hotspot Shield has to offer you. In its most basic form, Hotspot Shield offers a free virtual private network service that is ad-supported. It works really good, but there are natural connection slowdowns during peak high usage hours. If you want some extra features, Hotspot Shield premium will give you faster Internet access, no ads, and some extra features. You stay protected with a 256-bit AES encryption key, SHA256 authentication, and more.
Download it now: Google Play
Tunnelbear VPN might be the last virtual private network on our list, but it's no slouch. Anyone who signs up with a free Tunnelbear account gets completely free access to 500MB of VPN data on a per month basis. You can use this account for however long you'd like, but if you want to upgrade, you can do so for a small fee that gets you unlimited VPN data.
You might've not heard of Tunnelbear before, but they actually do really well with giving you not only fast Internet speeds, but keeping your connection encryption with industry standard security practices. Check it out at the link below.
Download it now: Google Play
Verdict
As you can see, there are a lot of great VPNs out there. Almost any one of these will help you accomplish your purposes, but you really cannot go wrong with NordVPN — with over 60 geographic locations to choose from, you should have plenty to watch.
* If you buy through links on our site, we may earn an affiliate commission. For more details, please visit our Privacy policy page.