Singapore is a beautiful country. It's a tourist destination for most, featuring a lively culture and so many things to experience. That said, if you're traveling there from the US, or another country, your communication costs can add up quickly. Roaming and international charges can add up quickly. How do you avoid that for your next trip?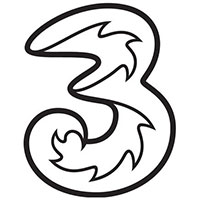 Editor's Choice
Traveling to Asia and looking for phone and data connections? We recommend the Three prepaid international Sim card. Works in several of the largest countries in Asia.
MORE INFORMATION
With a or multiple
prepaid SIM cards
, of course. You pay only a few bucks for a
prepaid SIM card for your travels
, whereas roaming and international fees highly depend on your carrier's rates for that country.
* If you buy through links on our site, we may earn an affiliate commission. For more details, please visit our Privacy policy page.
So if you want to save money for your next trip, be sure to follow along with us below — we're showing you the best
prepaid SIM cards for your Singapore travels
.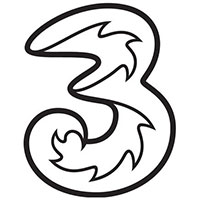 ThreeUK Smart Silver
The ThreeUK Smart Silver card is a really good one for traveling to Singapore. It's one of the cheapest choices on the market, but still offers you a good amount of high-speed data.
You get 5GB of data to use in Singapore with it, and the Smart Silver lets you receive incoming calls and text messages with the card, too. There's no support for outgoing calls and texts, though.
This one has one of the longer duration of use with it. The Smart Silver has 30 days, and that timer starts ticking once you insert the SIM into your smartphone — i.e. upon activation. After that's used up, this SIM expires and you'll need a new one. There's no topping off, unfortunately.
As implied above, activation is simple, — just put the SIM into your phone's SIM tray. You don't have to call up ThreeUK to activate at all, it all happens automatically.
Keepgo Global Lifetime
We really like what Keepgo has to offer in the Global Lifetime SIM card. With your purchase, there is 1GB of data right out of the box. But, after that's used up, you will have to pay for each additional 1GB used. That does put this as a little pricier than most, but still not a bad option for your travels.
This SIM has has a better duration than most on our list — it actually works for one year upon purchase, but that can be extended another year every time you fill up or top-off.
A lot of prepaid SIM cards for traveling to Singapore and other countries usually offer you chunks of data to use. Since this one offers you 1GB at a time, it's definitely one of the more expensive options, especially if you will be relying on communication apps like Facebook Messenger and WhatsApp pretty heavily.
Asia-Pacific Plus
We really like what the Asia-Pacific Plus SIM card has to offer. They actually give you unlimited data to use while abroad — you're looking at a whole 4.5GB of high speed data, but then are reduced down to just 128Kbps of unlimited data when that is used up.
The "con" is that you only get 15 days with this card. However, you do have package choices of either 9 or the 15 days of data, but cost varies based on your choice, with the 9 days being a little more affordable.
This one is a tri-cut SIM card, so it will work with most unlocked GSM phones, whether you're sporting a phone with a Normal, Mini, or Nano sized SIM card tray.
As you might imagine, the Asia-Pacific Plus SIM card is similar to the others on our list in that it doesn't offer hotspot or tethering abilities here. Additionally, there is no way to top-up the card, and there are no calling or texting abilities here either.
Buy it now: Amazon
ThreeUK Pay As You Go
ThreeUK has a unique Pay As You Go prepaid SIM for traveling to Singapore. There is a whole 12GB data that you can use here, and it comes with 3000 voice mins and 3000 texts, too.
We should note that voice and text can only be used to call UK numbers and European numbers,
and
you have to be in a European country to even do that. That said, voice and text just aren't going to work while you're in Singapore.
The activation process is similar to the others — just pop the card in your phone. No calling up ThreeUK necessary.
One of the really cool things that this prepaid SIM card has is the ability to top-up when you run low, whereas most require you to pick up a new SIM card entirely.
Verdict
Here we've shown you some of the best prepaid SIM cards that you can pick up for traveling to Singapore. The Smart Silver will likely bring you the best experience, but the other options aren't too bad either. The Asia-Pacific Plus' unlimited data sounds really attractive, in fact.
Do you have a favorite data package that you use for traveling to Singapore? Let us know in the comments section below.
* If you buy through links on our site, we may earn an affiliate commission. For more details, please visit our Privacy policy page.