Off to Indonesia? You can save your money on this trip by picking up a or a couple prepaid SIM cards to use during your trip. That way, you're not going to come to absurd roaming charges. It's a fairly common occurrence, but an expensive one that can cost you hundreds, if not thousands.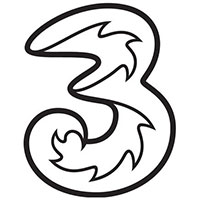 Editor's Choice
Traveling to Asia and looking for phone and data connections? We recommend the Three prepaid international Sim card. Works in several of the largest countries in Asia.
MORE INFORMATION
Prepaid SIM cards will only cost you $30 – $60, depending on the package that you pick up. So you can already see the savings that are involved.
* If you buy through links on our site, we may earn an affiliate commission. For more details, please visit our Privacy policy page.
Not sure what the
best ones are for Indonesia
specifically? Here are some of our top picks.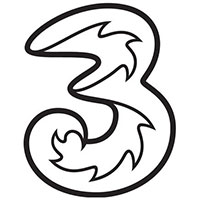 ThreeUK Smart Silver
The ThreeUK Smart Silver is probably one of your better choices for Indonesia. This one is pretty affordable, with this card starting at around an affordable $30.
$30 is cheap, considering that you get a whopping 5GB of data to use on your trip, and you can receive incoming calls and text messages with the card. They don't allow outgoing calls or texts, unfortunately.
This isn't a permanent SIM card, so you will have to watch your time. This card has a duration of 30 days, which starts right after you insert the SIM into your phone.
You really do have to get a new card if you use that 30 days up, or when you use the data up, whichever comes first. That's because ThreeUK offers no top-up options here.
Keepgo Global Lifetime
Keepgo is actually a really good choice for traveling to Indonesia, too. Their Global Lifetime SIM card is perfect for your travels. You only get 1GB of data right out of the box with this SIM card, and you will have to pay for each additional 1GB that you use; however, it's more affordable than roaming charges today.
You're getting fast, 4G LTE data here. Additionally, your SIM will work for a year after purchase, but can be extended another year every time you fill up or top off.
Like most other prepaid SIM cards, you'll find that this doesn't support tethering or hotspot use either.
You might actually end up paying more in data with this card. Since you don't get a large chunk to use right out of the box like the others, you'll be using a lot of your data on apps like WhatsApp, Facebook, and others for communication.
Asia-Pacific Plus
The Asia-Pacific Plus SIM card has some of the best value on our list, offering you unlimited data. Yes, you read that right — unlimited data in Indonesia!
We should mention that it's not all high-speed data. It limits that to just 4.5GB. However, once you use that up, you're reduced down to a meager 128Kbps of unlimited data. That's pretty slow, but does keep you connected online.
Like some of the others — Asia-Pacific Plus does have a timer on how long it stays activated — you get just 15 days of use here. And that does start from the time that you insert the card into your phone, and whether you use the data or not.
This SIM card has actually been tri-cut, enabling you to use this with GSM phones that support Normal, Mini, or Nano SIM cards. This way, the Asia-Pacific Plus SIM will work with all unlocked GSM SIM trays.
As you might imagine, there are no hotspot or tethering abilities in the Asia-Pacific Plus SIM cards. Like the Smart Silver, there's no calling and texting, and there's no top-off abilities either.
Buy it now: Amazon
ThreeUK Pay As You Go
We really like ThreeUK's sweet Pay As You Go card for traveling to Indonesia. This prepaid SIM card actually brings you a ton of value for your trip — you get 12GB data that you can use while on the go, and there are 3000 voice mins and 3000 texts, too.
While ThreeUK's Pay As You Go does have that voice and text support, it's important to understand that voice and text can only be used to call UK numbers and European numbers,
and
you have to be in a European country.
Suffice to say, in Indonesia, this will be a data-only card.
Just like the Smart Silver, ThreeUK makes activation really easy, just requiring you to pop it inside your smartphone. They do let you top-off your data as needed here, too.
Verdict
As you can see, there are a lot of excellent prepaid SIM cards for your travels to Indonesia. Most of these will provide you with some excellent data capacity, but most of them don't have support for outgoing calls or text messages. You'll have to rely on your data for that, through apps like Facebook Messenger and WhatsApp.
Do you have a favorite prepaid package that you like to use for international traveling? Let us know in the comments section below.
* If you buy through links on our site, we may earn an affiliate commission. For more details, please visit our Privacy policy page.