Are you heading out to Australia for vacation or for work? Before you go, you'll want to make sure that you pick up a prepaid SIM card for your phone. After all, you don't want to come home to hundreds, if not thousands of dollars in charges from roaming fees, calling fees, and more. That happens all too often, when it can easily be prevented through a prepaid SIM card. You're saving hundreds, if not thousands of dollars in fees that way.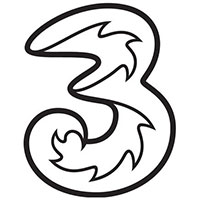 Editor's Choice
Traveling to Australia and looking for phone and data connections? We recommend the Three prepaid international Sim card. Works in several of the largest countries in Australia.
MORE INFORMATION
So what are the best
prepaid SIM cards for your travels
to Australia? Follow along below, and we'll show you the best choices available for your phone today.
* If you buy through links on our site, we may earn an affiliate commission. For more details, please visit our Privacy policy page.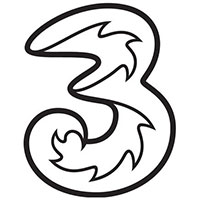 ThreeUK Smart Silver
First up, we're looking at ThreeUK's Smart Silver SIM card. This is one of the cheaper options out there, only setting you back around $30. With it, you get some pretty good value. You have 5GB of data to use, and you can receive incoming calls and text messages with the card; however, there are no outgoing abilities here.
ThreeUK's Smart Silver does have a few things you need to watch out for though. For one, once you insert the SIM into your smartphone, you only have 30 days with it. Once that 30 days is up, your SIM expires.
Activating the card is actually really easy — just insert it into the SIM slot in your phone. If you don't activate it or use it, the SIM will expire after a year no matter what.
Additionally, we should let you know that there are no top-up options with this card — once you use the 5GB, that's it!
Optus
Optus, one of the carriers in Australia, offers you a really good card for on the go travel, too. This SIM card from them gives you nationwide Unlimited talk & text — incoming and outgoing — and 15GB of high speed data in Australia for 28 days. That 28 days starts when you activate the card, which happens through an online form that you fill out.
The Australian carrier does offer tethering with this SIM. And you will need to have an Unlocked GSM phone to use it — it won't work with carrier-locked devices, or CDMA phones.
The SIM card is a little strange from the standpoint that it will automatically end if you run out of either 15GB or the included AU$39.95 credits. If you still have data and credits leftover, the SIM automatically ends after the 28 days.
Asia-Pacific Plus
Believe it or not, the Asia-Pacific Plus prepaid SIM card offers you connectivity in Australia as well. What's unique here is that the Asia-Pacific Plus SIM actually has Unlimited data, which you don't see too often. They give you 4.5GB of high-speed data, but once you use that up, you're reduced down to just 128Kbps of unlimited data. That's still not bad, considering many prepaid cards just cut you off when you use it up.
This card, however, only gets you 15 days of data use from the time that you insert the card into your phone. The Asia-Pacific Plus card actually has options for either 9 or 15 days of data, but your cost will obviously vary depending on which you choose.
Being a tri-cut SIM, you can use this with GSM phones that support Normal, Mini, or Nano SIM cards. Unlike the Optus, there are no hotspot or tethering abilities in the Asia-Pacific Plus SIM cards. You don't have refill abilities, and there are no calling or texting abilities here either.
Buy it now: Amazon
ThreeUK Pay As You Go
ThreeUK also has a sweet Pay As You Go choice for traveling to Australia. Out of the box, you have 12GB data that you can use, as well as a whopping 3000 voice mins and 3000 texts. We should let you know that voice and text can only be used to call UK numbers and European numbers, and you have to be in a European country.
That said, if you're traveling to Australia, you're going to be getting data-only here. Activation is easy, just requiring you to pop it inside your smartphone. The cool thing that ThreeUK does here is gives you the option to top-up when you run low, whereas the rest do not.
Verdict
As you can see, there are a lot of awesome SIM cards for Australia travels. We think the Smart Silver will probably be one of your best choices, though ThreeUK's Pay As You Go option is pretty nice as well, despite its limitations.
Do you have a favorite prepaid
SIM card for traveling
to Australia?
* If you buy through links on our site, we may earn an affiliate commission. For more details, please visit our Privacy policy page.