Not charging issues are among the most commonly reported problems with smartphones today and the #LG V20 (#V20) is no exception. In fact, we already received some complaints from our readers requesting assistance as their devices would no longer charge its battery like it used to. The South Korean phone maker has always been so consistent with the quality of its devices and so far, there was no incident that may tag the V20 as a sub-standard device. It's not perfect and there might be some manufacturing issues with some of the units but when it comes to the battery, the V20 is good.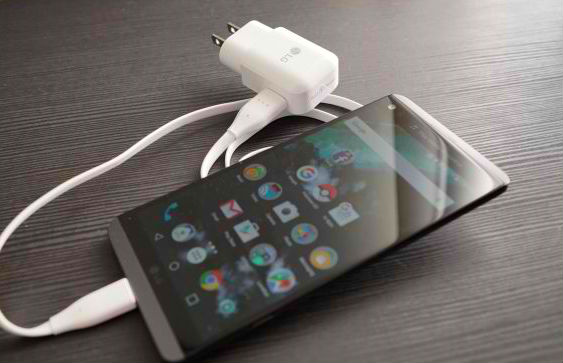 In this post, however, I will address the not charging problem with the LG V20. It could happen to you, it could happen to anyone who owns a smartphone. Below are some steps you can follow to thoroughly troubleshoot your phone that would no longer recognize the charger being connected let alone charge the battery. Read on to understand more about this problem and learn how to fix it.
For those who have other issues, however, make sure you drop by our LG V20 troubleshooting page as we support this phone already. Meaning, we publish troubleshooting guides and solutions every week as well as answer questions sent by its owners. Try to find issues that we've already addressed and use the solution we provided if applicable. If you need further assistance, however, make sure you fill up our Android issues questionnaire. Just give us the information we need and we'll do the rest.
Troubleshooting LG V20 that's not charging
The purpose of this troubleshooting guide is to determine what the problem with your phone is and come up with a solution or workaround that will let you continue use the device even if the charging process fails sometimes. In this case, this is what you're going to do:
Step 1: Verify it's not a system crash issue by pulling the battery
This is a very straightforward step, it's simple, it's easy but also very effective. The moment you plug your phone and it won't respond to the charger, turn your device off, if it's powered on, and then remove the back cover and pull the battery out.
While the battery is out, press and hold the Power key for a minute. After that, replace the battery and put the back cover on. Then, turn the phone on and try to charge the phone again.
The reason behind this step is to make sure the firmware is responding as it also plays a great role in the charging process. It's actually the one responsible in making sure correct voltage and current is flowing through the circuits. Without it or if it keeps crashing, the phone may not charge properly or not at all. The battery pull procedure is very effective in addressing minor firmware issues.
Step 2: Make sure your charger is plugged into a working power source
If the phone won't charge after doing the battery pull procedure, then make sure your charger is plugged into an electric outlet that works. You can just unplug an appliance that you know is working properly and plug the charger into the outlet.
In case the problem persists, try to do the next step.
Step 3: Connect your LG V20 to a computer or laptop if possible
The purpose of this step is to make sure verify if the USB cable is working properly or to know if it's broken. It is important that you rule out this possibility first since the USB cable is the only thing that bridges the phone and your charger.
If the phone shows it's charging or gets detected by the computer, then the cable is good and it's most probably an issue with the charger. However, if the computer cannot detect the phone or if the latter still won't charge, then continue your troubleshooting.
Step 4: Physically check the charger for debris or lint in the port
You don't have to do much. Just try to look into the port on your charger and check if there's a debris, lint or corrosion that might have prevented the phone from charging due to improper or no contact at all.
As for the debris or lint, you can just fish them out but when it comes to corrosion, all you need is a blast of compressed air. In case there's a bent pin or connector, attempt to straighten it out with a pair or tweezers.
However, if the charger doesn't show any abnormalities and if it's possible to use a different one, try to do so just to find out if the phone charger with other chargers.
Step 5: Check the cable for breaks and corrosion on both ends
Run your fingers through the USB cable and try to feel any abnormalities such as lumps or breaks. If the cable is perfectly fine, you wouldn't feel anything unusual. Once you've verified that the cable is fine, try to check both ends to find out if something is preventing the connectors from making proper contact.
If the cable is fine, then try to use a different cable that has the same specs with the original if possible. If that works then you should buy a new charger kit for your LG V20.
Step 6: Check your phone's USB / charging port
After inspecting both the power adapter and USB cable, you should check your phone's utility port. Try to find if there is a debris, lint, bent pin or corrosion. These things may disrupt the charging process.
If the phone suffered either physical or liquid damage, then there's always a valid reason to think the circuit that is connected to the charging port got affected. Sadly though, we really can run tests that may confirm this. So, try to rule out another possibility before you seek assistance from a technician.
Step 7: Try a different battery
One of the good things about the phones that have removable batteries is that you can always buy a spare. While we don't know at this point what the problem with your phone is, there's always a possibility the battery got damaged especially if the phone suffered liquid damage or if the problem occurred without apparent reason and the phone shut off on its own.
If possible, borrow a battery from someone with the same phone or you can go to a local shop to try a different battery.
Step 8: Seek assistance from a technician
If all else fails, it's time you sought assistance from someone who can do some tests to confirm if the problem is with the firmware or hardware. Should the problem is found in the hardware, it's more likely a manufacturing defect especially if the device didn't suffer from both liquid and physical damages.
Other LG V20 Charging Related Issues
Here are some of the most commonly reported charging problems with the LG V20 smartphone…
LG V20 charges but it continues to go down instead of up
Problem: My LG V20 charges when I plug it in but the charge doesn't go up. For instance, if I plug it in while it still has 10%, it won't go up to 11% and so on, instead it goes down, although the phone can actually detect that the charger is connected and that there's electricity flowing.
Answer: The possibilities are your phone is experiencing a minor system issue, there are so many apps running in the background, it's experiencing hardware problems. Based on these possibilities, here's what you need to do:
Reboot your phone to rule out the possibility that the problem is caused by some minor firmware and hardware issues.

Boot your phone in safe mode to rule out the possibility that some third-party apps is causing the problem.

If the issue occurs in safe mode, backup your data and do the factory reset.
How you boot your LG V20 in Safe Mode
With the screen on, press and hold the Power key.

In the options menu that displays, press and hold Power off.

When prompted to restart in Safe Mode, tap OK.

After your device restarts, it displays Safe mode at the bottom of the screen.

Uninstall apps that are causing a problem.
How to Factory Reset LG V20
Back up data on the internal memory.

From any home screen, tap Settings.

On the General tab, tap Backup & reset.

Select or clear the following check boxes: Back up my data, Automatic restore

Tap Backup account and follow the steps to create Google backup account, if necessary.

Tap Factory data reset.

Note

:

Alternatively, you may tap Network settings reset to just reset Wi-Fi, mobile data, and Bluetooth settings.

Review the warning message and select or clear Erase SD card.

Tap Reset phone > Next.

Tap Delete all.

Tap OK.
LG V20 doesn't charge anymore but phone detects charger
Problem: I already booted the phone up in safe mode and charged the phone but to no avail. The problem is that the phone, LG V20, can detect when the charger is connected, however, it doesn't charge at all. In safe mode, the same thing happens. What must I do?
Troubleshooting: I understand you already did a couple of procedures to try to fix the problem but to no avail. So I will ask you to backup all your data and files and do the master reset.
How to Master Reset LG V20
Back up all data on the internal memory.

Turn off the device.

Press and hold the Power and Volume down buttons.

When the LG logo appears, quickly release and then re-hold the Power button while continuing to hold the Volume down button.

When "Factory data reset" appears, use the Volume down button to highlight Yes.

Press the Power button to confirm.

When prompted to "Erase all user data and restore default settings," use the Volume down button to highlight Yes.

Press the Power button to reset the device.
I hope that this guide can help you determine what the problem with your device is and find a solution for it.
CONNECT WITH US
We are always open to your problems, questions and suggestions, so feel free to contact us by filling up this form. This is a free service we offer and we won't charge you a penny for it. But please note that we receive hundreds of emails every day and it's impossible for us to respond to every single one of them. But rest assured we read every message we receive. For those whom we've helped, please spread the word by sharing our posts to your friends or by simply liking our Facebook and Google+ page or follow us on Twitter.
Phone Not Charging Troubleshooting