Times are changing, tides are shifting, trends are passing and drifting and priorities are rearranging. The thing is the way device manufacturers set their priorities straight doesn't always align with the wishes of the overwhelming majority of mobile consumers.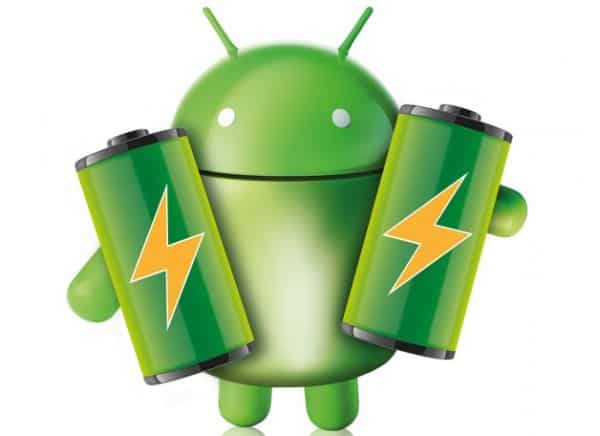 Take smartphone battery capacity. Literally everyone who's ever owned a half-decent Android with web access, a semi-sharp display and the ability to run games and various juice-consuming apps knows autonomy is a pain.
Yet except for Motorola and maybe Lenovo, OEMs refuse to do the right and simple thing and increase cell size at the risk of also beefing up bulk. Recently, a separate but just as disturbing market direction has begun to dictate to gadget producers user-removable batteries and microSD card slots are out of style.
Taking a page from Apple's ill-advised book, Samsung outed the Galaxy S6 and S6 Edge with sealed pacemakers and no external storage expansion possibility. Meanwhile, the HTC One M9 and Sony Xperia Z3 let you slip in a microSD card for extra hoarding room, but block entry to the old juicers.
Needless to stress why some find microSD support and replaceable cells greatly convenient, so without further ado, here are a few of the remaining Mohicans to offer both features:
Up to 128 GB microSD capabilities; 3,000 mAh battery
Not only can you see, touch and substitute the out-the-box cell in need (and for a really small price), but this also delivers plenty of energy, sufficient in fact to comfortably last you through the typical work day. Then again, what's not to like about the G3?
It's almost as speedy as its successor, it's over 75 percent screen with ultra-narrow bezels, a multitasking champion, runs on Lollipop sans a glitch and sports top-of-the-line Quad HD display resolution. Plus, it's roughly twice as cheap as a Galaxy S6 and, presumably, a G4.
Up to 64 GB microSD expansion; 2,540 mAh battery
Not digging the gargantuan footprint of the 5.5-inch G3 or perhaps feel $370 is too much to pay for a slab of silicon, no matter how cool of a discount Amazon pitches? The "diminutive" G3 S might be the answer to all your prayers, albeit it's not as small or affordable as you'd probably expect.
It's 5 inches in diagonal, 137.7 mm in height, nearly 70 mm wide and it's just $165 cheaper than the "full-sized" G3 with lower resolution, less processing power, an inferior RAM count, camera sensor, everything. Not to mention it barely accommodates 8 gigs of internal data, limiting your microSD inflation as well.
Up to 128 GB microSD; 2,800 mAh battery
Last year's "next big thing" is by no means better than LG's 2014 spearhead, yet it's still slightly steeper. What's up with that, Sammy, Amazon and especially Sprint? Granted, you do get water resistance and fingerprint recognition here, only at the end of the day, the FHD Samsung is clearly no match for the QHD LG.
Not in ppi, RAM muscle, build quality or overall design style. Perhaps in cell endurance, thanks to Galaxy S5's more frugal screen.
128 GB microSD; 3,220 mAh battery
Look, we get it, the 5.7-inch Super AMOLED 2K phablet is a powerhouse, with Snapdragon 805 inside, 3 GB RAM, 32 GB native storage space, up to 20-hour 3G continuous battery life, fast charging technology, heart rate monitoring, fingerprint authentication and S Pen support.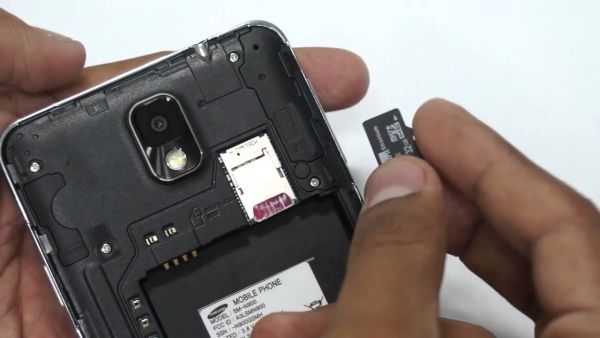 It's handsome as well, with its premium metallic frame, soft-textured back cover and 8.5 mm wasp waist. But $300 with a 24-month carrier obligation?!? That sounds extreme. Even $230 is preposterous. For crying out loud, the newer, better-looking, more robust albeit smaller Galaxy S6 starts at $200.
64 GB microSD; 2,600 mAh battery
It may feel hard to argue with a sub-$300 SIM-free valuation of a Lollipop-ready device packing quad-core Snapdragon 600 or octa Exynos 5 punch, plus 2 GB RAM. Yet if the LG G2 can go for $220 in a 32 GB configuration, so should the 16 GB GS4 model Amazon shamelessly charges almost three Benjamins for.
True, G2's battery is bolted down. Otherwise though, the 2013 high-enders are matched in screen res and camera performance, and the G2 likely prevails as far as autonomy and processing speed are concerned.
64 GB microSD; 2,800 mAh battery
Bet you forgot all about this unusually timid mid-end 6 incher. So did AT&T, we presume, or else they'd lack the gumption of asking 100 clams for such an unimpressive phablet on-contract.
It's really not worth it, since the battery is teeny-tiny, the display 720p, the cameras mediocre and, given the nonexistent marketing, we wouldn't be surprised if the Mega 2 were stuck on KitKat for a long, long time.
128 GB microSD; 2,100 mAh battery
Before you even think it, we had to include an ultra-low-cost no-contract trooper in our roundup of the rare removable battery/storage expansion birds. We just had to. And yes, we agree the Desire 510 looks pretty chintzy and its specs are, well, a full-on crapfest.
But it's 65 lousy bucks, lets you add all the memory required to deposit half of Netflix's library and, thanks to an FWVGA panel blessing in disguise, promises to last around 17 hours between charges.