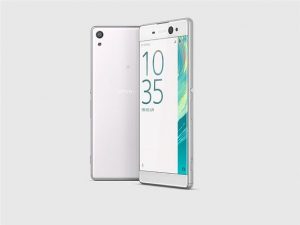 Sony's #XperiaXAUltra is now available for just $299.99 on eBay. The seller is also offering a bundle with the device which gives you unlimited data, voice and texts for a month. Barring this, the Xperia XA Ultra is a very attractive offering given the features on board. For those unaware, this is a phablet with a fairly large display on board.
The handset comes with a 6-inch 1080p display, a 21.5-megapixel rear camera, a 16-megapixel front camera (with LED flash), 3GB of RAM, 16GB of expandable storage, the octa-core MediaTek MT6755 chipset, Android 6.0 Marshmallow, and a 2,700 mAh battery. As you can see, the Xperia XA Ultra is a pretty attractive device given the price tag. What makes the deal even better is the fact that it comes with one month of free data, text and calls.
Head over to the link below for more details on the deal.
Get the unlocked Xperia XA Ultra for just $299.99 on eBay!