With the on-going recall of #GalaxyNote7 series, worldwide sales of the new Samsung flagship is surely taking a huge hit. If you're reading this post, you should know by now that Samsung had been forced to issue a recall of its most recent flagship after dozens of documented reports of the battery catching fire surfaced. If you've received the replacement one, you should stop worrying as Samsung claims replacements ones are be a lot safer compared to the initial batches. It doesn't mean however that the replacement Note 7s will be free of issues. On the contrary, we are expecting to receive a lot of many different issues about this product in the coming months so keep watching for our Note 7 troubleshooting posts.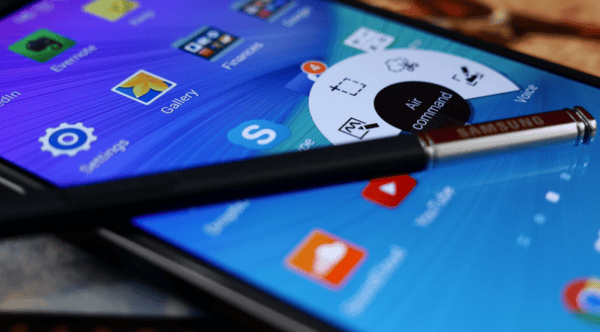 In the meantime, these are specific issues we cover in this post today:
If you are looking for solutions to your own #Android issue, you can contact us by using the link provided at the bottom of this page, or you can install our free app from Google Play Store.
When describing your issue, please be as detailed as possible so we can easily pinpoint a relevant solution. If you can, kindly include the exact error messages you are getting to give us an idea where to start. If you have already tried some troubleshooting steps before emailing us, make sure to mention them so we can skip them in our answers.
---
Problem #1: Galaxy Note 7 "camera failed" error
I'm getting the "Camera failed" error when I launch the front facing camera on my Galaxy Note 7. I have taken all of your troubleshooting steps, including re-launching the camera app, turning off smart stay and rebooting, clearing the camera app data and cache, and doing a factory reset. I'm hoping there's something else that will work. I just received my replacement Note 7 and I didn't have this issue on my original. — Kevin
Solution: Hi Kevin. The troubleshooting steps you mentioned are all that you can do to try to resolve the problem. Since even a factory reset did not fix the issue, the replacement unit you received may have a defective hardware in the first place. Try doing another round of factory reset and observe the phone without any apps. If the issue remains, get another replacement.
Keep in mind that replacement phones are not brand new units but are refurbished ones so there's a chance that they may be defective in the first place (especially if Samsung does not take extra checks before putting the returned unit to circulation).
Problem #2: Intermittent sensitivity issue on Galaxy Note 7 S-Pen
I have a Note 7. The S-Pen is becoming randomly overly sensitive (registering a click at random distances from 0-3 cm from the screen, rather than actually when i make contact). This makes typing, or selecting anything with much precision, difficult. It is also an intermittent condition, but I have not been able to figure out what conditions contribute to it occurring (no one app, no number of apps, no time since reboot). And the condition will go away on its own, while no action I take (including soft reset) seems able to clear the error. — David
Solution: Hi David. The S-Pen of the new Note 7 is twice more sensitive than its predecessor so your issue doesn't make sense. Below are the troubleshooting steps that you can do to narrow down the cause of the problem.
Remove screen protector. If you are using one, try to remove it so you'll see the difference. Some screen protectors can affect the sensitivity of the digitizer so taking it out is a must. If you feel some unnatural resistance when trying to write, or if you notice uneven surface, you may have a problem with the screen film.
Remove magnetic covers. Same as the screen protector, you must try to remove whatever protective case you're using to see any difference in Note digitizer sensitivity. If the cover has a magnetic lock, it may interfere with the S-Pen's functionality.
Replace the S-Pen tip. Sometimes, replacing a worn out S-Pen tip works in resolving sensitivity issues. If you have a spare tip, try to replace the existing one. This is the last troubleshooting step that you can do on your S-Pen.
Perform a factory reset. To also check if the phone's firmware itself is the issue, you can try a factory or master reset. This will not only delete existing bugs, but may also prevent potential ones from developing. Make sure to also update all your apps after this procedure.
For reference, below are the steps on how do a master reset:
Backup your data and files saved in the phone's internal storage.
Remove your Google account to deactivate the anti-theft function of the phone.
Turn off your Samsung Galaxy S7 Edge.
Press and then hold the Home and Volume UP keys, then press and hold the Power key. NOTE: It doesn't matter how long you press and hold the Home and Volume Up keys, it won't affect the phone but by the time you press and hold the Power key, that's when the phone starts to respond.
When the Samsung Galaxy S7 Edge shows on the screen, release the Power key but continue holding the Home and Volume Up keys.
When the Android logo shows, you may release both keys and leave the phone be for about 30 to 60 seconds. NOTE: The "Installing system update" message may show on the screen for several seconds before displaying the Android system recovery menu. This is just the first phase of the entire process.
Using the Volume Down button, highlight the option 'wipe data / factory reset'' and press the Power key to select it.
Press the Volume Down button a few times to highlight 'Yes — delete all user data' and press the Power key to select it.
It may take a few seconds to complete the reset so just wait.
Once completed, the option 'Reboot system now' must be highlighted, so press the Power button to restart your phone.
The Note 7 will then boot up normally.
If the above suggestions won't help, contact Samsung and demand for a replacement phone.
Problem #3: Gear S2 and Galaxy Note 7 notification issue
Hello. I have the Note 7 and Gear S2 4G. I have had the watch since it came out last November. The problem I am having is that the settings for my watch change everytime I power it on. It changes my notifications in the Gear app. It worked fine with my Galaxy S6. I have tried rebooting and everything. The notifications it keeps changing are the ones to receive notifications from the phone on my watch while I am on the phone. Like phone calls or text messages and Voicemail. Like I said before no problem with my S6 only my Note 7. Please help. — Brandon
Solution: Hi Brandon. The first thing that you want to do is to ensure that both devices are running the latest software update. If both of them are already updated at this time, try to factory reset the phone first to check for any change in notification behavior. If nothing changes, make sure that you also factory reset the watch to refresh the firmware of both devices.
Problem #4: Verizon replacements for recalled Galaxy Note 7 devices
Hi and good morning. I follow your website and I refer to it often for my Android phones as well as my family's phones. I am wondering if you have heard anything about when VZW might be getting repaired Galaxy Note 7s to replace the phones that were issued to us here in the US, and then recalled.
I call Verizon and they never seem to know anything. In fact, most of us know more than they claim to know just from news updates on the interweb,. Any info you might have would be great. Thanks. — Russell
Solution: Hi Russell. We don't work for Verizon so our information regarding any Note 7 recall-related issue are just as good as yours. As far as Verizon's official channel is concerned, customers can start claiming replacement units starting September 20, 2016.
As of this writing, Samsung claims that they've already recalled about 70% of all Note 7s in both South Korea and the US. If you received your Note 7 from Verizon, make sure to visit the nearest available store and have your device replaced as soon as possible.
Problem #5: Galaxy Note 7 won't turn on
Hi. I have a problem with my Samsung Note. It just died last night. I was trying to open a page, the response was very slow, so I hit the back button. It didn't answer to my command, so I pressed Home button and Power button. My phone just went black and that was it. I couldn't start up again. Unlike other times, when my phone just freeze and was hot because I've used it a lot, this time, the phone was cold – the battery was cold, and I had it in my hands just a little time before it died. Should I mention that it doesn't show me anything when I am trying to recharge the battery, nothing. It doesn't heat up. I followed some steps on this page, but it didn't help. The laptop doesn't show me anything like recognising the device. It just makes a noise when I'm introducing the cable in the USB port. If you could help me with any information or something, I would appreciate it very much! It just happened when I needed my phone the most. And I am afraid that I may have lost all my contacts number. Thank you very much, for your help! Best regards. — Carmen
Solution: Hi Carmen. If the phone remains totally unresponsive even after leaving it connected to a charger for at least 30 minutes, we doubt if there's anymore that you can do on your level to fix it. The only thing that we can suggest is that you try to boot the phone in other modes to see if you can revive it. If nothing happens, have the phone replaced.
Below are the steps on how to boot your Note 7 to different modes.
Boot in Recovery mode
Charge the phone for at least 30 minutes.
Press and then hold the Home and Volume UP keys, then press and hold the Power key.
When the Samsung Galaxy Note 7 shows on the screen, release the Power key but continue holding the Home and Volume Up keys.
When the Android logo shows, you may release both keys and leave the phone be for about 30 to 60 seconds.
Using the Volume Down key, navigate through the options and highlight 'wipe cache partition.'
You can either wipe the cache partition or do a factory reset when in this mode.
Boot in Download Mode
Charge the phone for at least 30 minutes.
Press and then hold the Home and Volume DOWN keys, then press and hold the Power key.
When the Samsung Galaxy Note 7 shows on the screen, release the Power key but continue holding the Home and Volume DOWN keys.
Wait until the Download screen appears.
If you can boot the phone in download mode but not in other modes, that means that your only way out may be to flash a stock or custom firmware.
Use Google to look for a guide on how to do it.
Boot in safe mode
Charge the phone for at least 30 minutes.
Press and hold the Power button.
Once the 'Samsung Galaxy Note 7' logo appears, release the Power key and immediately press and hold the Volume Down button.
Continue holding the button until the phone finishes rebooting.
Once you see the text "Safe mode" at the bottom left corner of the screen, release the Volume Down button.
The only difference of safe mode from normal mode is that the former prevents third party apps from running. If you can boot the phone in safe mode but not in normal mode, uninstall all apps until the issue (that prevents you from booting normally) is eliminated.
Problem #6: Galaxy Note 7 is totally unresponsive
Hello. Great blog! Very informative and easy to understand. Wonderful educational resource for the masses. Keep up the great work! My Note has from time to time given me the "No SIM card detected" error. I would restart and all would be fine. Last week, the error came up multiple times in 2 days and then the phone started shutting down on its own. It would not start up immediately, sometimes a few hours would go by and when I hit the power button it would power up, but only stay on for short spurts of time before shutting down again.
Now, the phone will not turn back on at all. I bought a Galaxy J7 in the meantime, but it appears I didn't back up my data on the Note (based on attempting to sync via Google and only email contacts show, not phone numbers) so I expect to lose all my contacts and pictures if I can't power on my Note 7 to sync or export to my SD card. I did the soft reset to no avail. When trying again hours later, just to see, the phone did vibrate and the logo appeared and that was it. Power off. Perhaps this is a telling sign?
I get no response when holding buttons (home, power, volume up). Any suggestions? Your help is greatly appreciated! — Michelle
Solution: Hi Michelle. If you want to check if you can boot the phone so you can create a backup of your files, we suggest that you try to restart it to safe mode first. If that won't work, try the other two modes we mention above.
You should also know by now that Samsung is recalling Note 7s around the world. If you haven't returned your device yet, we highly suggest that you do so ASAP. Since it's a recall, you don't have to explain what the problem is to get a replacement unit.
If you are already using the replacement unit at this time, we still recommend that you have the device replaced if you can't turn it back on by doing any of the modes above.
---
Engage with us
If you are one of the users who encounters a problem with your device, let us know. We offer solutions for Android-related problems for free so if you have an issue with your Android device, simply fill in the short questionnaire in this link and we will try to publish our answers in the next posts. We cannot guarantee a quick response so if your issue is time sensitive, please find another way to resolve your problem.
If you find this post helpful, please help us by spreading the word to your friends. TheDroidGuy has social network presence as well so you may want to interact with our community in our Facebook and Google+ pages.