There were quite a lot of reports from #Samsung Galaxy Note 5 (#Note5) suggesting their phones started to act crazy after the #Marshmallow update and the most common problem is the random reboots. According to some, their phone started to turn off and back on a few days after installing the Android 6.0.1 update.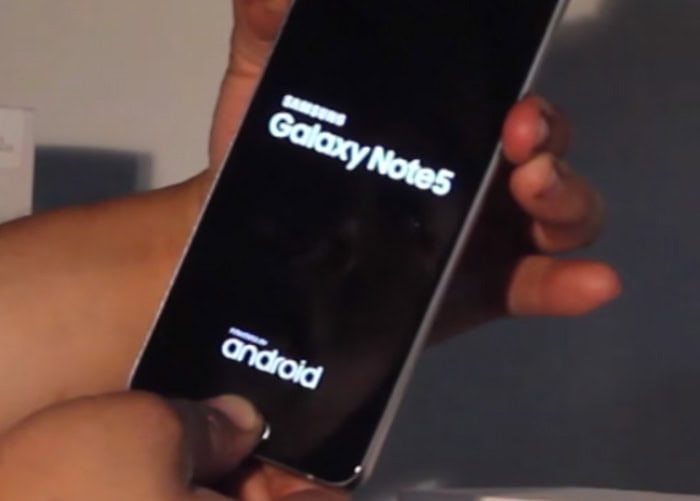 Issues like this are often associated with the firmware specifically the cache and/or data. There are files that get corrupted easily during updates and need to be cleared off the phone's memory so that the new system will create new ones that are completely compatible. Considering a jump from Android Lollipop to Marshmallow is a huge one, it is more likely that when an issue like this occurs, it's either the system cache or data.
Let's try to look into this problem once again to shed some light to minds of the users who been bugged by it. For our readers who have other concerns, make sure you visit our Note 5 troubleshooting page as there are already hundreds of existing solutions to problems we've already addressed since the release of the device.
If you need further assistance though, you can always contact us. Just fill up our Android issues questionnaire accurately and hit submit. Don't worry about anything as this is a free service but please feed us with more information about your problem so we can help you better.
Troubleshooting Galaxy Note 5 random reboot issue
Before we go deeper into this problem, I want to share with you one actual message from our readers that best describes this issue…
"Hey guys! I'm one of the early adopters of the Galaxy Note 5. I bought it the moment it was made available and since I never really had any problems with it as it always worked so fine and so fast. Then there's this Marshmallow update that I downloaded a couple of weeks ago. Since then my phone has never been the same. I noticed that it slowed down a bit like some apps are now taking a bit longer to open and do some tasks and there are instances of reboots. I observed it closely and even if it has enough battery, it just turns itself off and in a few moments it would turn back on as if I rebooted it normally but I didn't. Can you please tell me what I need to do to make my phone faster again and to get rid of these reboots?"
There are three common causes of random reboots. The first are the apps that often crash and affect the firmware or cause it to crash as well. Then, there's the caches and the data that often get corrupted when new firmware is installed. Lastly, there's the hardware problem that we can't do something about. With all that being said, here's what you should do…
Step 1: Boot your Note 5 in safe mode. It is imperative you do this first of all to immediately isolate the problem, although at this point we are trying to find out if your apps have something to do with it. Booting your device in safe mode means you're putting it in diagnostic state wherein only pre-installed apps and services are running. It is necessary to determine whether your downloaded apps are causing the problem or if it's the pre-installed ones that have issues. Here's how you boot your device in safe mode…
Turn off your Galaxy Note 5.

Press and hold the Power key.

When 'Samsung Galaxy Note 5' appears, immediately release the Power key and then press and hold the Volume Down button.

Continue holding the Volume Down button until the phone finishes the restart.

When you see Safe Mode on the lower left corner of the screen, release the button.
Continue using your phone while in safe mode. I suggest using it in that state for a day or two just to find out if it reboots on its own even with all third-party apps are disabled. If so, then the problem could be in the firmware or pre-installed apps, otherwise, you need to find the apps that cause the problem and uninstall them.
Step 2: Delete the system cache of your phone. As I said earlier, system caches and data get corrupted most of the time during major updates. When this happens, the new system will still continue using those files but since they're corrupt, conflicts occur that may result in the slowing down of your device or random reboots. Sometimes system crashes are created due to these files, which leaves your phone unresponsive.
To prevent this, you need to delete those files so that the new firmware will create new ones. Here's how you delete the system cache:
Turn off your Galaxy Note 5.

Press and hold the following three buttons at the same time: Volume Up key, Home key, and Power key.

When the phone vibrates, release the Power key but continue to press and hold the Volume Up key and the Home key.

When the Android System Recovery screen appears, release the Volume Up and Home keys.

Press the Volume Down key to highlight 'wipe cache partition.'

Press the Power key to select.

When the wipe cache partition is complete, 'Reboot system now' is highlighted.

Press the Power key to restart the device.
After doing this, use your phone for yet another day and continue observing it. If the random reboots still occur, then the next procedure is necessary–master reset.
Before you actually follow the steps below, make sure you to backup your data, files, pictures, etc. as they'll be deleted during the process. Once finished, then follow these steps…
Remove your Google account and disengage the screen locks to make sure you won't trip the Factory Reset Protection (FRP).

Turn off your Samsung Galaxy Note 5.

Press and hold the Volume Up, Home and Power keys together.

When the device powers on and displays 'Power on logo', release all keys and the Android icon will appear on the screen.

Wait until the Android Recovery Screen appears after about 30 seconds.

Using the Volume Down key, highlight the option, 'wipe data/factory reset' and press the Power key to select it.

Press the Vol Down button again until the option 'Yes — delete all user data' is highlighted and then press the Power key to select it.

After the reset is complete, highlight 'Reboot system now' and hit the Power key to restart the phone.
Observe your phone again and see if the problem remains after the reset.
Step 3: Send the phone in for repair
For average users, this is the next safest step to get the problem fixed but if you have sufficient knowledge in flashing firmware, then you can try re-installing the firmware. All you need is the copy of the firmware package, the Odin flashing tool and a Windows computer. But you should know this is a very risky procedure that may lead to permanent bricking of your device so proceed at your own risk.
I will not include a step-by-step guide here so that only those who have knowledge about it can try. Average users, just let the technician check the phone for you.
I hope this helps.
CONNECT WITH US
We are always open to your problems, questions and suggestions, so feel free to contact us by filling up this form. This is a free service we offer and we won't charge you a penny for it. But please note that we receive hundreds of emails every day and it's impossible for us to respond to every single one of them. But rest assured we read every message we receive. For those whom we've helped, please spread the word by sharing our posts to your friends or by simply liking our Facebook and Google+ page or follow us on Twitter.