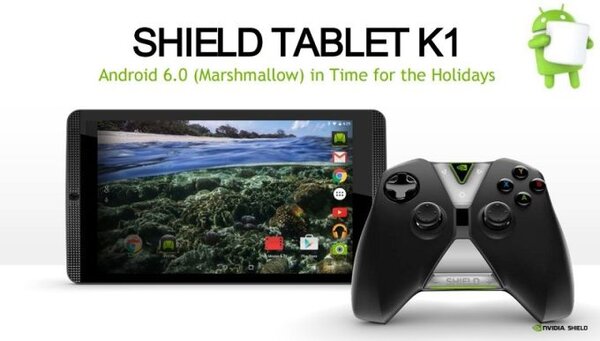 The #ShieldTabletK1 was released by the company a couple of days ago after the original #ShieldTablet had to be recalled. The company has now announced that it will start rolling out the #Android 6.0 #Marshmallow update to both devices sometime before the holiday season, suggesting that it might hit devices sometime before mid December.
As far as update rollouts are concerned, NVIDIA has always been one of the quickest to send them out to its devices as we've seen with the Shield Tablet in the past.
The company sent out the Android 5.1 update to the Shield Tablet almost immediately after it was made available. Considering that the device runs a relatively stock version of Android, barring a couple of NVIDIA specific features such as GRID and the NVIDIA Shield Hub, sending out the latest version of Android isn't as difficult a task as it is for some other companies like Samsung, LG etc.
The Shield Tablet K1 is can be purchased for just $199.99 from NVIDIA, so if you've been wanting to get a powerful tablet for yourself this holiday season, this should be an instant choice.
Source: NVIDIA
Via: Phone Arena