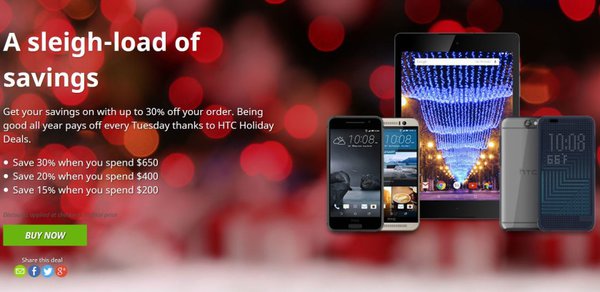 #HTC has just announced a new promo which offers up to 30% discounts on products, depending on your cart value. If you purchase items of $200 and above, you can save 15% on the total amount. But if your cart value exceeds $400, you can save 20% on the overall value. However, if you buy items of more than $650 in value, you get to save a sweet 30% on the overall cost of the devices/accessories you're buying.
So make sure you purchase two or three items in one go so as to save big. You stand to save nearly $200 on purchases above $650, which is pretty cool considering how you can buy accessories or even another device with those savings.
This deal however is only valid today, so make sure you hurry if you're in the market for a new device. HTC has always offered deals like these periodically, so if customers out there are looking to save money on an HTC product, promos such as these are never too far away.
Source: HTC Deals
Via: Android Authority