We have a brand new selection of Android-powered, Android-running and Android-compatible Black Friday bargains to preview today, and this one's quite heavy on ultra-low-cost wearable devices and mobile accessories.
Without a doubt, you'll have your work cut out for you in a week or so if you're in the market for a health-improving activity tracker, nice pair of wireless headphones, loud and sharp Bluetooth speaker, or convenient external battery charger.
At the same time, you already know Android tablets have never been as cheap and compelling as this holiday shopping season, and although our fourth chapter of the Black Friday 2015 deal saga is much lighter on attractive phones, you can find a few good ones listed below at unbelievable prices:
Toys R Us
Samsung Galaxy Tab 3 Lite – $79.99
Galaxy Tab 3 Lite Kids – $99.99
Polaroid 7 – $39
Polaroid 9 – $49.99
Nabi 2 Learning Tablet – $79.99
Amazon Fire Kids tablet – $85
Nabi Jr. tablet – $50
Camelio 2 7.0 – $30
The juvenile products retailer extraordinaire stays true to its one and only focus group, catering to children of all ages with mostly rudimentary slates. Rudimentary but affordable, and centered on learning through play, which guarantees your little one's attention.
Toys R Us will be kicking off the promo bonanza on Thanksgiving, November 26, at 5 pm, with a slew of "doorbusters" valid squarely until midnight, while supplies last, and a second round of limited steals entering the equation Friday morning, at 7 am, through Saturday. Our top recommendations? The Nabi Jr., currently listed at north of $80 on Amazon, and the Tab 3 Lite Kids Edition, typically priced at $150.
Shopko
Garmin Vivofit – $40
Jawbone Up Move – $30
Tracfone LG 16 Lucky – $9.99
Net10 LG Optimus II – $19.99
Samsung Galaxy Tab A (?) 7.0 – $77.99
Samsung Galaxy Tab A 9.7 – $228
Polaroid Kids Smart Tab – $50
Polaroid 9 tablet bundle – $70
Polaroid 5 Link – $69.99
HMDX Hangtime Bluetooth speaker – $12.99
iLive Color Changing Bluetooth speaker – $6.99
HMDX Craze wireless earbuds – $20
iLive Bluetooth headphones – $15
Innovative Technology 2,200 mAh Power Stick – $5.99
Skullcandy Uprock headphones – $9.99
First things first, there's no 7-inch Galaxy Tab A, so what Shopko will be charging 78 bucks for is most likely the Tab 3 7.0. Maybe the Tab 4 7.0, even if that's a stretch, considering the $150 MSRP. Second, a question we're sure you're all looking the answer to. What exactly are the LG 16 Lucky and Optimus II?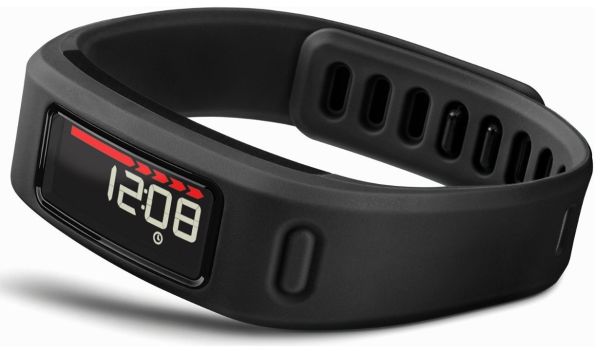 As you probably presumed by reading those ridiculous tags, they're super-basic prepaid Android phones. Why buy them in the age of the $90 Lollipop second-gen Moto E? As travel backups, or perhaps for a child or elder who doesn't need very advanced technology.
That said, let's mention Shopko's deals begin online on Wednesday, November 25, followed the next day, at 4 pm, in physical stores nationwide. Also, the Vivofit smart band sounds like a phenomenal purchase at $40, costing $50 on Amazon after an $80 deduction.
Kohl's
Fitbit Charge – $90; Charge HR – $120
Fitbit Zip – $40
Garmin Vivofit – $50
HDMX Jam Replay Bluetooth speaker – $20
JBL Flip 2 portable Bluetooth speaker – $60
Sony Bluetooth noise-canceling stereo headset – $70
Monster NTune on-ear HD headphones – $50
Skullcandy Hesh 2 Bluetooth headphones – $70
Monster SuperStar Bluetooth speaker and Mobile PowerCard portable battery bundle – $70
2.600 mAh power bank – $5.99
Innovative Technology 40-inch Bluetooth stereo tower speaker – $40
Honestly, we expected more from the 50 year-old department store chain that employs around 140,000 people and earns billions of dollars annually. We expected "great things", based on the merchant's motto, and not just in the jewelry, clothing, and home appliance departments.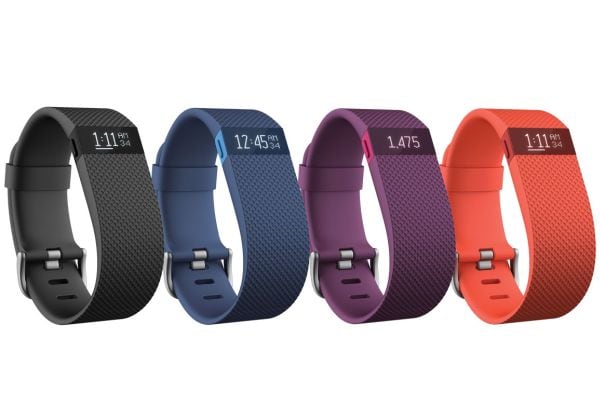 $90 and $120 Fitbit Charge and Charge HR? Everybody's prepping that deal. The Zip is primitive and fugly, the Vivofit can be had for less from others, and all those speakers, headsets and power banks are quite convenient, but nothing to write home about. Is it worth leaving the house on Thanksgiving Day, around 6 pm, to hunt down a $20 portable speaker in a brick and mortar Kohl's shop? Probably not.
Dicks Sporting Goods
Fitbit Zip – $40
Fitbit Charge – $90
Fitbit Charge HR – $120
Fitbit Surge – $200
Garmin Vivofit 2 – $70
Garmin Forerunner 220 – $150
Garmin Vivoactive GPS smartwatch – $170
Garmin Forerunner 225 – $250
Beats Urbeats headphones – $50
Beats Studio – $150
Well, well, well, what have we here? Possibly the most thorough list of alluring fitness-oriented wearables around, available both on and offline, all day on the 26 and up to 2 pm on the 27 and beginning at 6 pm on Turkey Day respectively.
Each and every fitness tracker also offers "real" savings, not going through the B.S. pre-Black Friday price inflation in order to slide back down to the MSRP when the time is right. No siree, as the Vivofit 2, for instance, starts at $90 or so nowadays, the Forerunner 220 at $170, the Vivoactive costs $200, and the Forerunner 225 at least $260.
Okay, so perhaps the cuts aren't very deep, but sports nuts know steeper drops have been rarer sights than Bigfoot.
Hhgregg
Fitbit Flex – $50
Samsung Gear S2 – $250
Fitbit Charge – $90
Garmin Vivofit 2 – $70
Samsung Galaxy Tab 3 7.0 – $80; Tab 3 Kids – $100
Galaxy Tab 4 7.0 – $120
Galaxy Tab A 8.0 – $180; Tab A 9.7 – $230
Amazon Fire 7 tablet with case and 32 GB microSD card – $55
Beats Powerbeats 2 wireless headphones – $100
Jam Classic wireless speaker – $20; Jam Plus – $30; Thrill – $40
Altec Bluetooth waterproof speaker – $100
Bose SoundLink Color Bluetooth speaker – $120
LG Tone Pro wireless stereo headset – $40
Beats Studio wireless over-the-ear headphones – $280
Beats Solo 2 wireless on-ear headphones – $200
Many of you may not have heard of this "smaller" retailer with the weirdest name ever, so it'll come as a big surprise to hear Hhgregg, or Gregg Appliances, operates more than 220 stores in 20 American states. Select deals from the above will be available on the official company website on Thursday and Friday, November 26 and 27, alongside exclusive e-bargains.
Offline, look for your budget Fitbit, mid-range Galaxy Tab, exquisite Fire 7 bundle, or super-premium headphones from 4 to midnight on Thanksgiving Day, and then, between 10 am and 7 pm the following day.
Oh, and don't overlook the beautiful Gear S2 smartwatch, which might run Tizen, but works best in combination with an Android handheld, and it's only gone on sale a few weeks ago stateside for $300.
Sources: BlackFriday.com, TheBlackFriday.com