Hey Guys! Welcome to another thread about power problems on #Samsung #GalaxyS6 devices. This post also covers issues that prevent some of our readers from logging into their devices as well as the mysterious Samsung products-related messages that temporarily bricks an S6.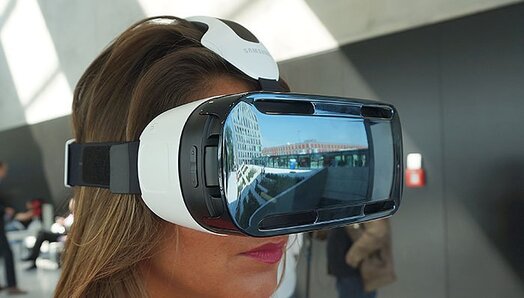 These are the topics mentioned in this article:
If you are looking for solutions to your own #Android issue, you can contact us by using the link provided at the bottom of this page.
---
Problem #1: Galaxy S6 keeps showing Power sharing popups and Samsung Gear VR error
Hey! Found a video exactly what's happening with my phone –https://www.youtube.com/watch?v=GtdahXCetu4.
I have been using my S6 for 3 months now. I do not have Gear VR, no one around me has it.
My S6 was in ultra power save mode, when I put it to charge. I noticed few minutes later that the screen was unresponsive, the home button did not wake it up, power button did not work too.
Nothing responded, except pressing the volume down button, the phone sounded vol. up tone. I called from another phone and the B&W screen displayed the incoming call, I tried receiving/rejecting the call but the screen did not respond at all anywhere.
So, I stopped charging to kill the battery. Then I put it to charge at home, & S6 started fine. Continued charging in my car, then 2 hours later Samsung Gear setup popped up & the screen was flickering as if the LED's were having minor power disturbance.
I locked & unlocked, the setup went away. The screen seemed to keep flickering though (was difficult to notice, but seemed LED issue was there).
In office, while charging through my PC, charger connected tone kept playing randomly.
So I stopped charging at 75%, rebooted the phone. The screen LED flickering was fine, but Samsung Gear setup came up again, I pressed continue to check but only to get network error & the setup went away. In locked state small X (in white on black screen) marks appear around a corner before a notification arrives.
15 minutes later a Power Sharing pop-up came up stating – 'The power sharing cable has been connected to your device. Power will continue to be discharged even if no receiving device is connected'.
The fact is there was no cable or anything attached to the phone except my palm holding the phone. Cheers! — Parimal
Solution: Hi Parimal. It looks like Samsung has become quite insistent on forcing their new products to users nowadays. We don't know why a new Samsung phone acts this way but we are certain that it has something to do with Samsung services. What you can do in this case, since you cannot uninstall first party applications, is to force stop or disable all Samsung Gear VR- or Samsung-related apps. You must do so in safe mode so here's what you need to do. First, boot your S6 in safe mode. Here's how:
Press and hold the Volume Down and Power keys for 20 to 30 seconds.
Once you see the Samsung logo, release the Power key immediately but continue pressing the Volume Down key.
Your phone should continue booting up and you will be prompted to unlock your phone as usual.
You will know if the phone successfully booted in safe mode if the text "Safe mode" is displayed at the lower-left corner of the screen.
Once the phone is on safe mode, you can either disable or force stop the target apps. Simply follow these steps:
Go to Settings.
Proceed to Applications.
Select Manage Applications.
Tap the All tab.
Look for the app in question and tap it.
From there, you will see the Force Stop or Disable buttons.
Problem #2: Galaxy S6 turns itself off when optimizing apps
Hi guys! I've had my S6 a little over a month now and have had no problems before. I usually charge my phone completely and put it on airplane mode before I sleep, as I did last night. I woke up sometime in the middle of the night and it was down to four percent battery and continuously rebooting. Every time it got to the home screen, it turned right back off and then powered itself back on. I put it back on the charger and thought I'd deal with it in the morning.
I followed the advice in this article (https://thedroidguy.com/2015/06/how-to-fix-samsung-galaxy-s6-edge-that-shuts-down-randomly-troubleshooting-guide-107539) and did a hard factory reset. I then told it to reboot but it is still turning off again right around the time it says "optimizing app 3 of 11". Any advice you guys have on this would be greatly appreciated!! — Madeline
Solution: Hi Madeline. If the problem still keeps on happening right now, try to run the phone in safe mode (steps provided above) for a couple of days so you have enough time to observe how it acts. If the issue fails to occur in safe mode, then the most likely reason for the problem may be one of your installed apps. Try to uninstall apps until you have eliminated the cause.
The "optimizing apps…" message is an indicator that a device is trying to update something. If the phone reboots once it reaches a certain point during the update, there might be an issue either with the firmware or the Google Play Store which facilitates the download and installation. We recommend that you force stop and uninstall the updates of Google Play Store.
Problem #3: Galaxy S6 locked out after fingerprint scanner and Google account password are not recognized
Yesterday my wife ended up locked out of her phone. The thumbprint was not working and neither was her password. She drove to the US Cellular store we purchased it from and they said they couldn't help her but that she should do a wipe of the phone. So, she wiped the phone as she was directed and now we can't get into the phone at all. The wipe appeared to go as it should but when we get it booted back up Google asks for a username and password. We know the username but the password is not taking. It tells us to use a username and password from the original owner, or something along those lines. She changed the password probably 10 times yesterday on the computer but that has had no effect on the problem. I found one forum saying that it needs the original password from the original setup. Well, we obviously don't have that if that's the case.
My wife spent almost three more hours at the US Cellular store trying to get them to help and they were completely useless. I'm hoping that you may have some answers for us. My wife is a soulless monster without her phone and I need saved. Just kidding, but seriously. Can you please help me? — Caleb
Solution: Hi Caleb. As far as we know, the existing Google account username and password should work associated with the device should work in this case. It is interesting that the device does not recognize that. Unfortunately, the only party that can help you with the issue is Samsung itself. Their devices have built-in security layers and only Samsung can bypass them. Make sure to bring all the necessary paperwork to prove that you are the owner of the device to avoid complications.
Problem #4: Galaxy S6 won't boot normally and keeps showing "dock is connected" message
The phone is 'on' and charged, but the screen is black with a little 'x' in the corner, but I cannot exit out of the black screen, or turn off the phone to restart it.  When i press the 'buttons', nothing happens other than the back lights coming on for a sec and then going off…the phone was working fine when i fell asleep but was like this when i woke up. — Tia
Out of nowhere it said something about power sharing. Even when phone isn't connected to anything it's saying it is and when I found a charger that works it keeps saying "dock is connected" when nothing but a car charger is hooked into it. It repeatedly shows up on notification bar dock is connected while charging also. Please fix this. — Josh
Solution: Hi Tia and Josh. Your issue may be similar to Parimal's above. Please refer to our suggestion for him.
Problem #5: Galaxy S6 won't boot after it got dropped
I dropped my phone a couple days ago and noticed the power button wouldn't work every time I pushed it, would just work every once in awhile. I put my phone on the charger before bed last night and when I woke up it was completely black. I can't get it to come on at all. I know it isn't the charger because I tried several different chargers. What should I do? — Tristen
Solution: Hi Tristen. Hopefully there is no hardware issue involved in this case. We don't offer hardware diagnostic and troubleshooting in our blog so you may have to find a way to have the phone checked.
Assuming that the issue may be software in nature though, these are the things that you can do:
Try to boot in other modes
There are other runtime environments that allow a user to do special tasks. If your S6 can boot in either one of them, there's a chance that you may still be able to revive it.
Download mode. This runtime environment is used when you want to install or flash a new ROM or firmware, or root/unroot a Samsung device. For more information about this mode or how to do it, you may want to visit this post.
Recovery mode. Another useful runtime environment when troubleshooting an Android device is recovery mode. While in this mode, you can clear the phone's cache partition, perform a factory reset, or apply software updates. For specific steps to do it, you can visit this post.
Safe mode. Steps are provided above.
If your phone won't respond to any of these procedures, consider having a hardware issue at hand. Have a professional check and fix it.
---
Engage with us
If you are one of the users who encounters a problem with your device, let us know. We offer solutions for Android-related problems for free so if you have an issue with your Android device, simply fill in the short questionnaire in this link and we will try to publish our answers in the next posts. We cannot guarantee a quick response so if your issue is time sensitive, please find another way to resolve your problem. 
When describing your issue, please be as detailed as possible so we can easily pinpoint a relevant solution. If you can, kindly include the exact error messages you are getting to give us an idea where to start. If you have already tried some troubleshooting steps before emailing us, make sure to mention them so we can skip them in our answers.
If you find this post helpful, please help us by spreading the word to your friends. TheDroidGuy has social network presence as well so you may want to interact with our community in our Facebook and Google+ pages.