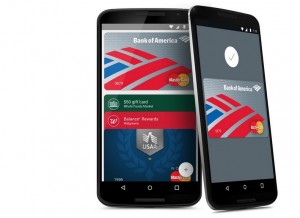 #Verizon Wireless might be missing out on #SamsungPay, but the carrier seems to be on track for the upcoming Android Pay release according to an internally leaked document. The document mentions that the service will release on the 16th of September, which is just under two weeks away from now. This is an internal memo meant for Verizon employees only, so this leak is coming from a very reliable source.
The document also mentions how Android Pay will be accepted in over 1,500,000 locations, which means that this is going to be used to educate customers about the service. Android Pay lacks the charm of Samsung Pay as it only supports NFC based wireless payments, while Samsung's offering is also compatible with MST units or conventional credit/debit card machines that are available all over the country.
It will be interesting to see if Android Pay will be more successful compared to Samsung's payment service, given that it will be covering a far wider audience compared to Samsung. Are you excited for the release of Android Pay? Sound off below.
Via: Phandroid