You can defend plastic handheld construction all you want, but like it or not, "polycarbonate" is a word mobile enthusiasts will soon forget. And thank God for that, since this writer became tired of being fed the most ridiculous excuses from lazy, profit-driven manufacturers years back.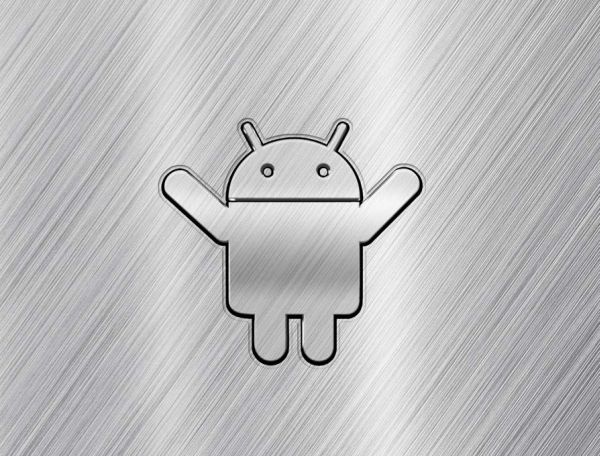 Admit it, everybody, metal is better, and the only reason Samsung & co. opposed design evolution for so long was indolence. Yes, it's trickier and costlier to build gadgets out of robust materials like aluminum or steel, but you have to spend money to make money.
Besides, a "premium" smartphone doesn't need to be all about the metal. In theory, that would be ideal, yet in reality, some of the world's handsomest, sturdiest devices are merely metal-framed, with hard as nails glass used to finish the first-class assembly.
They say aesthetic judgment is subjective. So, you may not entirely agree with our following selection of the best metallic Android smartphones around, ordered by price, from the extravagant to the cost-conscious. Still, we dare you to question the prime build quality and overall attractive nature of these bad boys. If not the very finest, they're among the best-looking:
Granted, the alloy employed to enclose the Gorilla Glass 4 rear of the dual-edged Samsung flagship isn't the first thing that comes to mind when thinking "man, is that phone sexy." But it definitely helps send a top-drawer vibe, and unless you're the YouTube destroyer type, shields the GS6 Edge from catastrophic damage on moderate impact with hard surfaces.
Given a "Plus" version is probably around the corner, Amazon has finally started to ask a reasonable price for the Quad HD 7 mm slim 5.1 incher. Not quite affordable yet, but reasonable nonetheless.
They say you shouldn't fix what isn't broken, and despite public outrage murmurs of disapproval, the struggling Taiwanese OEM basically came out early this year with the same high-end blueprint as in 2014.
If you choose to ignore this nagging little detail though, you'll find yourselves mesmerized… again by an award-winning execution of a rather sensitive concept. The M9 is the hallmark of unibody mobile designs, with five-star aluminum everywhere, "sophisticated curves" and a breathtaking gemstoney finish.
Another company that refused to change its ways for the sake of change, yielding indifference more than indignation. The problem is the Xperia head of the family looks nowhere near as impressive as the last two HTC One installments, with a combination of metal and glass that Samsung effortlessly managed to surpass in wow factor.
Affordability and water resistance thus become Z3's only real shots at a saving grace. And the former is meh, considering we have six more contenders to the title of heavyweight metal champ to go through.
Wait a minute, where exactly did this flamboyant 5.5 incher come from? And how come it's so cheap, with Quad HD screen resolution in tow, octa-core Snapdragon 810 power, 4 GB RAM (!!!), a dual lens rear camera arrangement, Hi-Fi audio and "clean" Android 5.1 Lollipop experience?
Right, it's because the ZTE name doesn't inspire trust, let alone excellence stateside. And the exterior perhaps needed further refinement work. It's a decent blend of metal and glass, don't get us wrong, but it lacks a certain je ne sais quoi. Some razzle-dazzle, if you will.
It's big, probably too big for many, and tries too hard to replicate Apple and HTC's visual magic to retain an identity of its own. At the end of the day though, it's both stylish and muscular, measures 7.9 mm thick, can scan and recognize your unique fingerprint and sports a record-setting 83 percent screen-to-body ratio, according to its designers.
Other sources say 78 percent or so, which is still mouth-watering. So long, bezels, hello to you, borderless aluminum skeleton.
We already pretty much covered what makes the M8 stand out by summarizing its successor's key appearance selling points. Wondering about the aging 5 incher's insides and their capacity to keep up with the times?
Well, the quad-core Snapdragon 801 processor is adequate for the price range, and the same goes for the 2 GB RAM or Full HD LCD panel. Alas, the dual 4 Ultrapixel main photographic unit is a disaster, no matter how you look at it.
Will the improved, larger, fingerprint-IDing A8 make the 5.5-inch A7 obsolete? Not a chance, given the latter's outstanding all-metal build, skinny 6.3 mm waist and 72 percent+ screen-to-body ratio. No bezels + economical MSRP + 64 bit octa-core Snapdragon 615 SoC + 2 GB RAM + 13 MP LED flash cam = must-buy.
We bet prior to this charming 5.5-inch 720p hunk, you thought it was impossible for a household name in the industry to charge a penny under $400 for a matte-finished, metal-covered phablet. Entirely enveloped in vigorous aluminum, mind you, with minimal screen bezel and a triumphant business demeanor.
Of course, the hardware isn't exactly premium, and on the software side of things, you're stuck on 4.4 KitKat. But we can all agree a quad-core S400 chip, 2 GB RAM, 32 GB internal storage, 13 and 8 MP shooters and 3,000 mAh battery are competent enough tools, all things considered.
Mark our words, Motorola, Sony, Samsung, HTC and whoever else feels cash-strapped buyers don't deserve superior build quality. This is the low-cost future! The 5.1 mm gaunt, 91 grams light Vivo Air, made of an aluminum magnesium alloy and glass, with sharp edges, a clean, polished guise, octa-core processing power, 16 GB ROM, 1 GB RAM, 8 MP LED flash rear camera, 5 MP selfie snapper and 1,280 x 720 pixels resolution AMOLED display.
Do we need to get nasty and point the obvious? If you'd slap a Samsung logo on the Vivo Air, Amazon would likely sell it at close to $300. Time to rethink pricing strategies for big brands!