Samsung has sure come a long way in just 12 months or so. The "more of the same" program came to a depressing end with the bitter disappointment that was known as the Galaxy S5, and the Note 4, Note Edge, GS6 and S6 Edge mark the dawn of a new era.
An era of innovation (don't laugh), radical redesigns and, market analysts project, colossal financial gains. Above profits though, the mobile overlords seem concentrated on delivering a superior user experience, which you can feel, touch and bask in sans a number of counterproductive past bells and whistles.
As we found in S6 and S6 Edge's head-to-head comparison against HTC's One M9, there's no such thing as a perfect phone. But clearly, the four that come the closest are Samsung's latest "compact" and phablet-sized flagship duos.
Footprint notwithstanding, a certain target audience overlap is unavoidable, and so, it's important to clarify to our power user readers what are the essential differences between these giants, and each one's fortes. Here goes:
Galaxy Note 4 vs Note Edge vs Galaxy S6 vs S6 Edge – pricing and availability
The prime distinction here is more than obvious. Two of our heavyweight contenders can be purchased and delivered in a matter of hours, while the other two are still on standby. Slated for a global debut on April 10, the S6s might be a little hard to find at first. And yes, they'll be pricier than the Note 4 nowadays.
Specifically, $700 and $850 respectively outright (or so we presume), and $200 and $300 with carrier agreements. We mean, of course, "entry-level" S6/S6 Edge configurations, packing 32 GB internal storage space and no expansion possibility.
A factory unlocked international variant of the GNote 4 with octa-core Exynos 5 punch costs $619 on Amazon in white, $624 in gold, and $632 in black. Swapping the Exynos for a quad-core Snapdragon 805 SoC and tying yourselves to 24-month pacts will lead to much lower price points, namely $200 with Sprint, or $230 at Verizon and AT&T.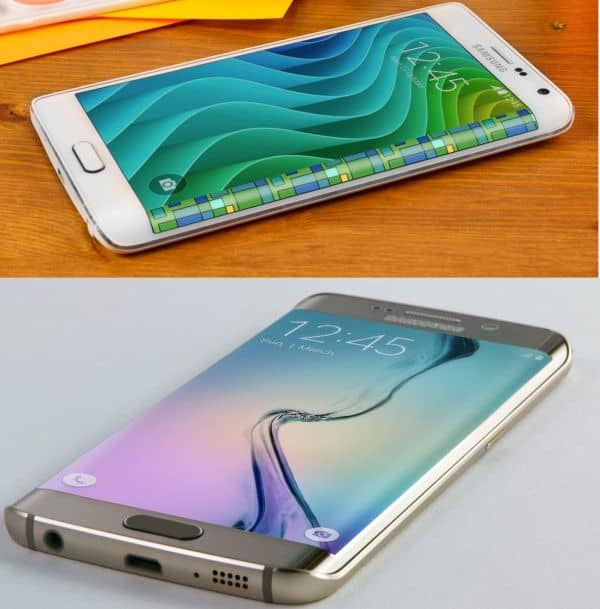 Finally, the Note Edge remains quite the extravagant buy – $750 and up factory unlocked.
Design and build quality comparison
They say appearances can be deceiving, but not as far as Samsung's ultra-high-end quartet is concerned. These bad boys look special, and are special. They're all elegant and robust, with metal frames across the board, soft-textured plastic back covers on the Notes, and glossy glass rears for S6s. Point S for style and Gorilla Glass muscle, and points S6 Edge and Note Edge for, well, edges.
Which is handsomer? The S6 Edge by a landslide, as it prolongs the central screen on both sides, keeping things glamorous and subtle with uber-slim secondary panel strips chiefly meant to improve aesthetics, not productivity.
Another point for S wasp waists (6.8 – 7 mm vs 8.3 – 8.5 mm), and a gold star for lightweight skeletons. Sure, the S6 and S6 Edge are a lot smaller, at 5.1 compared to 5.7 inches, but the weight gap is staggering nonetheless: 132 grams for the S6 Edge, 138 for the standard S6, 174 and 176 grams for the Note Edge and Note 4 respectively.
Display and cameras
Before sinking our teeth into the four's non-construction-related specifications, let us highlight the S6 and S6 Edge on one side and Note 4 and Note Edge on the other are architecturally identical.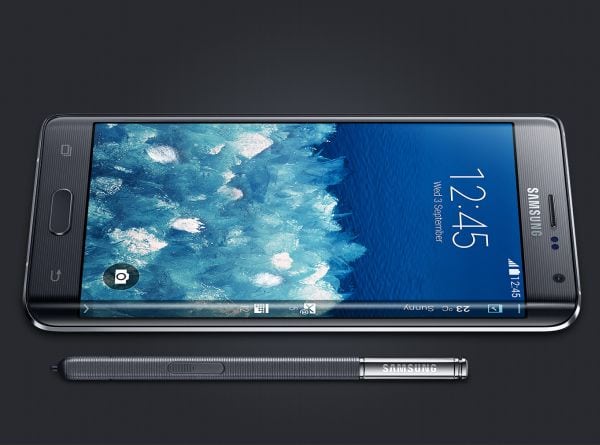 That said, coincidentally, screen resolution is the same all around. Quad HD, 2K or 2,560 x 1,440 pixels x 4. Of course, the S6 pair has the potential to produce much sharper images and video than the Note dyad, courtesy of superior pixel density: 577 vs 515 ppi. The technology used is Super AMOLED everywhere, and Gorilla Glass protection has leapt from generation 3 to 4 between last fall and now.
The main photographic unit on the S6 may look like more of the same, as it clones Note 4's 16 megapixel count, but in reality, it should be faster activated and slightly better for low-light performance. Besides, as the reviews start coming in, HTC One M9's 20 MP "beast" is apparently no match for S6's 16 MP "featherweight".
Selfie addicts, rejoice, and prepare your prettiest duckfaces, which the new, revised 5 MP front snappers promise to capture in great detail. Surely, greater than the 3.7 MP secondary cams on the Note 4 and Note Edge.
Processors, RAM and batteries
Snapdragon 805, Exynos 5433 or Exynos 7420? While it may feel premature to call this, we'll go ahead and jump to conclusions. The 7420 is number one. It's 64-bit-capable, 14 nm-based, octa-core, clocked at 1.5 and 2.1 GHz, and it's terrific both for power-demanding and more casual tasks.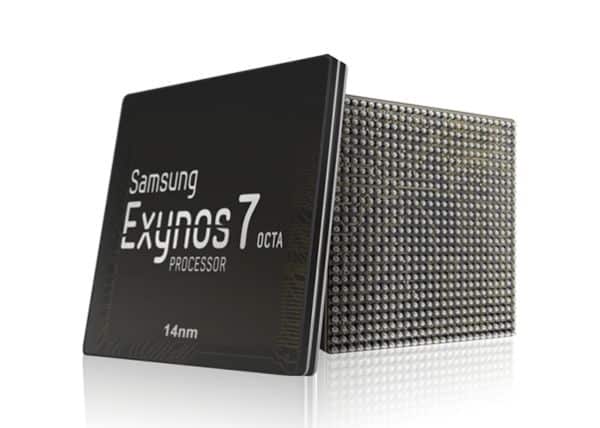 Paired with 3 GB random-access memory, like Note 4's S805 and Exynos 5, this can become a Speedy Gonzalez in need or slow down and save juice. Which you'll be obligated to do pretty often, since the 2,600 mAh cell sounds a little on the skinny side. At least compared to Note 4's 3,220 mAh behemoth, and Note Edge's hearty 3,000 mAh ticker.
Wireless charging is however one of S6's strongest suits, with fast charging also reportedly ameliorated.
Sensors, storage, connectivity and others
No S Pen, no microSD support, sealed battery and no noticeable connectivity upgrade. Good thing we're so impressed with those design innovations and the CPU revision, because otherwise the Note 4 and Note Edge would have come out on top overall.
The expandable storage advantage alone makes the aging phablets pretty smart purchases to this day. True, the S6 and S6 Edge offer up to 128 gigs of space locally, or twice as much as the most generous Note Edge and more than thrice the only Note 4 config out and about.
Connectivity-wise, there wasn't much the GS6 could have added in the mix. You have your advanced LTE options, Wi-Fi ac, Bluetooth 4.1, GPS, NFC and microUSB 2.0. Also, a heart rate monitor and fingerprint recognition tech perfectly matching Note 4's sensor range.
On the bright side (for future S6 buyers), the "next big thing" replaces the glitchy swipe fingerprint system with a much smoother (on paper) touch-reliant solution.
Software and conclusions
Technically equal in the eyes of Google, the almighty god of software support, the four rivals/siblings differ in subtle but relevant ways. The S6 and S6 Edge shall see daylight with pre-loaded Android 5.0.2 Lollipop, while the Note 4 and Note Edge, launched on KitKat, are slowly being brought up to date.
More importantly, a good deal of TouchWiz bloatware is removed on the former duo, with a resulting UI that's not only cleaner and more minimalistic, but also smoother and zippier. Bye-bye, clutter, bye-bye, unnecessary "proprietary add-ons".
Wrapping up, we probably don't need to point out the Galaxy S6 isn't to the Note 4 what it is to the S5. It's just marginally better, plus a lot more compact, and it merely improves a few areas. But look at the S6 Edge. It's so jaw-droppingly beautiful! You can't look away now, can you?