The Samsung Galaxy S6 is coming. HTC's One M9 as well. Plus, the already unveiled LG G Flex 2 is just about ready to see daylight stateside. And then you have a slew of mid-rangers on the horizon, like Sony's Xperia M4 Aqua, HTC's Desire 626 and 826, or LG's Magna – Spirit – Leon – Joy quartet. Not to forget Motorola's respectable entry-level Moto E 2015.
What do these all have in common? Silky smooth, minimalistic, hopefully glitch-free pre-installed Android 5.0 Lollipop software. On the not so bright side, if you have an itch to scratch, and feel you'll explode staying on KitKat any longer, none of the above can help you.
Sadly, their commercial releases, at least on American shores, are days, weeks, perhaps even months away in one or two cases. Fortunately, there are alternatives available today. Not as many as you hoped when Lollipop source code rolled out back in November, but still, we're in double digit land. As in, tens of smartphone models around the world give you a chance to feast on 5.0 treats.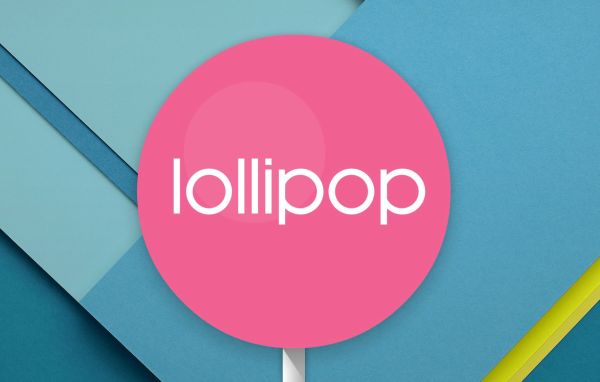 This side of the pond, of course, OEMs like LG and Samsung take their time sending out updates, often obstructed by bloatware-hungry, laggy carriers. Nonetheless, if you absolutely need to have Lollipop today, we've compiled a list of the top choices on sale via Amazon:
To avoid controversies, know we've arranged our 5.0 "magnificent seven" in no particular order. We've started with the GS5 not by chance though, but because it's by far the top selling handheld on our list. Therefore, millions should be delighted to hear the Exynos version has recently scored Lollipop.
Furthermore, up-to-date S5s can be purchased on Verizon, Sprint and T-Mobile. The white-coated Big Red model is a buck with contracts, the Now Network charges $80 and up for white, gold and black GS5s, and Magenta will settle for $530 on full retail when dealing directly with the "UnCarrier".
Not too shabby for a water-resistant, fingerprint-scanning 5.1-inch Full HD beast packing 2 GB RAM and 2,800 mAh battery juice. Then again, maybe it's time for Verizon, Sprint and AT&T to go free with pacts across the board.
Alas, even if it's just as old as the Galaxy S5 and nowhere near as popular, the SIM-free One M8 remains mighty expensive. $730 with valid US warranty?! Forget it. We'd rather just tie ourselves to a 24-month carrier agreement on, say, Sprint. Why Sprint? Because AT&T and Verizon aren't yet ready to offer 5.0 for this all-metal beaut.
Besides, Amazon charges nada for the on-contract Now Network M8, making it one of the best Android deals around. Oddly enough, T-Mo, the other operator with Lollipop currently en route to the 5-inch device, no longer sells it online. Their loss.
Ah, the original, uber-handsome, Full HD, aluminum unibody HTC powerhouse. Okay, maybe it's not such a powerhouse anymore. But it's still gorgeous, decently zippy, a multitasking champ, thanks to 2 GB RAM, and all caught up software-wise "internationally", as well as on Sprint.
Too bad the only way to jump on Sprint's M7 bandwagon these days is through various Amazon third-party sellers. An option we can't wholeheartedly recommend, especially with used and refurbished phones offered.
America's number three (four?) service provider extends a glimmer of hope by listing the 4.7 incher as "out of stock" instead of nixing it entirely. But don't hold your breath.
Once again, the no-warranty factor has to be taken into consideration when exploring an unlocked purchase. Overall, you'll see it's not worth it, particularly with the G3 unlikely to go "out of fashion" anytime soon.
For crying out loud, we're talking a 5.5-inch Quad HD titan here, with 75 percent screen, robust and elegant build materials, quad-core Snapdragon 801 oomph, 3 GB RAM, 3,000 mAh cell capacity, and 13 MP OIS dual-LED camera.
Plus, Android 5.0 Lollipop on AT&T, Sprint and Verizon. No T-Mobile love? Not yet, but the circle should be completed in a matter of weeks. Days, maybe. The three contract specialists are all willing to practically gift you a G3, as long as you'll stay committed to their networks for two whole years.
It's weird, but Motorola may have chased too many rabbits at once, trying to spread Lollipop love all over the place and ultimately failing hard on the gadgets that mattered most. The Droid Turbo is still waiting, and that's for all intents and purposes the OEM's flagship.
The original Moto X is also stuck on KitKat, apparently because of its decrepit processor, and the second-gen X only made the step forward sans carrier obligations and on Verizon. Wait, we're being informed AT&T is joining the exclusive party at long last. Hopefully, it's not too late.
By the by, the Verizon X+1 edition starts at a penny, and AT&T's take on the Full HD 5.2 incher is $50 and up. Bad AT&T!
If "pure", vanilla Lollipop is what you're after, you can't go wrong with the N6. The same goes for sheer gargantuan size, beautiful Quad HD glass, and top-tier muscle. The downside is you may need to rob a bank to procure the money for the Nexus 6.
Even with Sprint and AT&T pacts, this thing is pricey, at $200 and $180 respectively. And as much as this writer subjectively loves the cutting edge phablet, a few flaws are immediately apparent. Like underwhelming camera capabilities (for ultra-high-end standards), or microSD expansion absence.
Moto G second-generation – $180 unlocked
You didn't really think we'd wrap this up without tackling at least a budget option, did you? The 2014 Motorola Moto G was the no-brainer choice as a low-cost listicle closer, somehow making $800, $700, even $600 gear feel ridiculous by comparison.
Sure, the mid-end 5 incher can't hold a candle to its 2014 X cousin, the Nexus 6 or HTC One M8. But it packs so much respectable hardware for 180 bucks that its recent Lollipop promotion is the cherry on top of a guaranteed blockbuster appeal.
720p screen resolution. Quad-core 1.2 GHz Snapdragon 400 power. 1 GB RAM. 8 MP rear camera with LED Flash. 2 megapixel front snapper. 2,070 mAh battery. Shall we go on? Let's not. We don't want Samsung or HTC to get embarrassed about their sub-par, overpriced low to mid-end soldiers.