So you bought yourself a cool new phone, an inexpensive Android tablet and perhaps a cool, futuristic hybrid too. Got everyone you care about something special as well, yet it still feels there's more to buy as long as retailers nationwide are having Christmas promos and yard sales.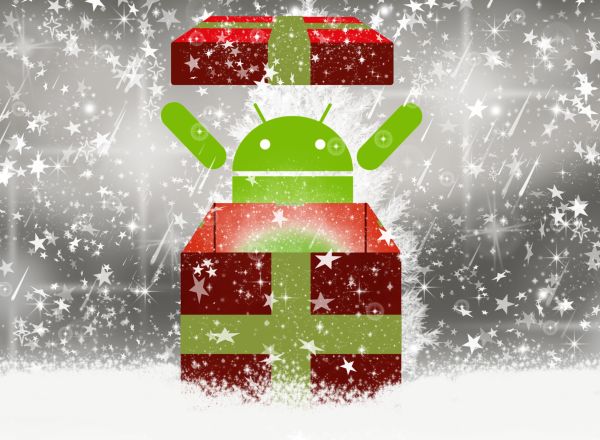 But surely, there's little left in the bank. After all, you also have to eat and living in a post-Christmas box isn't the most enticing prospect. Good thing we're around to give you the scoop on the hottest, cheapest possible Android stocking stuffers.
Accessories. Not smartwatch or activity tracker types, although those will work too. We mean cases, covers, external power banks, wireless chargers, screen protectors, car holders and so on and so forth. You know, the small but essential things mobile consumers tend to forget about until they actually need them.
Well, we want you to be prepared for anything and everything, so we give you the best accessories money can buy this jolly holiday season for the best Android gadgets out and about:
Best Samsung Galaxy Note 4 accessories
First things first, we're sorry to report Sammy keeps playing hardball with the phablet's price – $734 unlocked, $270 on-contract at AT&T and Verizon. The good news is, if you know someone with a Note 4, chances are they couldn't also afford a very wide array of appendages.
A solid Christmas gift idea would ergo be a 9-item accessory bundled kit from DigitalsOnDemand, typically available at $60, but slashed to $25 for the holidays. A couple of protective cases are included, a screen protector, stylus pen, car charger adapter, and travel pouch bag.
Looking for something with a little extra pizazz? The S View Flip Cover is by far the safest bet. It's slightly steeper, at $35 and up by itself, but man, it's sleek and convenient. This $26 rugged protective cover is ideal for folks with slippery hands, and this $45 power bank not only comes with 5,000 mAh juice, but it also doubles as a media kickstand.
Samsung Galaxy S5
It may not be as sizzling hot as expected, and it clearly lost steam over time, but the S5 is today a more sensible purchase than ever, at $50 with Verizon, AT&T or Sprint pacts, or $518 in a factory unlocked flavor.
You don't have to spend a fortune on accessories either, even the fanciest of them all going for just $79. That so-called Samsung GamePad is quite a unique little contraption, taking mobile game to unexpected heights of comfort.
A more traditional choice would probably be the $26 S View Flip Cover, a $30 wireless charging battery cover, or an extra-slim yet highly rugged $20 metal case from Verus. And let's not forget wireless charger kits, available for as little as $35 (down from $100 back in the day), and spare battery chargers with OEM replacement cells, going for $31.
Feeling all warm inside as Christmas comes creeping in, and want to share your jolliness with the world? Then how about scoring yourself a $7 snowflake and Christmas tree-decorated case, or an $8 snowman-adorned cover from Head Case Designs? They're cheesy, you say? Ah, we'll allow it for one measly week a year.
LG G3 accessories
LG's spearhead 2014 phone isn't a must-buy just because it's beautiful, powerful and large, it's also amazingly cheap for what it has to offer. Namely, it can be had from Amazon at $405 free of contractual and carrier obligations, or one penny with Verizon, AT&T and Sprint pacts. You read that right, a penny. $0.01.
Now, accessories can never be as affordable, but incredibly enough, LG and Amazon sell one of those swanky Quick Circle window folio cases for $25. Much too sweet a deal to say no to, and the same goes for the $27 compatible wireless charging pad.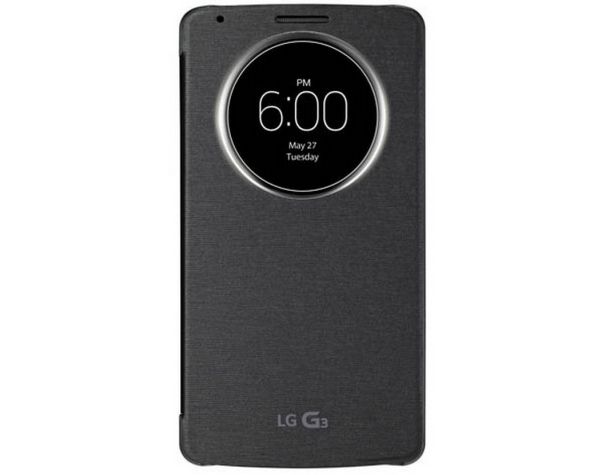 What else? Well, you can always opt for a simpler, more straightforward, even cheaper $10 Supcase wallet leather case. Or the virtually unbreakable $18 heavy duty full-body rugged hybrid protective cover with a built-in screen shield and impact resistant bumper.
Last but not least, if you're in a festive mood, this $8 Mr. Snowman snap-on hard back case cover is bound to put a smile on people's faces. There's also an $8 "Santa on His Sleigh" case, albeit it may be a little much.
HTC One M8
Much like with the Galaxy S5, time hasn't been particularly kind on the once phenomenal M8. But the full-metal 5 incher is a bona fide steal these days, going for a penny with Verizon pacts, $30 on Sprint and AT&T, and $650 factory unlocked with a US warranty.
The accessory selection is almost too generous, and probably the all-around best-seller is the $9 Dot View Flip Case. A close second is this $20 Spigen drop and scratch-proof air cushioned cover in our book, and fitness enthusiasts can't do better or cheaper than Shocksock's $10 machine washable armband.
Clearly, a "smart wired" headset available at 7 bucks is hardly a top choice for pretentious audiophiles, but it's so cheap it's worth a try. And so is this $6 ArmorSuit MilitaryShield screen protector.
Google/HTC Nexus 9
The world's trendiest Android tablet this holiday season has been a little hard to come by since it technically went up for sale, but it's now in stock at Amazon both in 16 and 32 GB Wi-Fi only configurations, for the low, low prices of $350 and $430 respectively.
It almost goes without saying the best, smartest way to accessorize the Nexus 9 is by pairing it with a $130 keyboard folio that's bizarrely "under review" on Amazon at the moment. If you hurry, you can grab it via HTC for 50 percent off, i.e. $65, or on Google Play at full retail.
Alternatively, the $35 magic cover is pretty neat too, although nowhere near as productive, while this $36 IVSO stylus pen-including ultra-thin keyboard portfolio case is fairly productive, but doesn't quite "click" as HTC and Google's official keyboard folio.
Motorola Moto G accessories
You didn't really think we'd wrap this list up without showing some love for our most budget-constrained readers, did you? If you did, you were all kinds of wrong, as the Moto G and second-gen G continue to be amongst the Androids we really can't recommend enough for Christmas presents.
The OG is $60 with no-contract Boost Mobile prepaid commitments on Amazon, and $72 for Verizon, whereas the 2014 edition costs $180 unlocked. The first-gen can be had unlocked too, at $160.
$9 replacement shells in an assortment of snazzy colors are the easiest way of making the 2013 G feel personal, while Abacus24-7 lets you grab a leather wallet case for either the first or second-gen at just $7.
The $13 and up flip shells are exactly like their $9 counterparts, only they also cover up the display, and guard it against damage. Then you have extra-durable $14 grip shells, and a neat $7 combo pack consisting of a wall charger, car charger, micro USB cable and LED keychain light.
Power packs cost as little as $14 and can be paired with all Android devices, not just Motorolas, and the $145 Moto Hint is one of the most original takes on the wearable concept, breaking all-new ground for thus far rudimentary Bluetooth headsets.
Still can't find the perfect accessory for your Android soldier of choice? Stay tuned on The Droid Guy, and we'll be sure to update the roundup with more options for more smartphones and tablets. That's a promise.