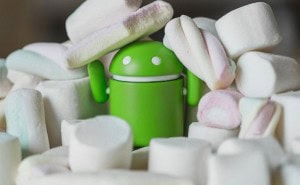 The 2014 #MotoG recently started getting the #Android 6.0 #Marshmallow update in global markets. It now seems like American customers are also getting the update, well at least according to a bunch of users. #Motorola is yet to give any official word as of now, but it seems like users aren't far away from getting Marshmallow, regardless of their location.
As for the update itself, users can expect a relatively stock version of Android to be onboard the device, considering that Motorola utilizes a clean user interface devoid of any unnecessary bloatware. It's good to see that the company is issuing an update to its 2014 mid-ranger while most manufacturers still struggle to send the update to their flagship offerings. Perhaps there's a thing or two that the OEMs can learn from Motorola (or Lenovo?) after all.
If you're not seeing the update on your device yet, there's no need to lose hope as it could be right around the corner. But in case you have already seen Android 6.0 Marshmallow on your 2014 Moto G here in the States, make sure you let us know in the comments box below.
Via: Android Central